Business owners must have Facebook profile of their company, but have you ever thought of showing off company's Facebook followers to customers? Well, the latest Fbox counter device allows businesses to display their social media following to their consumers.
It is made out of two thick panels of Canadian Red Cedar along with blue LED digital display at front. The front display features illuminated Facebook thumbs up logo. The sleek counter is installed with a Wi-Fi router located between the wooden panels, allowing customers to connect with the device for updates and feedbacks.
The counter device also comes with free mobile app that can deliver offers to users as onscreen messages, which will prompt customers to connect with Facebook and become fans of the shop. Moreover, with increasing number of followers new customers will be able to trust and easily become fans of your enterprise without any skepticism.
It forms an innovative interface between customer and business for live feedbacks and interaction. Currently the project is seeking funds for around €30,000 (approx. US $32,592) on Indiegogo, where it can be pre-ordered for €150 (approx. US $163).
Check out the video for more details about the Fbox project.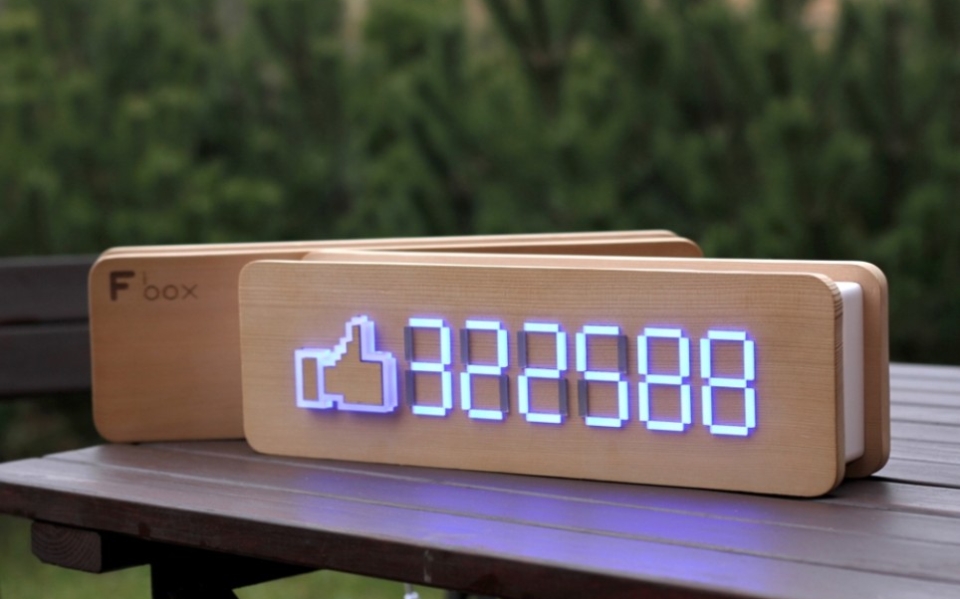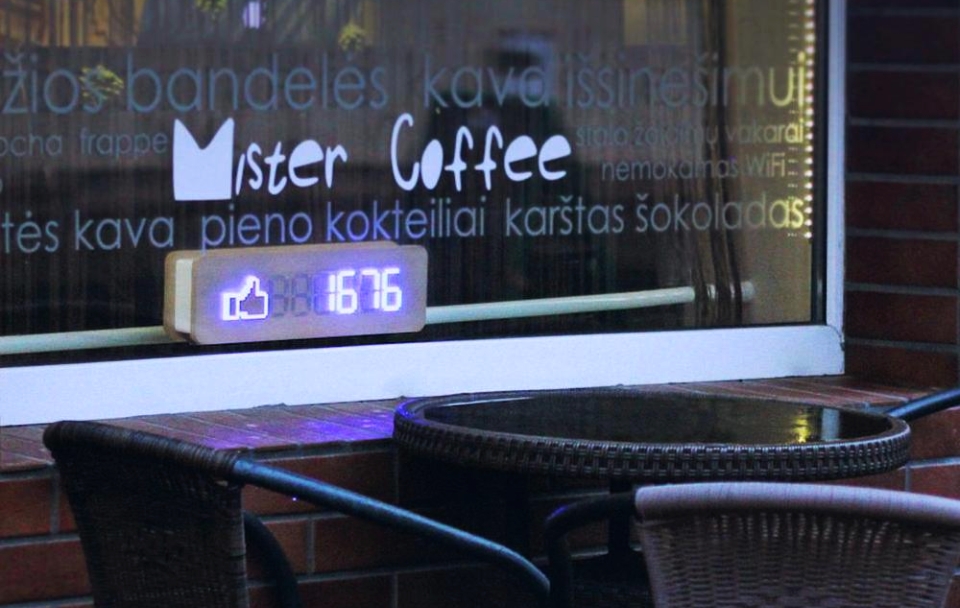 Via: DesignTaxi