Cool DIY projects have been in news lately, as these are affordable yet practical objects for day-to-day use. Living up to the expectations, Reddit user [inexplorata] (a.k.a. the world's number one dad) has recently created DIY bunk bed for his daughter using Volkswagen Beetle parts.
He found free old Beetle parts on Craigslist, then he decided to build and present a bunk bed-cum-playhouse to his daughter on her third birthday. After collecting all automotive parts, he gathered plywood, spray paint and other materials to give it the shape of a cool crib on wheels, offering road trip-like illusion his little princess.
The Bunk bed is on top of the playhouse, whereas the playhouse underneath features colorful fabric interiors along with steering and honk to give a realistic touch. The whole process took him four months and cost roughly US$100.
If you're also willing to make a similar DIY Volkswagen bunk bed for your little one, then you can follow the designer's instructions on his Reddit account or on Instructables.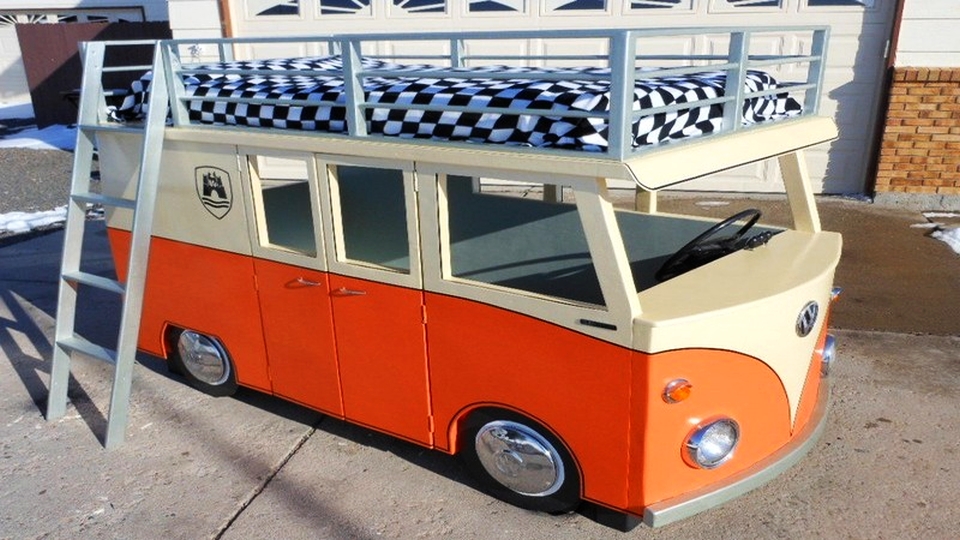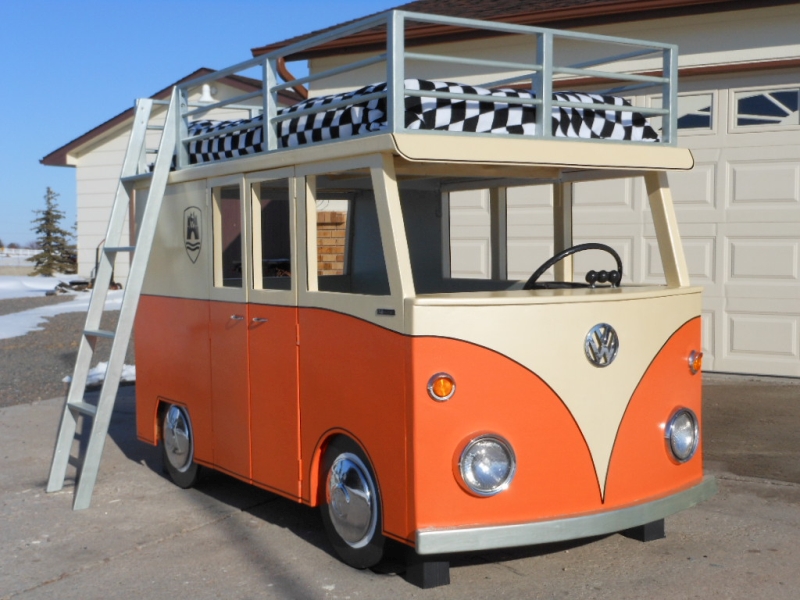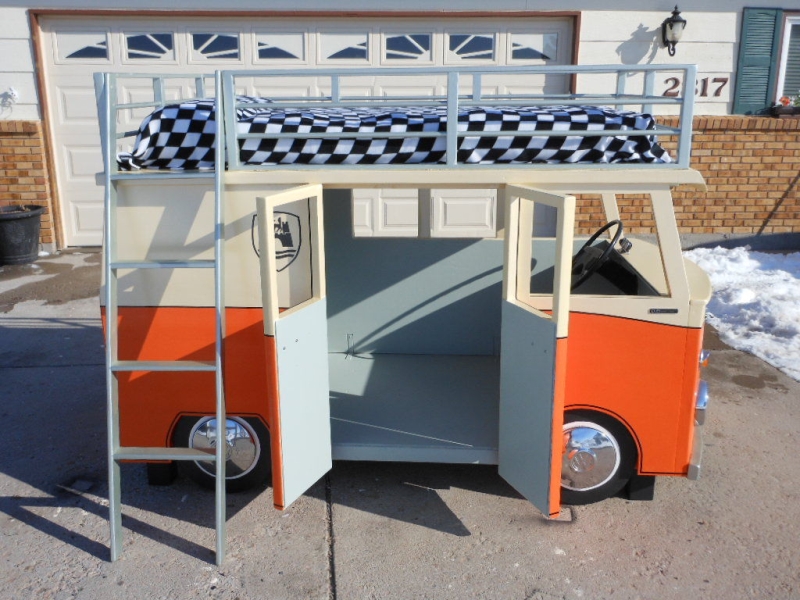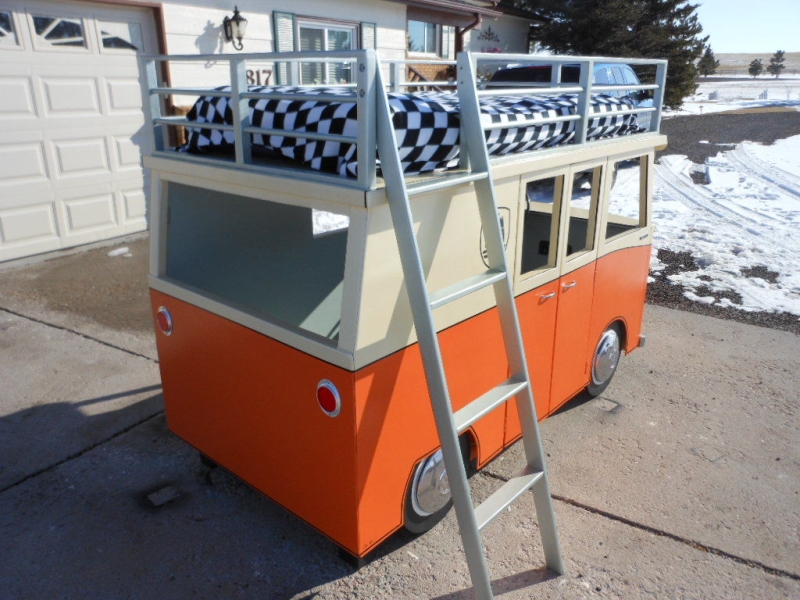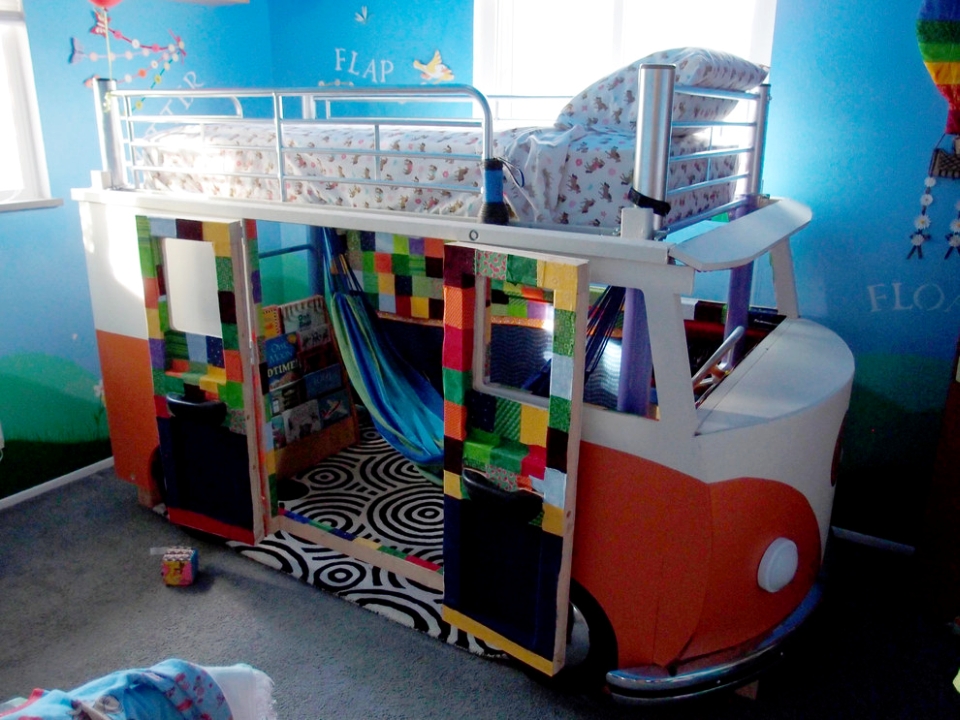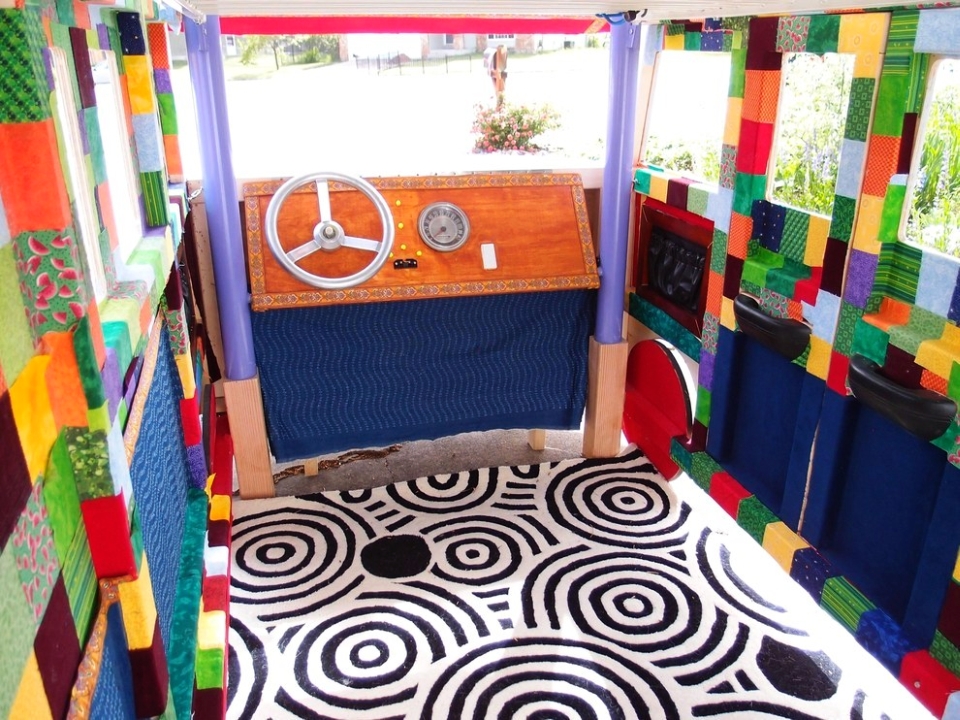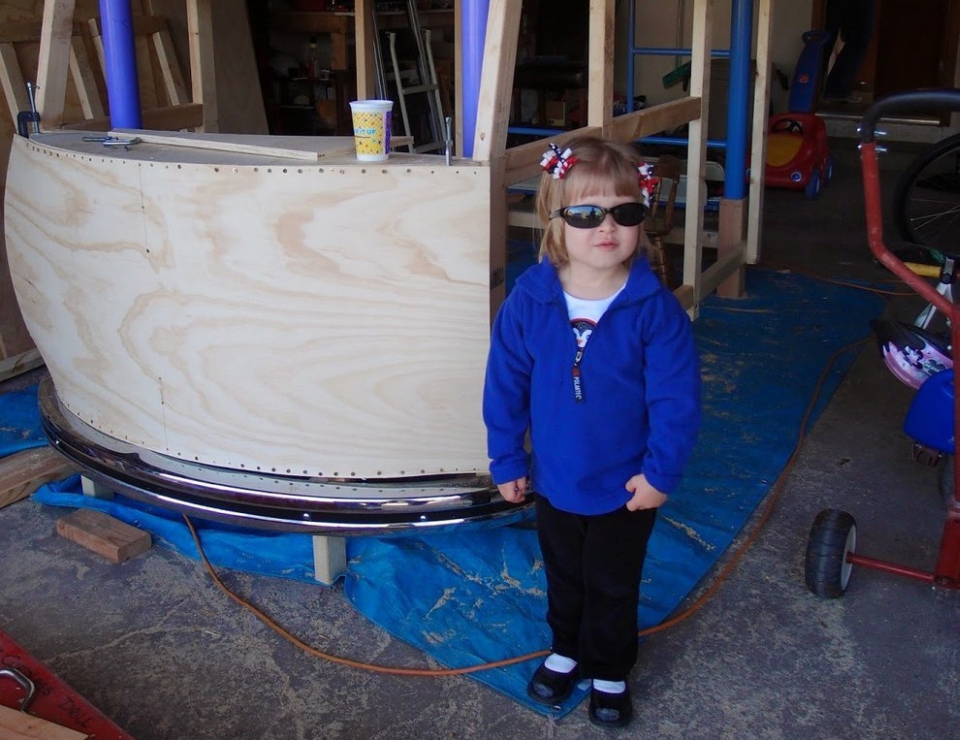 Via: MyModernMet