Freshly squeezed juices are always refreshing and help to elevate the spirits. But, what if the peels too can be utilized somehow? Feel the Peel is a 3.1-meter tall installation, it is a motorized orange juicer that has a dome holding 1,500 oranges.
Italian design firm Carlo Ratti Associati has created this innovative experimental installation in collaboration with global energy company Eni.
Feel the Peel is no ordinary juicing machine. Not only it serves juice but makes sustainable cups out of orange peels at the site. When a customer orders juice, the oranges slide down from the dome into the machine. The oranges are automatically cut into half and the peels get stored in the bottom unit of the structure.
Once agglomerated, the peels are dried by the built-in machinery and turned into powder. The orange peel powder is mixed with powder Polylactic Acid bioplastic. Then the mixture is heated and melted to release into filament-form by an integrated 3D printer, creating cups to serve the juice. After the use, 3D printed bioplastic cups are deposited by customers for recycling.
Also Read: Panasonic's first Slow Juicer for Healthier Fruit Drinks
CRA founding partner Carlo Ratti said,
The principle of circularity is a must for today's objects. Working with Eni, we tried to show circularity in a very tangible way, by developing a machine that helps us to understand how oranges can be used well beyond their juice.
This prototype shows the circularity of life. It depicts the use and benefits of the approach of circularity in the environment. According to Ratti, the next iterations of Feel the Peel could print fabric for clothing from orange peels.
Feel the Peel will be demonstrating its functions to the public in several locations across Italy in the next few months. Take a look at its working mechanism in the video below.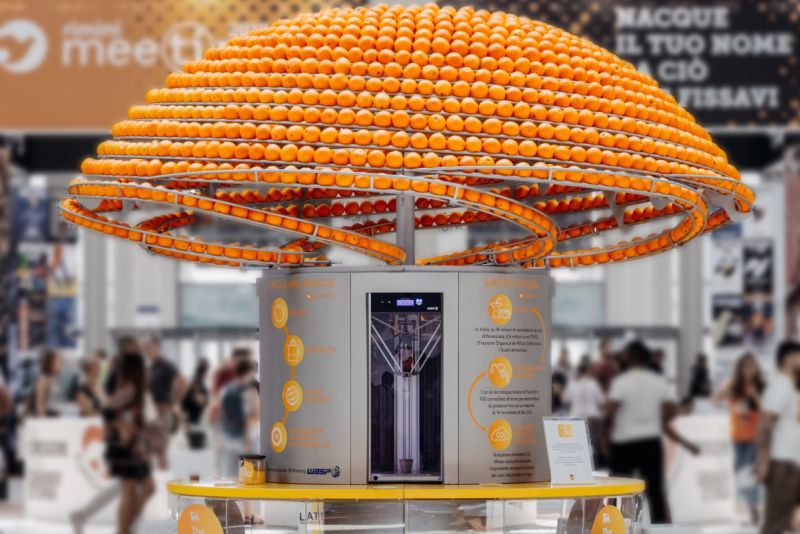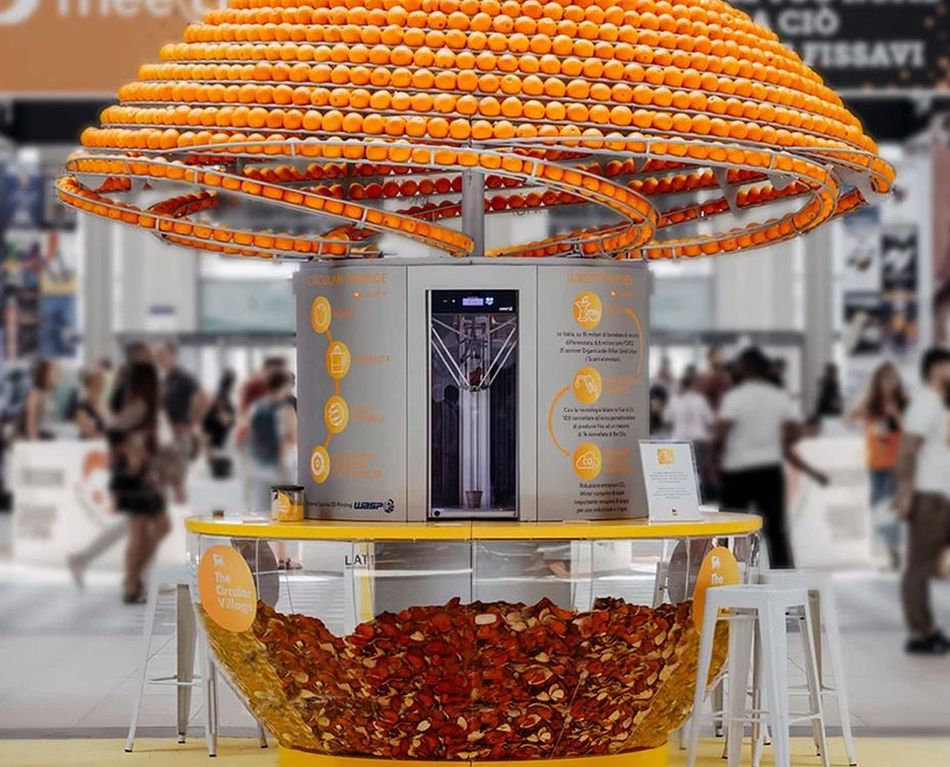 Via: New Atlas