This year, Italian brand Fendi is exhibiting a collection of living room furnishings named Welcome as its tenth foray at Design Miami. Designed in collaboration with the Italian designer Chiara Andreatti, the collection includes furniture, lighting, ceramics, planters and more – all seeking design inspiration from Italian luxury and Fendi's iconic products including Cuoio Romano leather and Selleria stitch. In this collection, she uses wrought iron, brass, matte white ceramics, glass, neon, and natural materials like walnut, thick bamboo netting, parchment, and natural coco fiber to materialize all the items.
Inspired by the iconic 1971 Astucio fur coats, the low coffee table featuring woven bamboo slat tabletop is designed as the centerpiece of the collection. The oval-shaped tabletop, encased in a brass frame sporting rustic details, sits on a sturdy brass base. The 4 m-long sofa from the collection is upholstered in the company's Pequin velvet fabric featuring pecan stripe pattern of Fendi's iconic 1970s shopper.
Also Read: Creative ideas for a bright and airy living room
The collection also includes dark wool carpets, planters, white pendant lights that look like traditional Japanese overlarge hats and two wooden thrones sporting hemp yarn backrest and seat. The metal rocking chair featuring seat cushion and adjustable headrest in Roman leather is a cool example of reincarnation of Fendi's iconic designs. As for the ceramic tableware, each design object is unique and is inspired by traditional pottery.
Design Miami is an international design show held annually in December in Miami, Florida. It provides a big platform for collectors, designers, curators and critics from around the world. This year, the event is commencing on 6-10 December.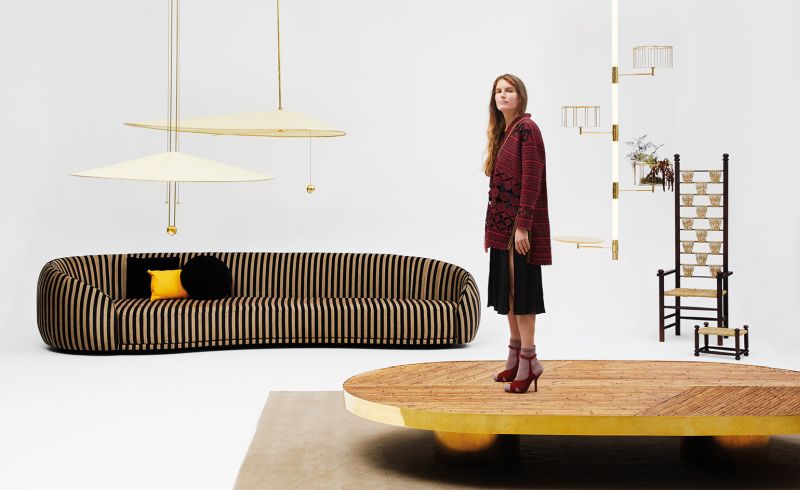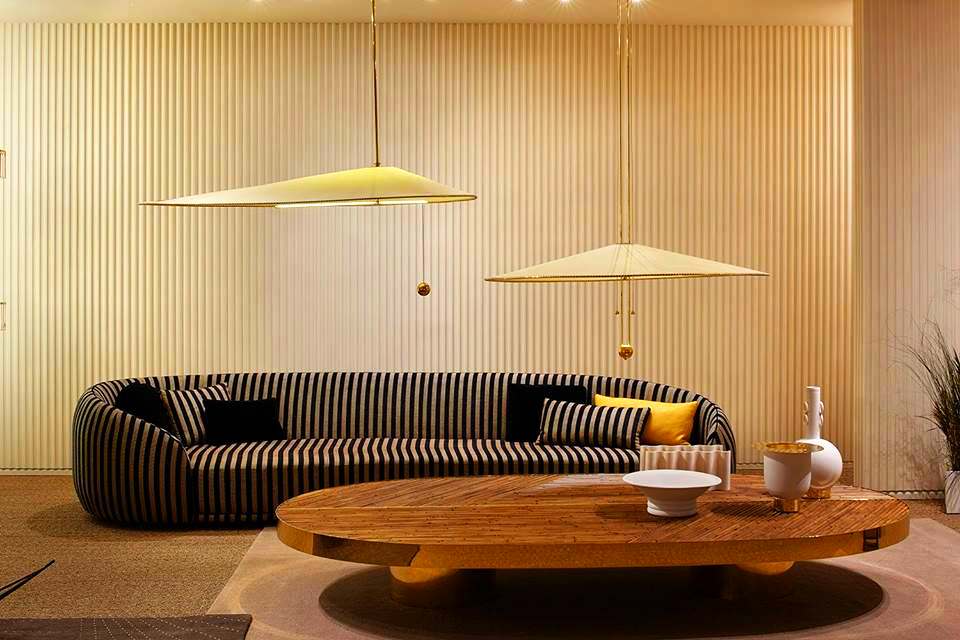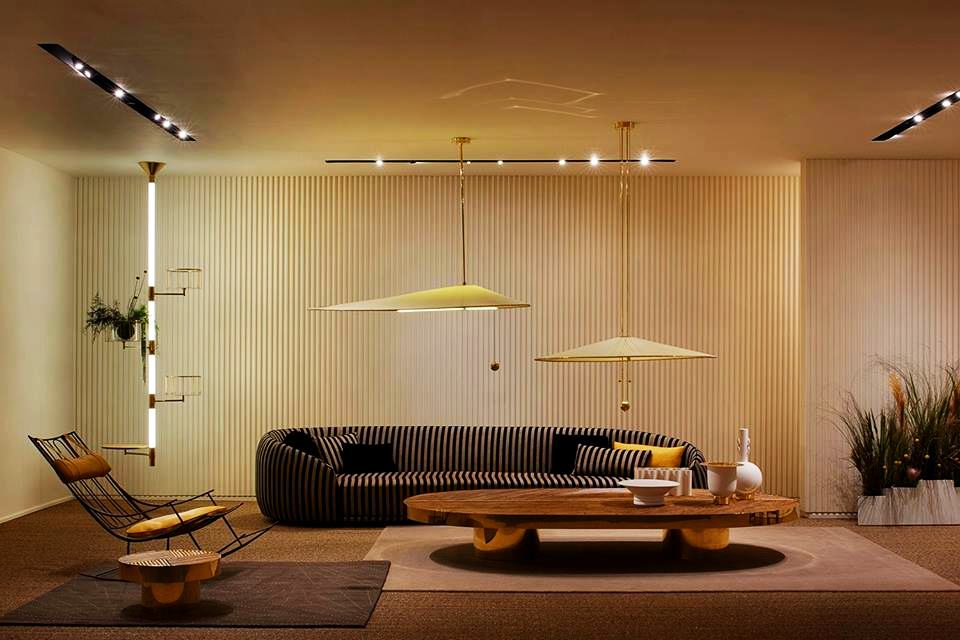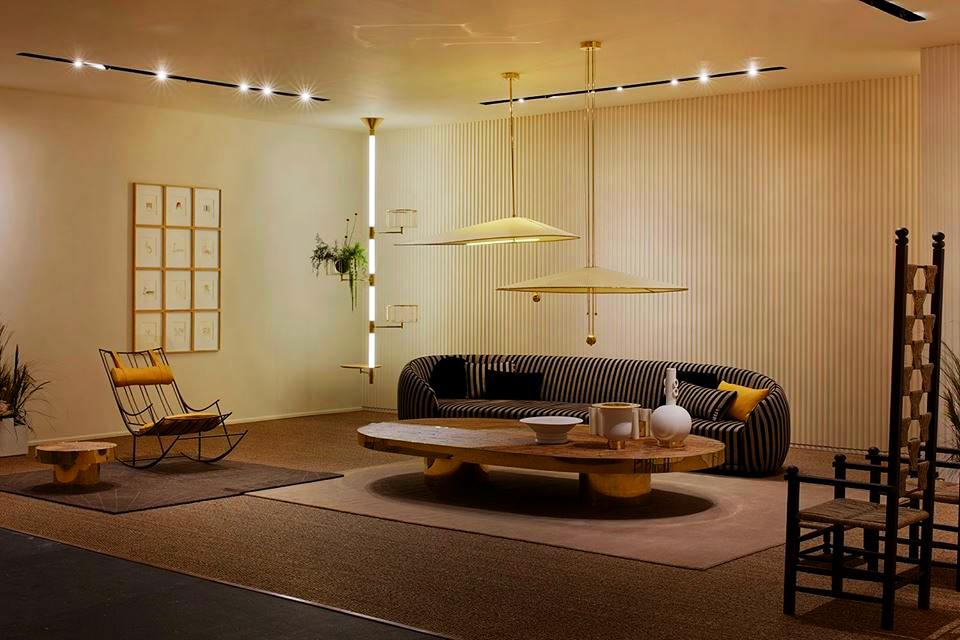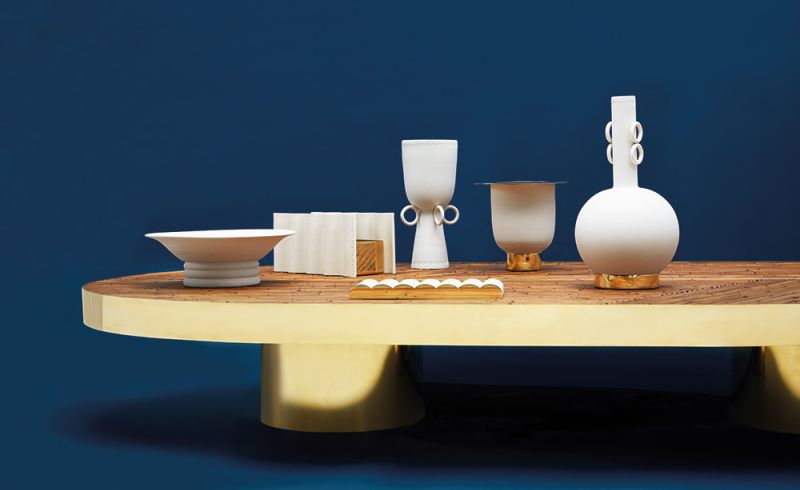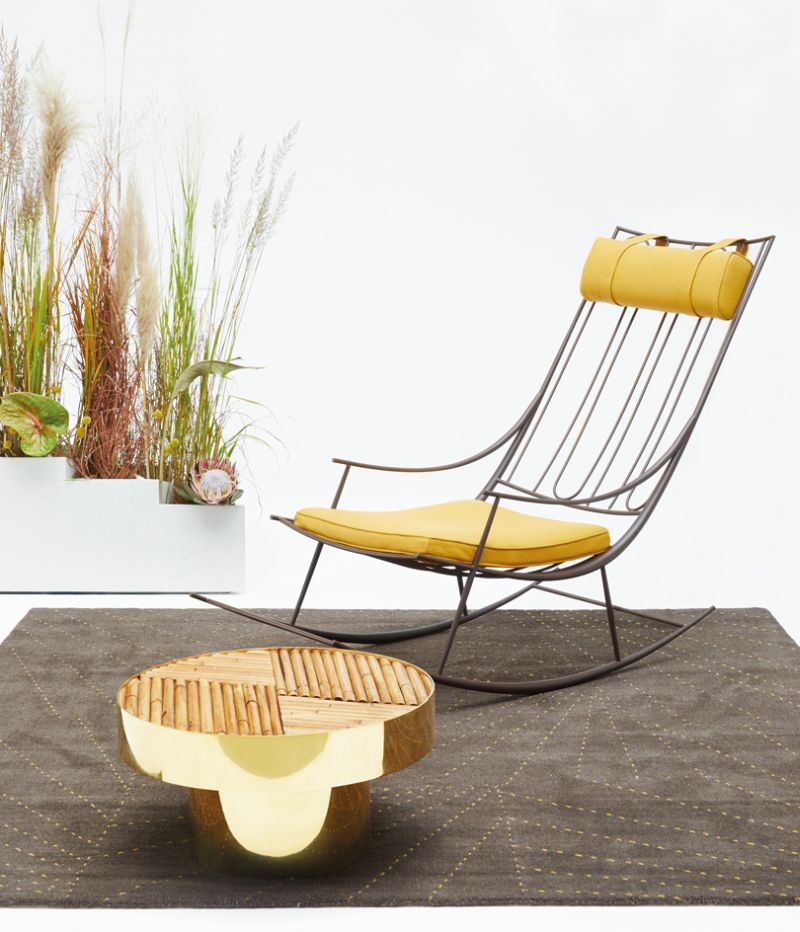 Via: Wallpaper