Brooklyn-based designer Fernando Mastrangelo is well-known for creating artistic nature-inspired furniture that blurs the line between art and design. Likewise, his latest Escape furniture series is also designed to mimic the idyllic natural landscapes.
The six-piece collection includes a bookcase, a mirror, a bench, a coffee table, a desk and drum stools. Each piece boasts a crystalline tactility, which is formed by the fusion of sand, silica, and powdered glass. The silica's lava-like texture has been mixed with hand-dyed sand to recreate geological layers and distant skylines in the form of furniture pieces. Furthermore, the powered glass adds a luscious finish to the 3D-renderings of each piece, featuring a varied array of landscapes from desert sunsets to foggy horizons.
Each furniture unit is the result of superior quality craftsmanship and immense patience. This elegant furniture series by Mastrangelo has been created to challenge our experience towards everyday objects. The color and texture of the furniture series will serve as a stark sculptural object within any contemporary living space.
Escape furniture series by Mastrangelo has been displayed at Maison Gerard, 53 East 10th Street, New York, from 13 April to 5 May 2017.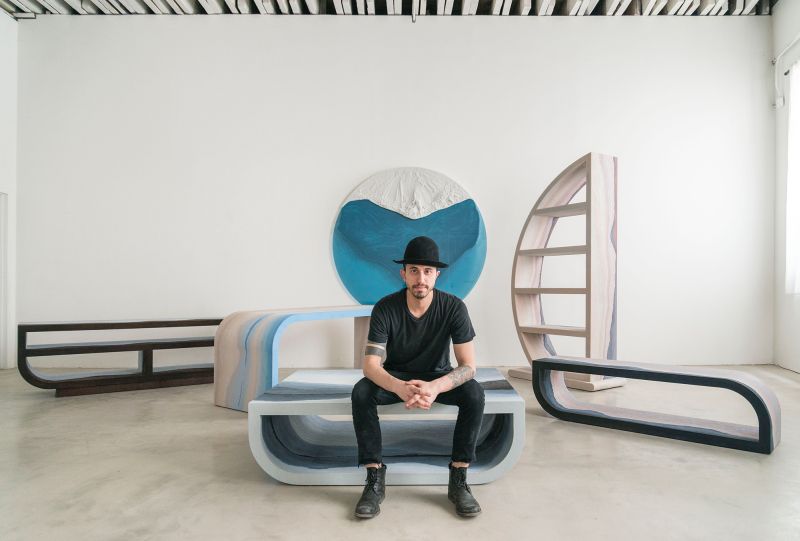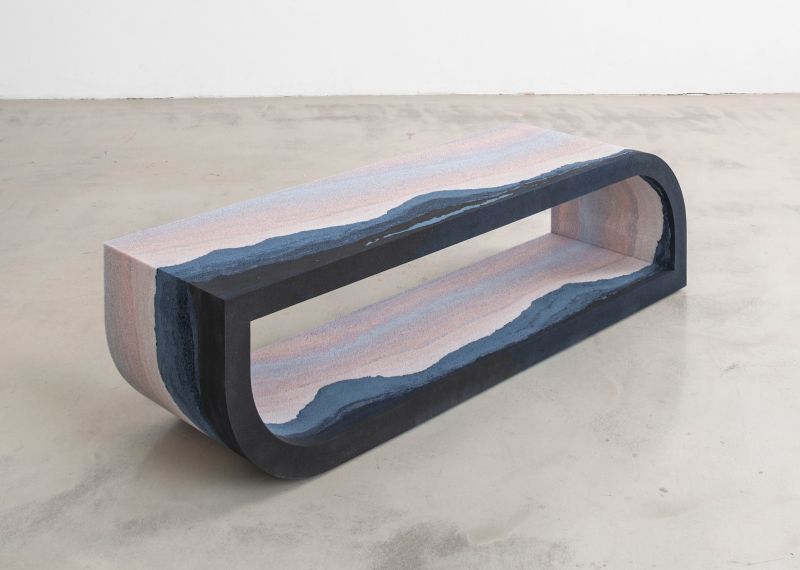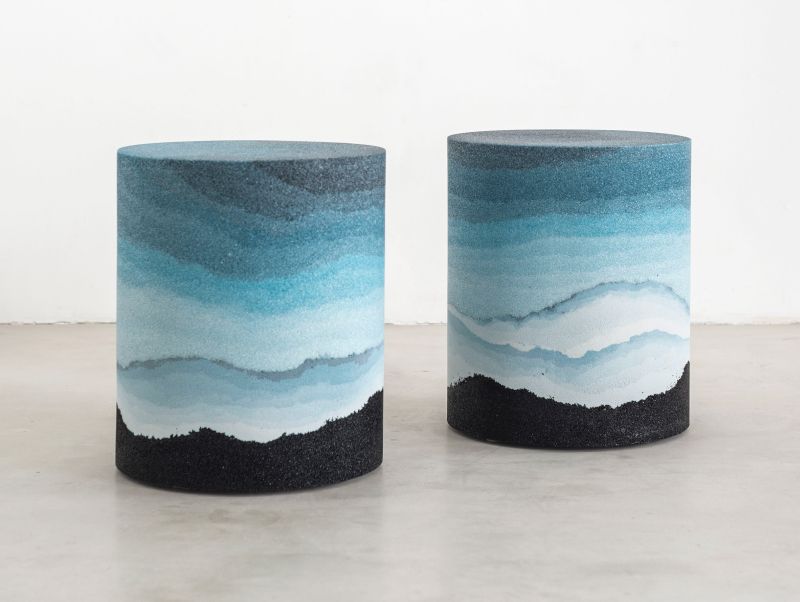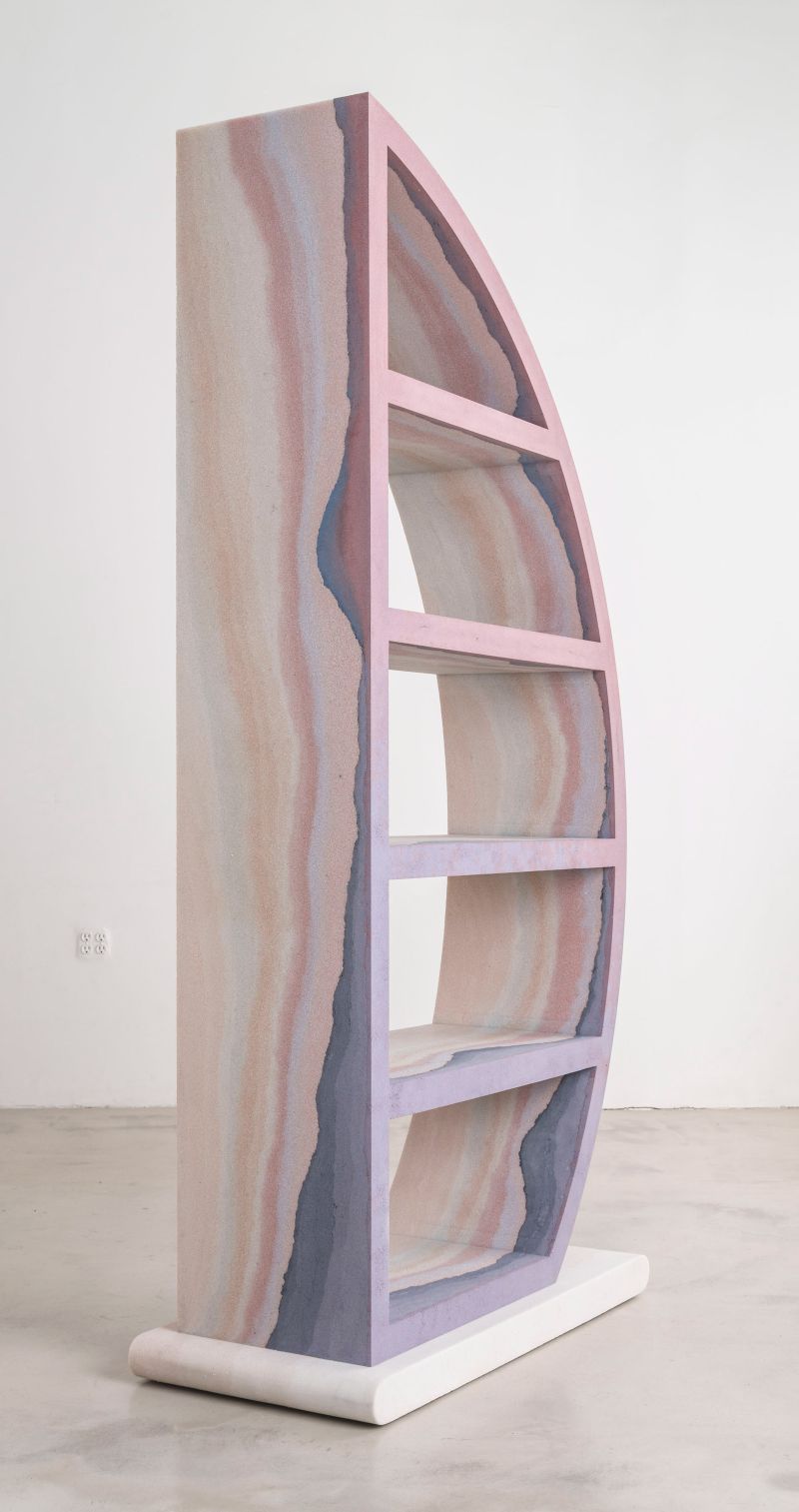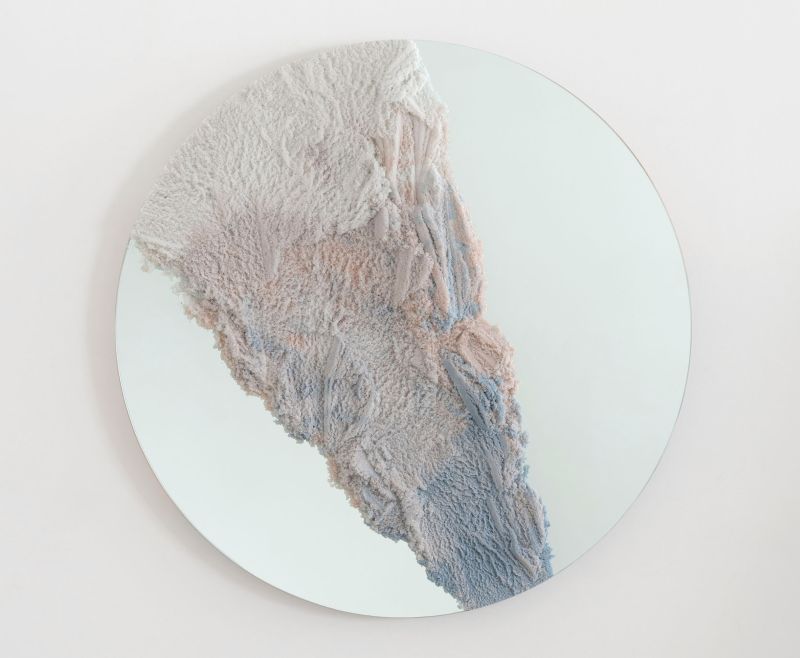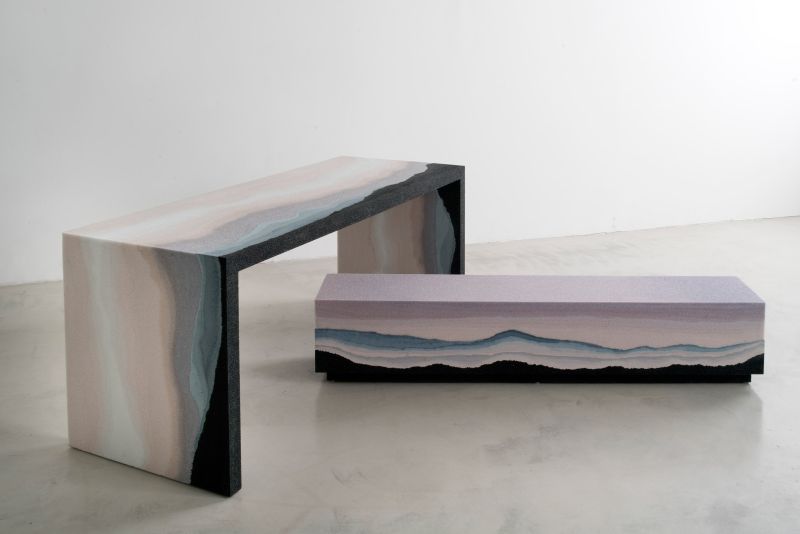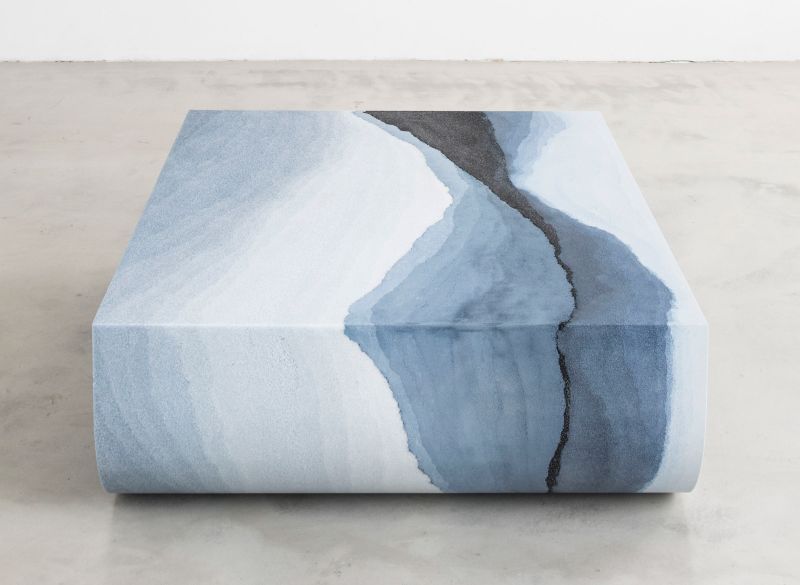 Via: Dezeen