Jumpthegap is an International Design Contest, which is promoted by Roca and BCD Barcelona Design Centre. The aim of the contest is to invite various designers from all around the world to showcase their new, innovative and sustainable design concepts for the bathroom space.
This year the 6th Jumpthegap contest began the registration in March and total 112 different countries have participated. Out of all the contestants only 30 preselected projects of architecture students and young professionals were presented before the jury, presided by Ma Yansong. Finally, the jury has selected the 8 finalist projects under both categories.
Check out the innovative design concepts of the eight finalists given below.
Professional Category:
1. BTwist by Irene Cañada & Raquel Prendes (Spain)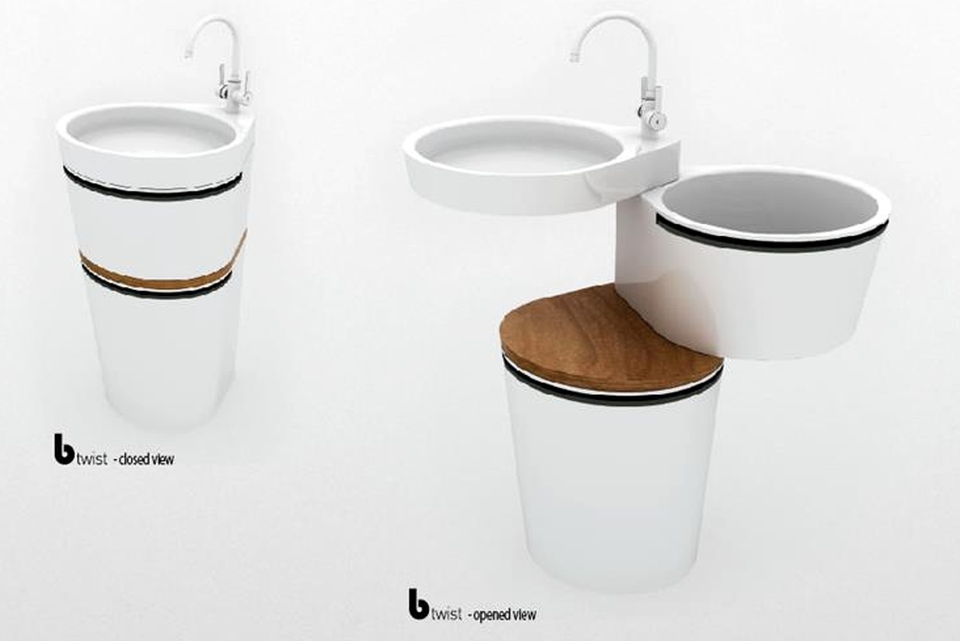 It is a circular vanity that comes in three different sizes of wash basins, equipped with recycling system. The main feature of the bathroom vanity is its rotating movement to arrange all three basins to be used for different purposes.
2. Nanosoap by Pablo Luchino (Argentina)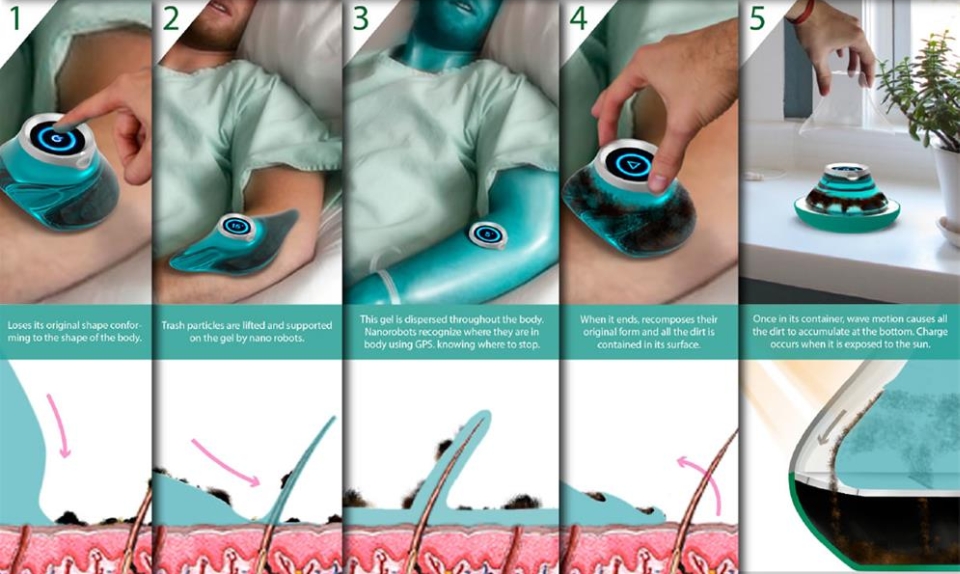 Nanosoap is innovative body soap that cleanses human body without using water. It is designed for people who cannot bathe themselves such as patients and elderly people. The unique soap comprises of gel that is composed of nano robots that clean dirt from the skin.
3. Origami bath by Andrey Lebedev (Russia)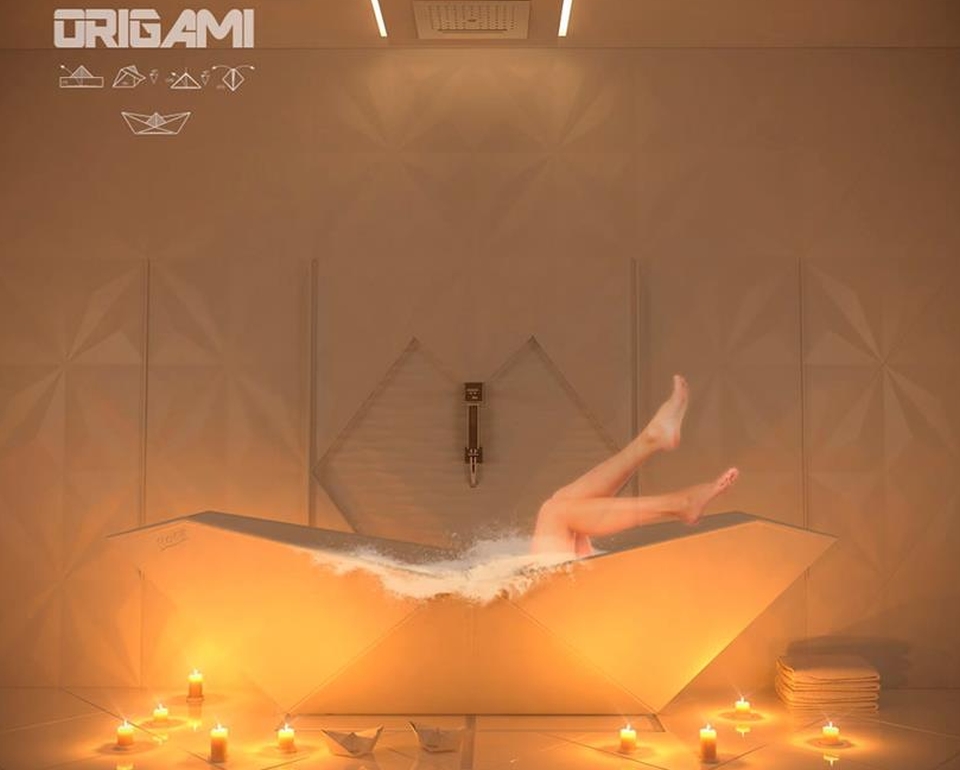 It includes elegant bathtub design that seems like an origami art. The bathtub features zipped stretched fabric and hidden hose as well as shower in the wall. This design will add innovative touch to any contemporary bathroom design.
4. Roca Analytic by Joan Alba & Iago Buceta (Spain)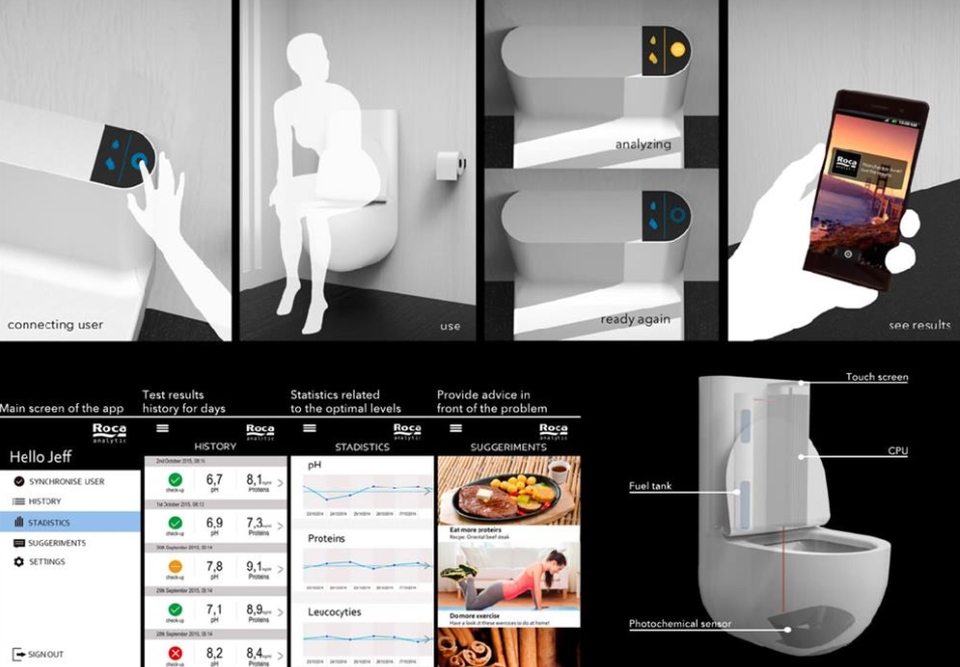 It is a connected toilet system that analyses urine and excretion data and send reports to the user's smartphone. This toilet system is meant to be used by people above 40 to find out about their health at home via smartphone.
Student Category:
1. [Aria]2 by Samuele Nucaro & Cristina Tu Anh Pham (Italy)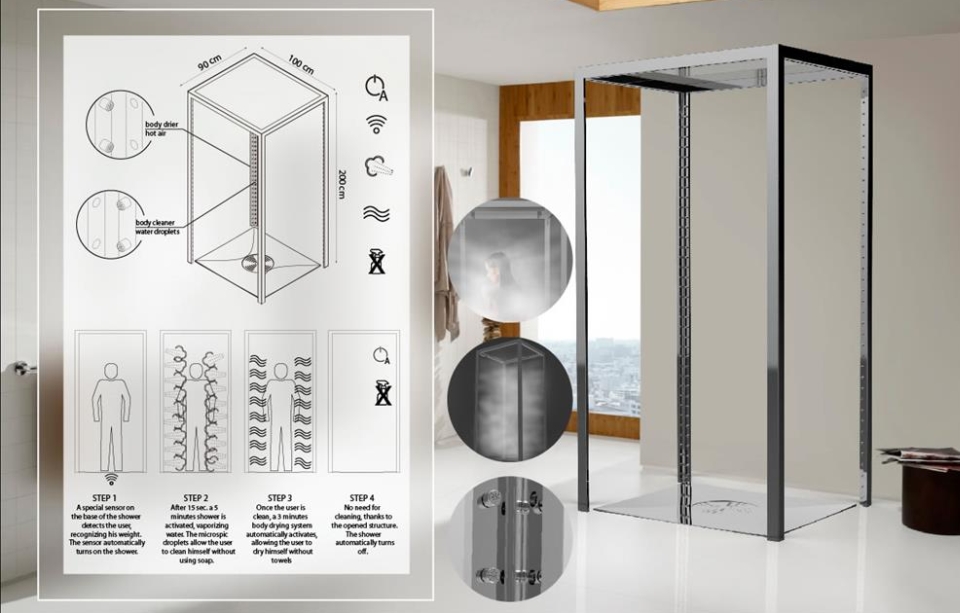 It is an automatic showering system that cleans user's body without using soap. The system uses vaporizing water droplets to clean the user's body. After that a three minutes drying system dries off body without any need of towel.
2. B-Thin by Victoria Bellido & Angel Cobo (Spain)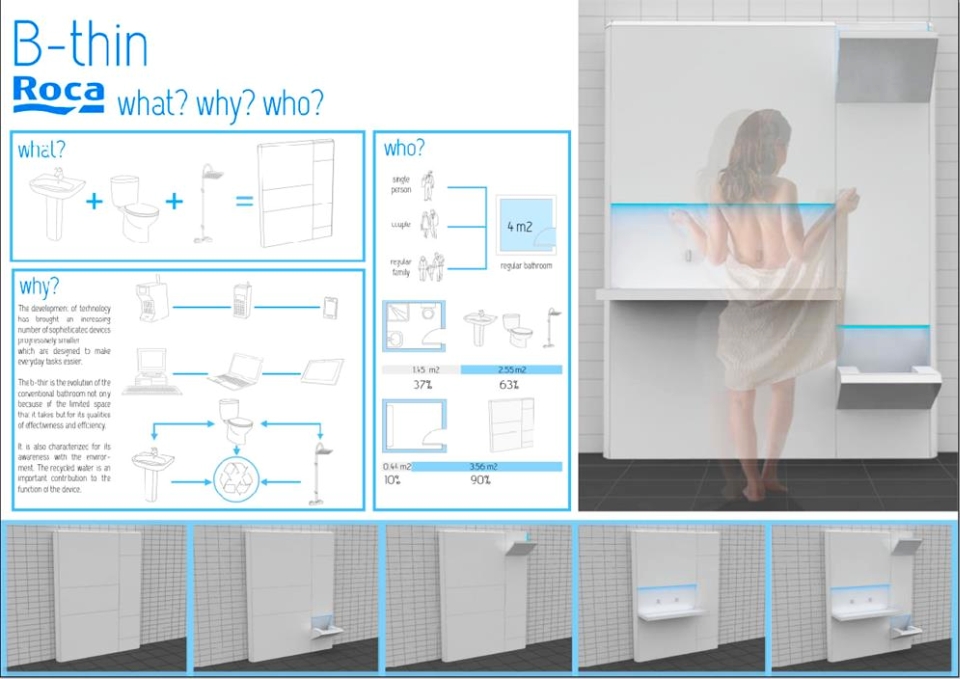 B-Thin is the slimmest bathroom design that efficiently utilizes limited space. Moreover, its recycled water system prevents unnecessary wastage of water while bathing.
3. Gloves: Clean & Dry by Halszka Barełkowska (Poland)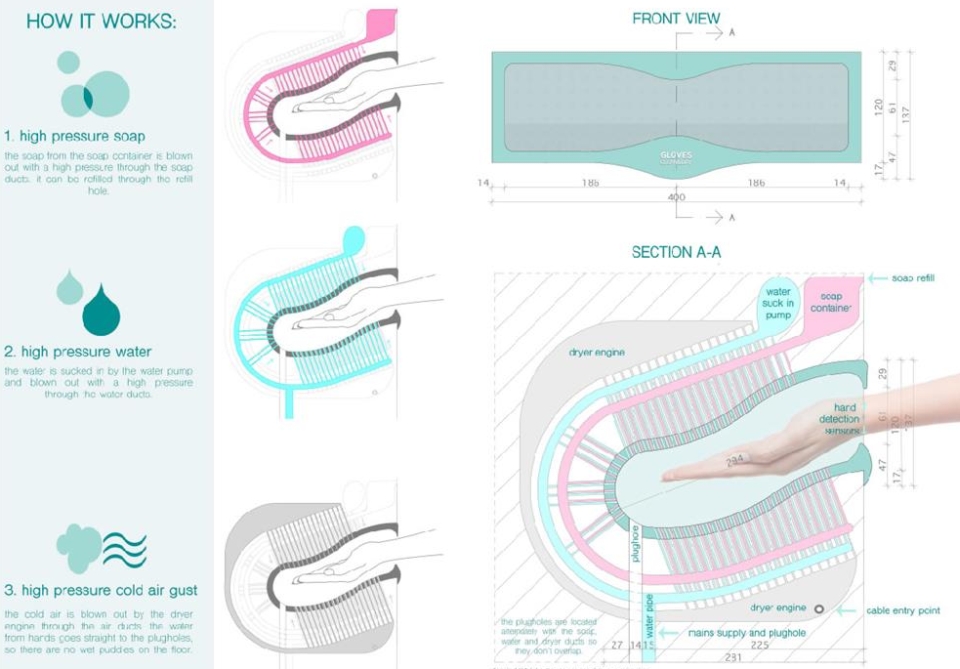 It is advanced bathroom module for washing and drying hands to maintain proper hygiene. It is made up of polycarbonate board, which is built inside the walls. Water, soap and air ducts are connected to provide better cleansing experience.
4. Totem by Marta Muñoz & Helena Galí (Spain)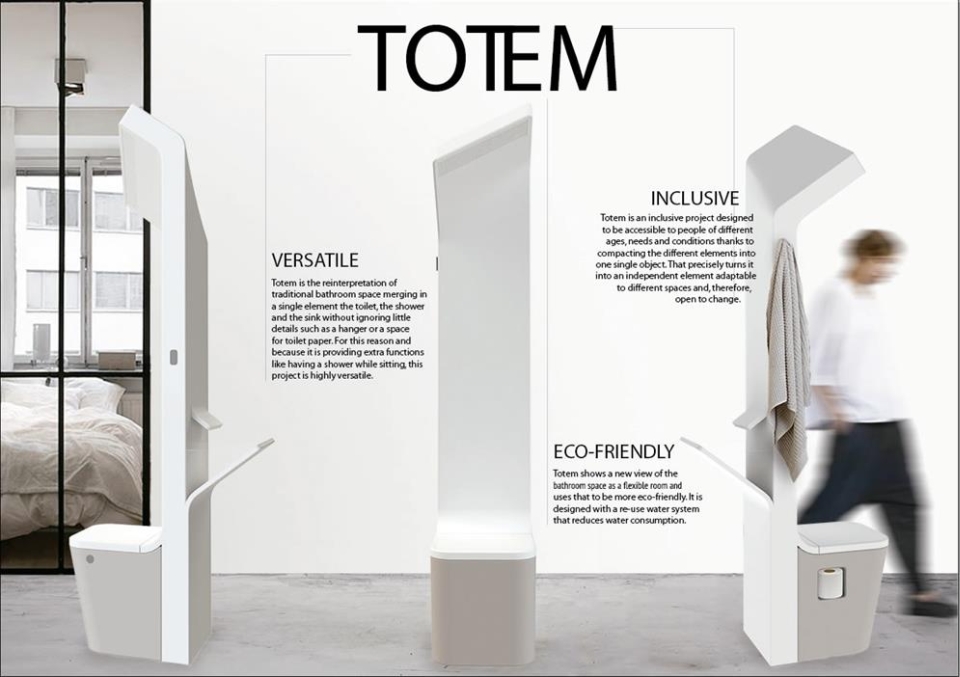 It is a small bathroom design representing traditional layout that includes shower, washbasin, toilet and hanger for towel. This bathroom design is accessible by people from different age groups, meanwhile represents simplicity at its best.
These were some amazing bathroom concepts by designers from different countries. Winners of the Jumpthegap's VI edition will be announced in October and awarded €6,000 prize money for each professional and student categories. Here's wishing good luck to all the finalists.
Via: Infurma