With increasing number of green housing and solar-powered energy options, there are various residential properties for eco-conscious homeowners. But why live in block-shaped wooden houses, when you can rearrange them into different configurations? Yes, you read that right. Now Dutch startup Finch Buildings wants to add Lego-like flexibility to the environmentally-friendly wooden homes.
The company is aiming to build an entire wooden estate that will be constructed out of recyclable and energy-efficient materials to leave zero carbon footprint. The concept of these Lego-like wooden houses is based on modular system that will allow residents to construct their own buildings such as homes, student housing, hotels, holiday homes, etc.
As the flexible wooden housing could be rearranged and reconstructed, it will provide a very convenient solution to inhabitants to adapt their living spaces according to changing surroundings. Furthermore, these sustainable houses will be equipped with smart technology such as solar-powered panels, rain water harvesting system and energy-efficient appliances to have minimum to zero effect of nature.
Besides these energy-efficient installations, the house will be made from renewable solid timber collected from certified forests. Plus, all the wood used for constructing the houses will be replanted. Ultimately, these sustainable houses aim at forming residential as well as commercial properties that embrace eco-friendly features.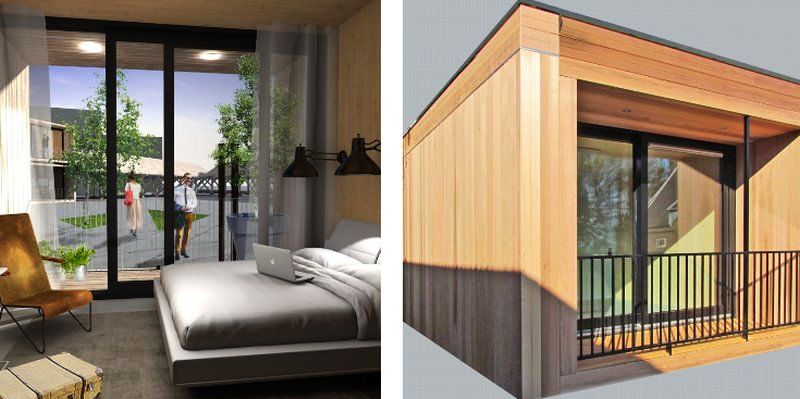 Via: Magazine-MN