Stationed within the Maldivian archipelago, the transparent Beach Bubble Tent is perfect for people who crave home-like luxuries even while camping. To be precise, it is located in a secluded spot along Finolhu's famous 1.5km sandpit, away from the buzzing city life. The best part is that it's available exclusively for spending a magical night under the starts.
This inflatable, see-through tent has been designed by bubble tent aficionados, Eye in the Sky. The designers have creatively made its interior with the custom-fitted wooden floor, and blue & white furnishing for perfectly blending with Finolhu's natural vistas. This unique tent is likely to give a completely new meaning to the expression "room with a view."
In the recent years, unconventional hotel rooms have been on a roll, and now this panoramic island has become another great vacation spot for people who want to spend a great holiday amidst nature – but without compromising on comfort.
Also Read: 5 million Star Hotel: Enjoy star-studded Northern Lights
With consumers seeking thrilling travel experiences, such themed hotels are emerging to capture that very demand for totally unique experiences. Such captivating accommodations definitely offers individuals a chance to engage in more dreamy and imaginative living.
Just imagine relaxing in your dream bubble escape under a sky of endless stars. The package caters to your need for outside the box living for one night, from sunset to sunrise. To know more about this Beach Bubble Tent or to make the bookings, you can visit the official website.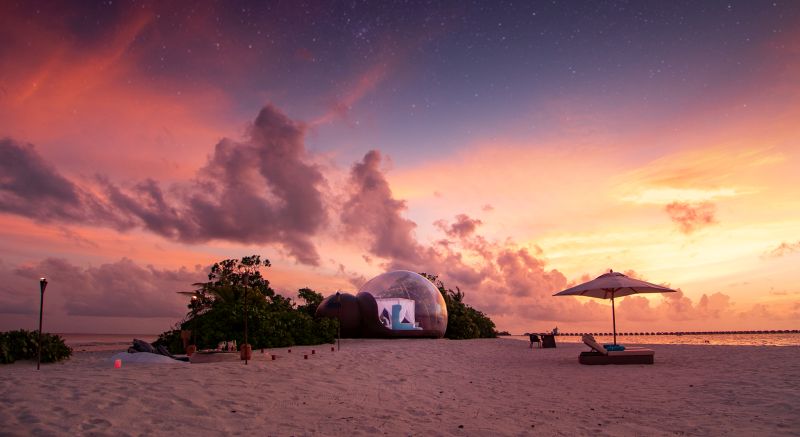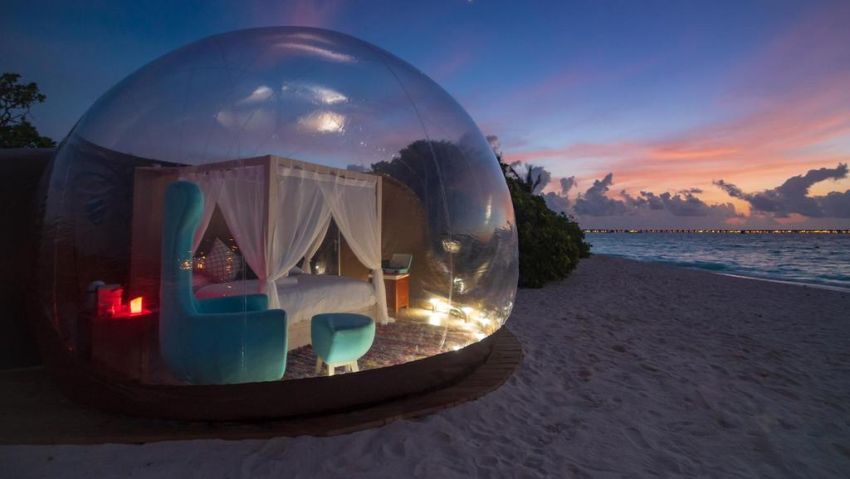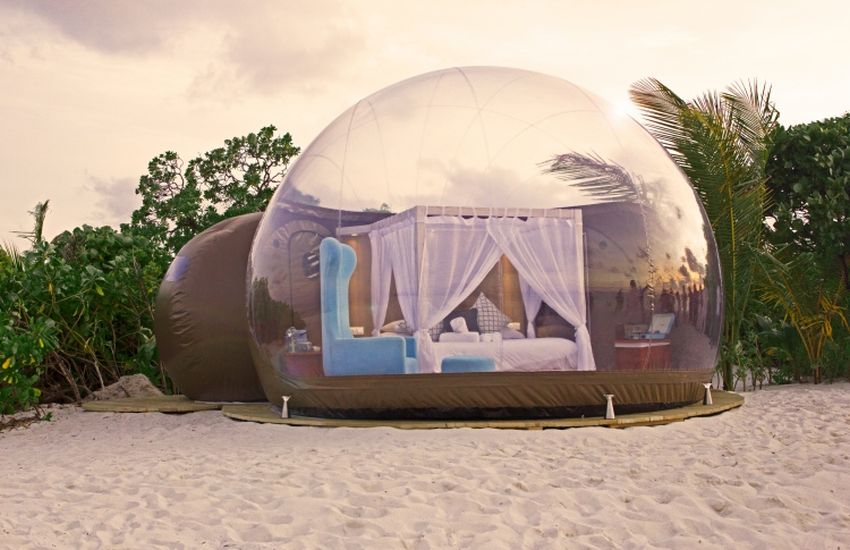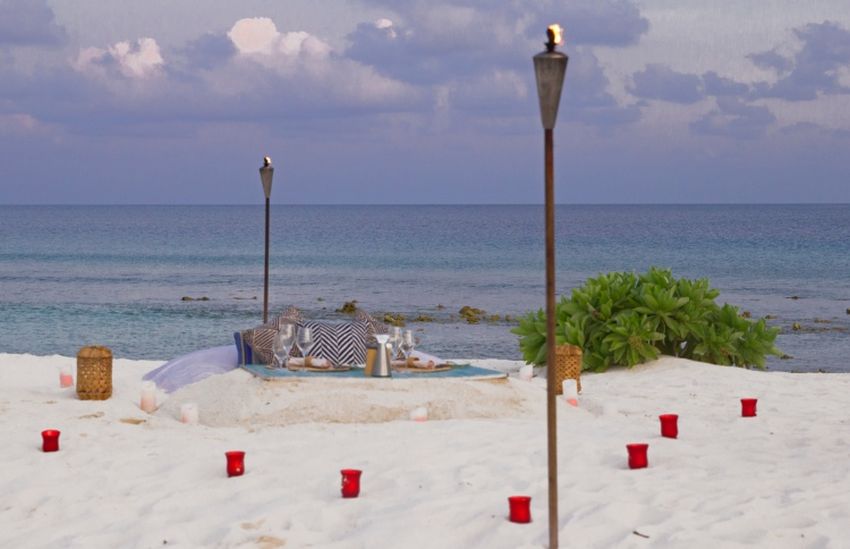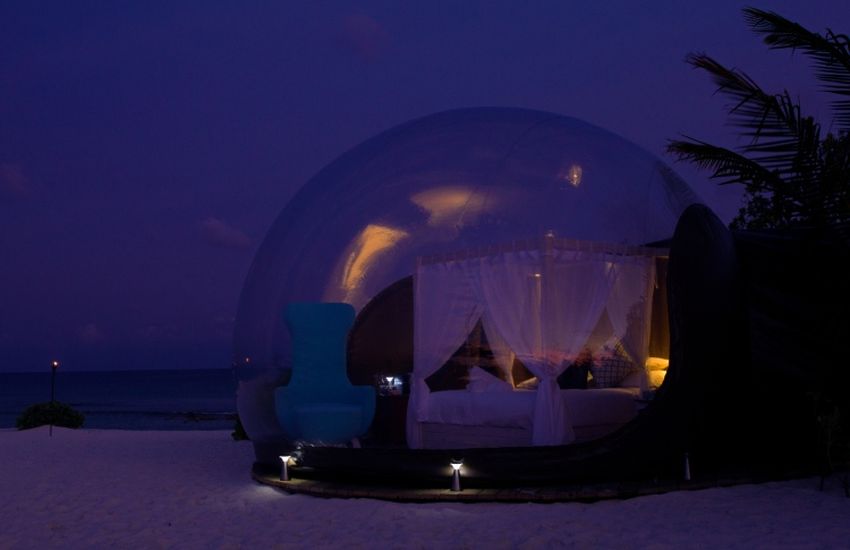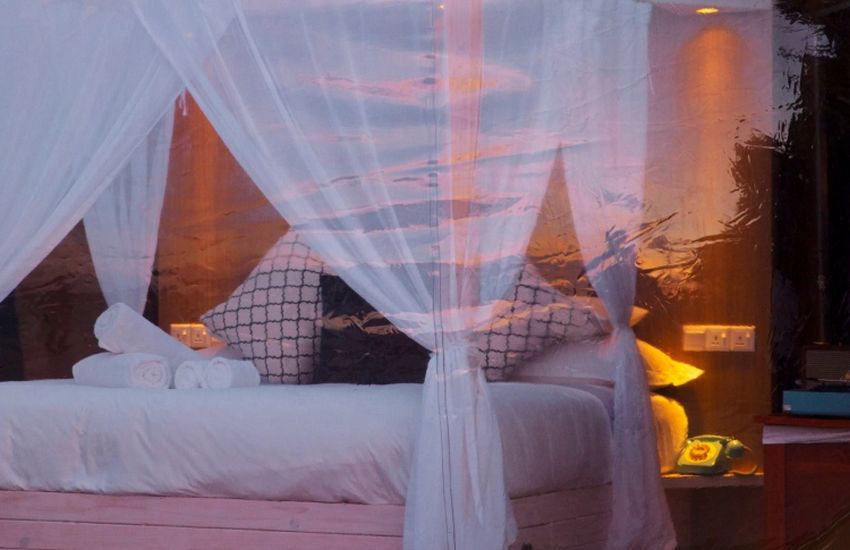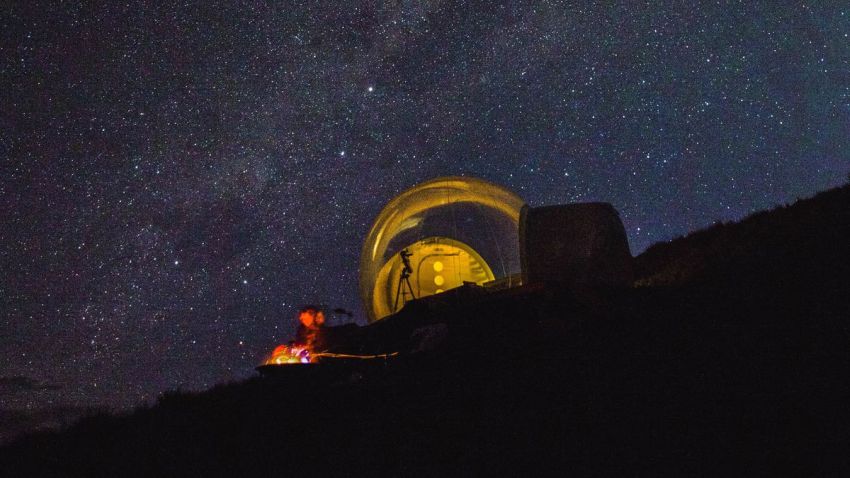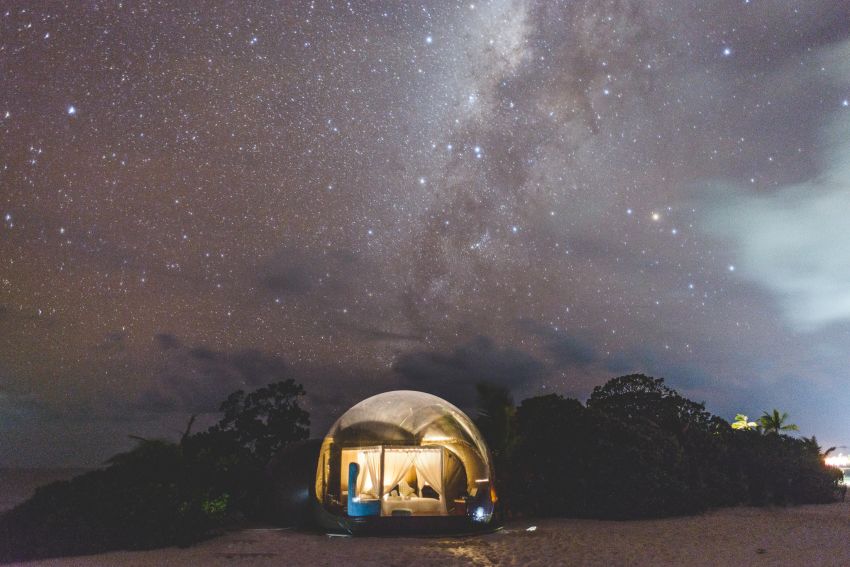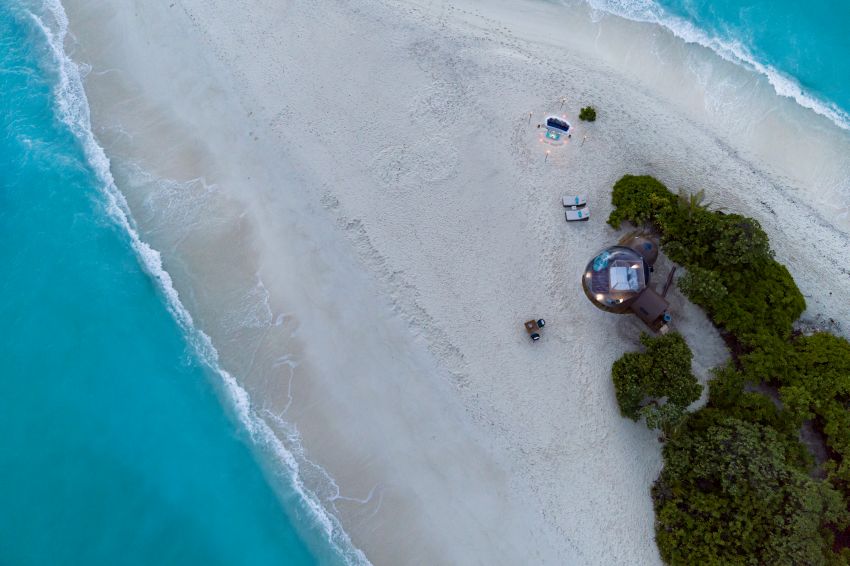 Via: TheNational