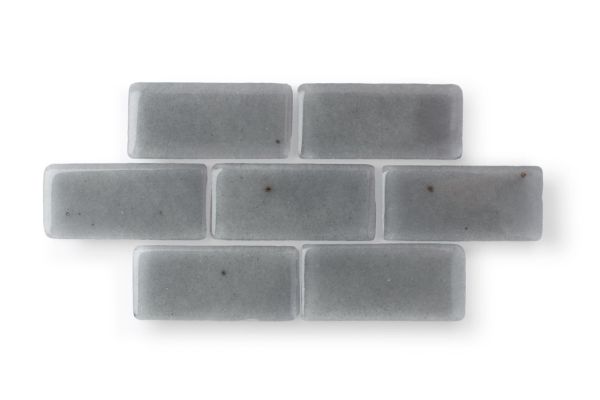 Now that flat screen technology has completely replaced their older counterparts, including TVs and computer monitors, you can find a plenty of cathode ray tube (CRT) glass overfilling the landfills. Since e-waste is extremely hard to recycle, there are a dearth of ways to put them back into service. However, an innovative ceramic tile company based in San Fransisco named Fireclay Tile, which has already produced decorative and architectural tiles from recycled materials, has this time re-purposed screen curved think glass to create decorative sustainable CRT Glass Tiles.
It took Paul Burns – founder of Fireclay Tiles – a period of three years to find a possible use of the CRT glass lying in waste streams.  However, the entire process of creating a tile from the CRT monitor was not simple at all.  The glass was first separated from its housing safely and was then crushed and demagnetized. This crushed material then underwent through a multi-step crushing process to turn the crushed glass particles into even smaller bits which melted easily when heated. The melted glass is then cast into molds with a little addition of white hue pigment to lighten the natural gray tone of CRT glass, which Fireclay calls Phosphor. The recycled CRT Glass Tiles are available in 2×8, 2×4, and penny-round mosaic sizes and can be used both indoors and outdoors.
Because the CRT glass is thick and shatter resistant, the recycled tiles made out of them turnout to possess the same qualities in a gloss or matte finish,  providing an element of green décor to your home.
Via: Design-Milk