Now setting up crackerjack fireplace is simple and super easy, all thanks to the Fireglobe Fireplace by Eva Solo. It looks like a big bowl of fire that creates warm atmosphere, bringing family and friends together. The fireplace appears to be an artistic masterpiece, when ignited and flames are within the half-sphere.
The round black metallic globe rests on a firm tripod base that makes it quite convenient to relocate. Portable fireplace boasting black matte enameled steel with aluminum legs forms a striking contrast, thus making it a great conversational piece.
Whether indoor or outdoor, the fireplace is sufficient enough to keep you warm on a cool summer evening. The best thing about the bowl-shaped fireplace is that it shields the flames against wind, while a grid in the bottom ensures good ventilation.
When not in use, the globe fireplace can be shifted to another position depending on the present weather conditions. For relocation or shifting, you simply need to lift it up by the integrated handle. Another attribute is that no chimney is required.
It is must-have item for all seasons to make your outings more interesting. Temporarily sold out, the fireglobe is priced at €300 (approx. US $324). You can purchase this fireplace whenever it back comes in stock. It will certainly enhance the ambiance of any modern outdoor space.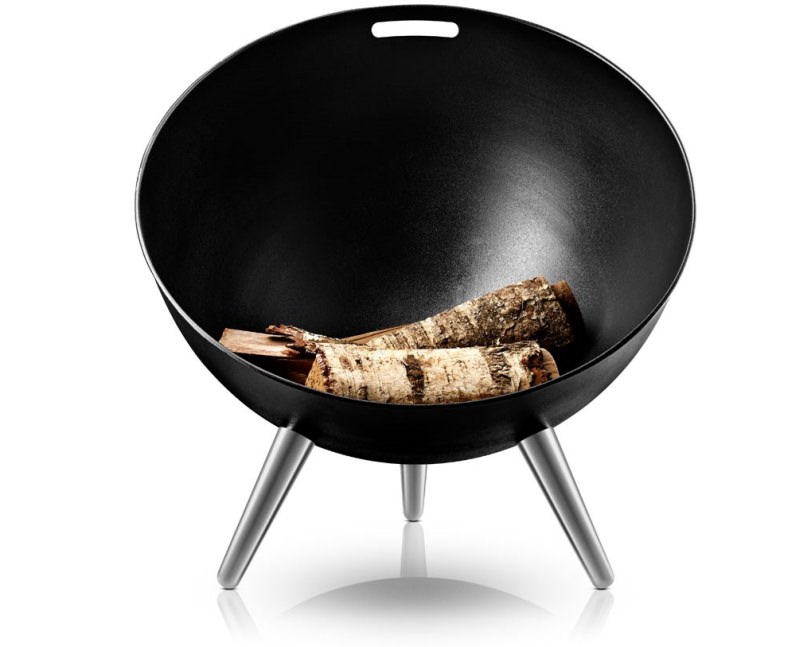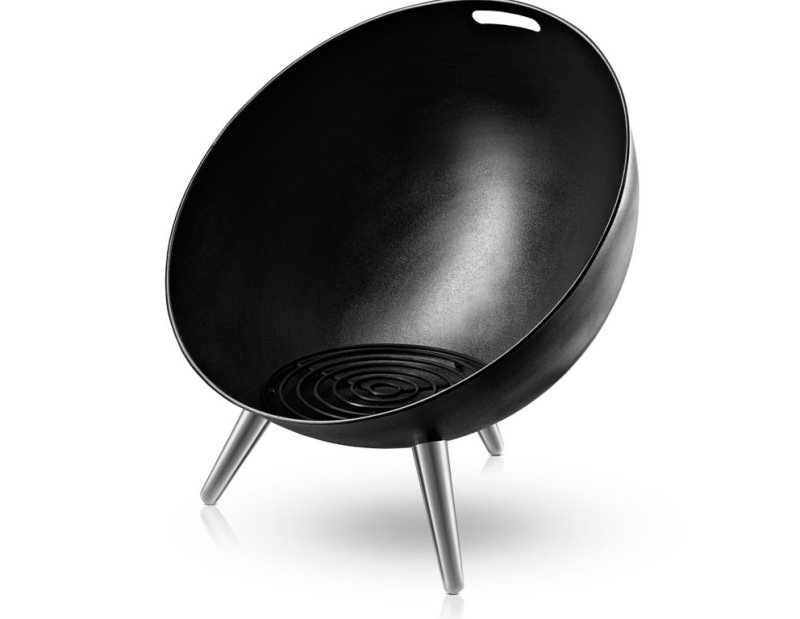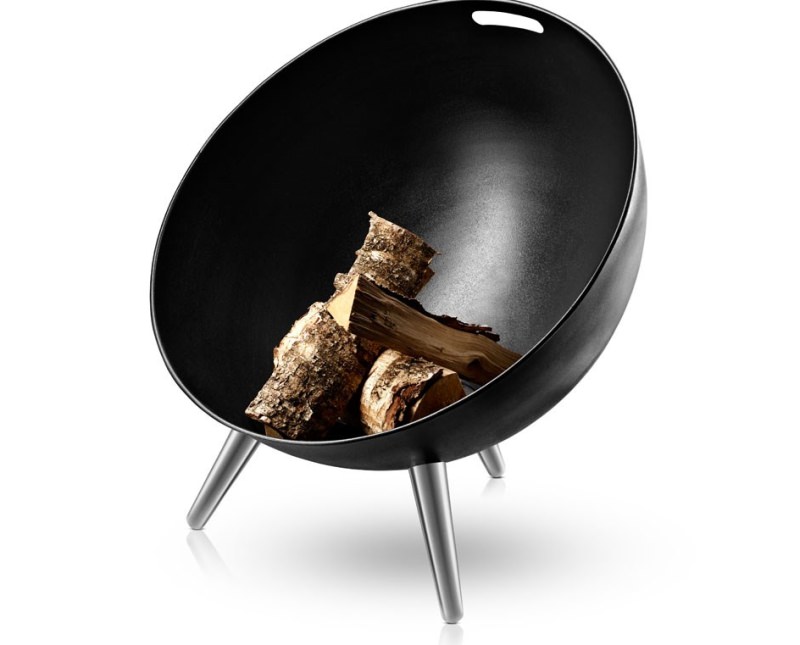 Via: Appliancist