Firmament is a project conceived by Marion Fraudeau with the intention to create a perfect hideaway for keeping personal possessions out of sight. Inspired by the cocoon shape, its design allows you to keep your personal belongings under wrap and vanity to help you easily get last minute touch-ups. The opening and closing system helps to hide your personal stuff and items, making the console an ideal piece of object for personal use. It is a mixture of console and vanity; and in a way, it is associated with the external reality and internal dreams of every individual.
The complete structure of Firmament is made from oak wood to add strength to its framework. Due to the presence of high tannin content, the oak furniture becomes resistant to insect and fungal attacks too. Tyvek, a non-woven product that resembles paper and consist of high-density polyethylene fibers, is used to create a curtain-like opening/closing system.
This origami-inspired curtain not only adds aesthetic appeal but also increase the utility and privacy of the console. The white colored exterior represents the inner peace, whereas the wooden interior represents soft and safe space.
Firmament is an ideal product to be used anywhere in your caravan, home or office to keep your stuff hidden from guests' prying eyes.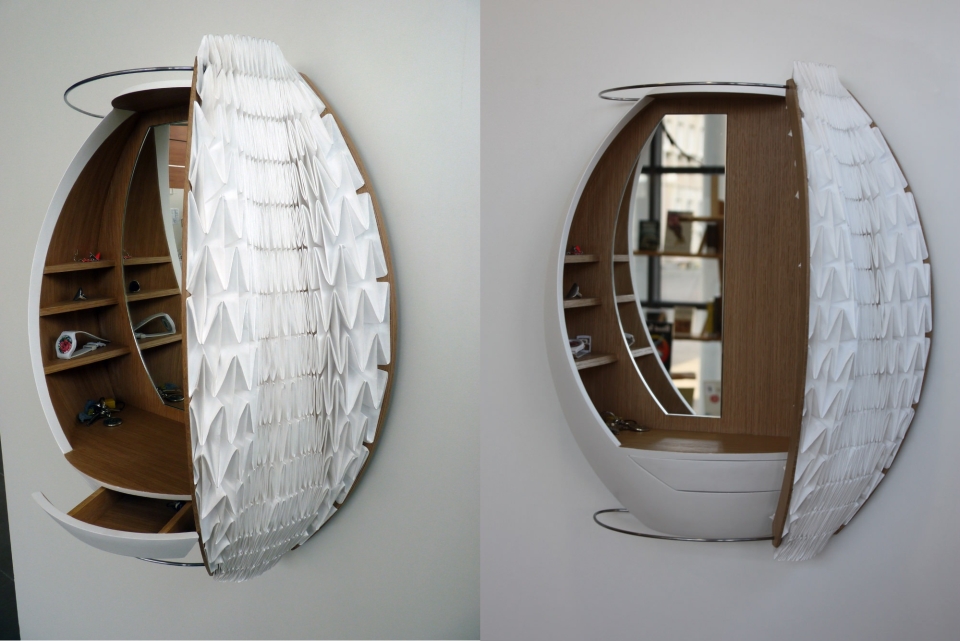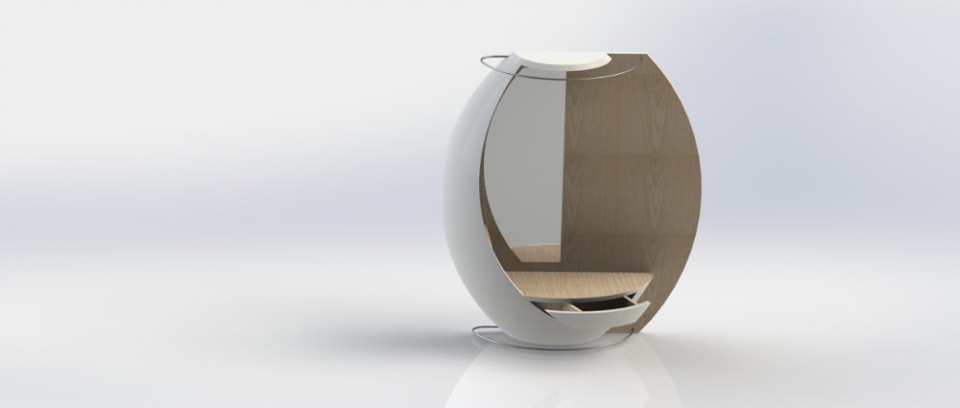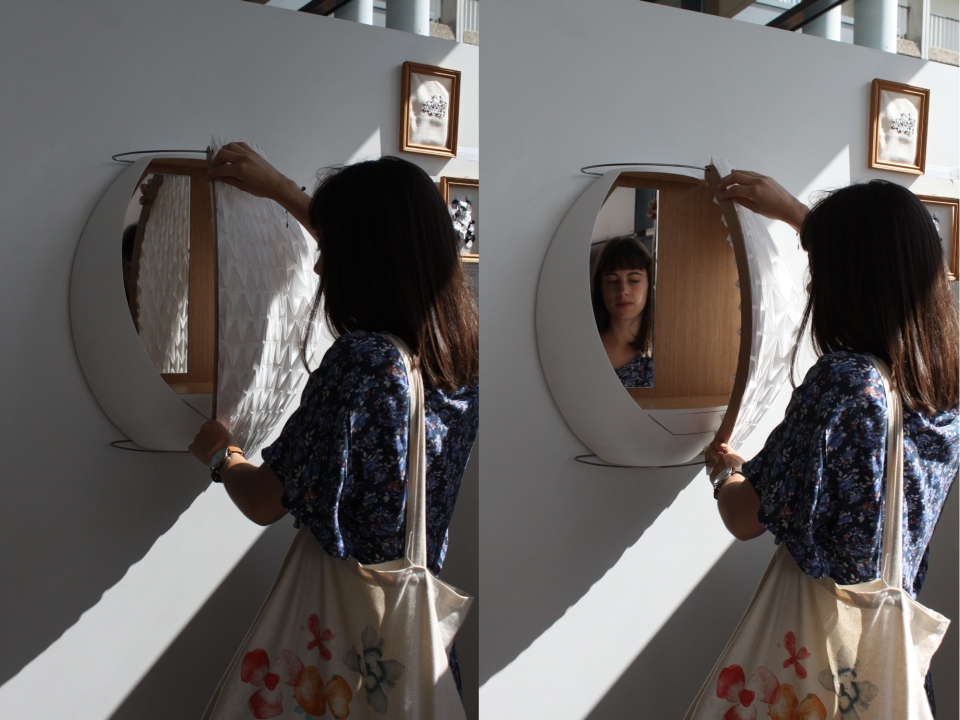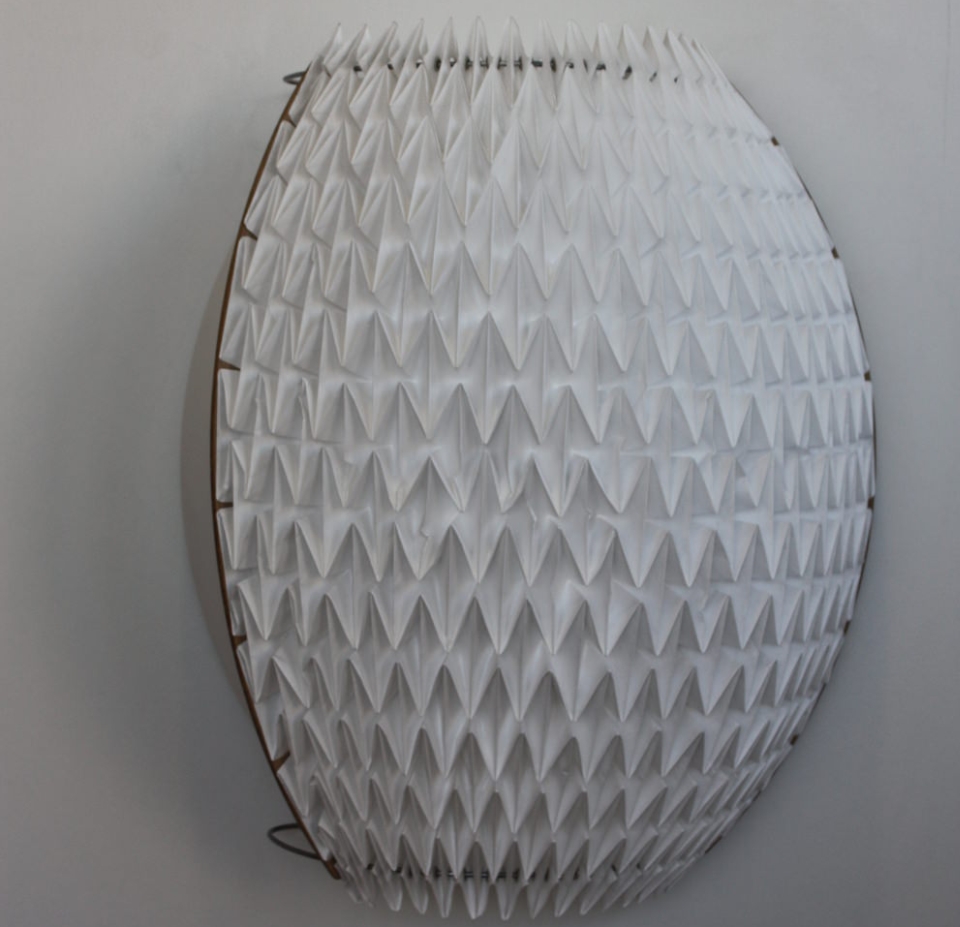 Via: EspritDesign