This floating house will be Czech Republic's first 3D-printed house that will go up next month. Dubbed Prvok od Burinky Home, this floating house can be constructed seven times faster using 3D printing technology and at half the price of building a brick house. Claimed to be built within 48 hours, this floating home will feature three rooms and a 463-square-foot floor area.
It will be built layer-by-layer through a robot arm reclaimed from the automotive industry. This arm can deposit specially created concrete with plasticizers, nano-polypropylene fibers, and setting accelerators at a rate of around 15cm per second. The walls of this home will be printed with both inner and outer layers. Plus, the middle section of the walls will be filled with an insulating material.
A demonstration video, given below, gives us a glimpse of how this 3D printed home will be built on a floating pontoon along with a wooden deck around it. The interior features small living space for two comprising a bedroom, a bathroom, and a living room/kitchen.
Also Read: Self-Sufficient 3D Printed House Available for Pre-Order
The entire floating abode will be integrated with the requisite eco-tech: green roof, recirculating shower, and reservoirs for utility, drinking, and sewage water. With all these green credentials, this structure will create around 20 percent less CO2 compared to conventional brick buildings. Plus, it will also reduce a lot of demolition waste.
Without further ado, check out the following video in which architect Michal Trpak demonstrates this 3D printed floating home.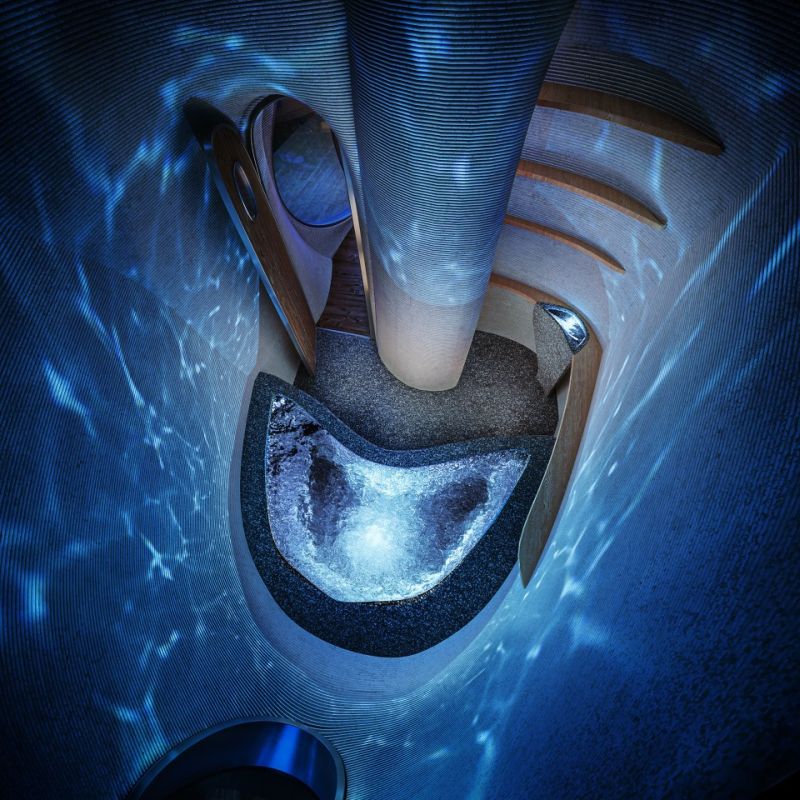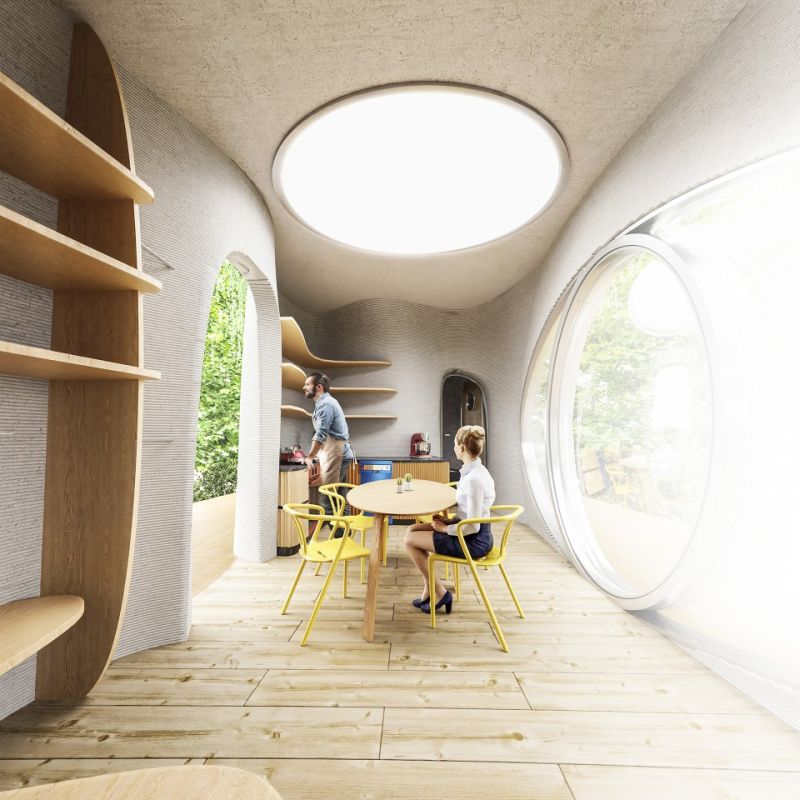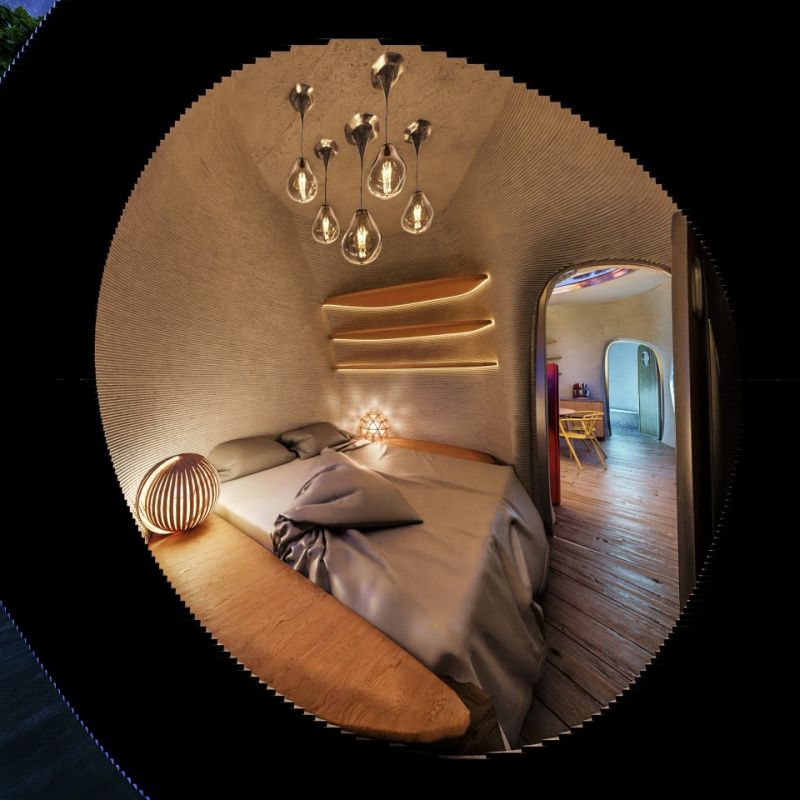 Via: Designboom