Vacuum cleaners have been a part of every home for over a decade now. These dirt-sucking monsters clean your dwelling in just a few minutes. But, have you ever thought of the amount of electricity they consume to give you a sparkling, dirt-free house? Your home friendly vacuum cleaners aren't very environment friendly. So, why not replace them with the eco-friendly ones. Here we have listed five best green vacuum cleaners that help you clean with ease, and reduce environmental impact.
# Cardboard vacuum cleaner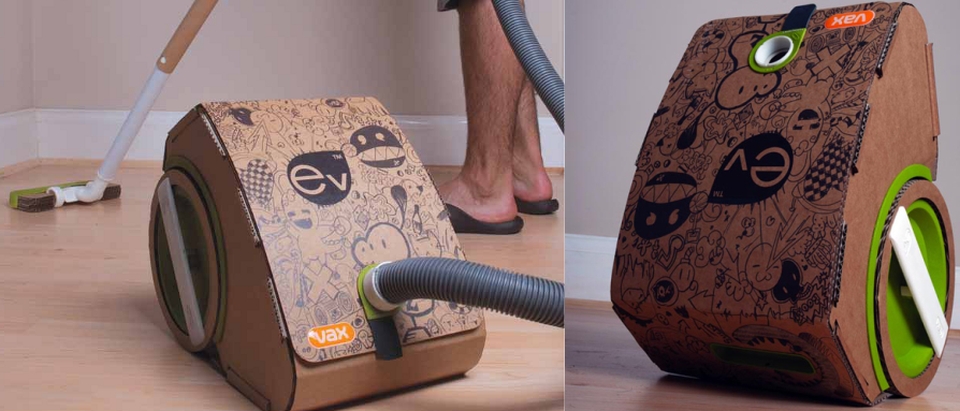 Designed to provide high performance with sustainability, Vax ev helps you keep your house clean without worrying about the environment. UK's bestselling floorcare brand Vax has brought Loughborough University student, Jake Tyler's design to life in order to let you do the cleaning in an eco-friendly manner. This revolutionary vacuum cleaner is made using recycled plastic with corrugated cardboard panels forming the body. Just in case you end up damaging the cardboard panels; it can easily be replaced without burning a hole in your pocket.
# Vacs From the Sea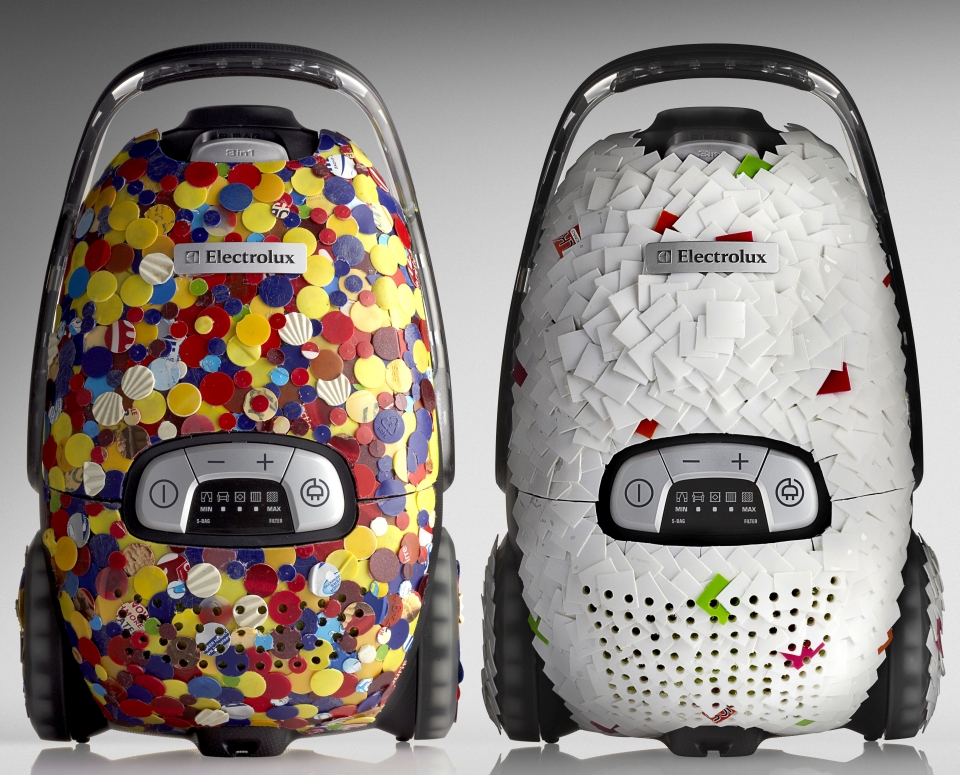 Coming from the house of Electrolux, the 'Vacs From the Sea' is company's initiative to raise awareness about the dreadful plastic in our oceans. For this green initiative, the home appliance manufacturer sent out teams to five oceans around the world to collect plastic and do its bit for the environment. The waste plastic polluting the oceans was shaped into a limited edition series of vacuum cleaners that not just work efficiently but flaunts great looks too.
# Gtech AirRam vacuum cleaner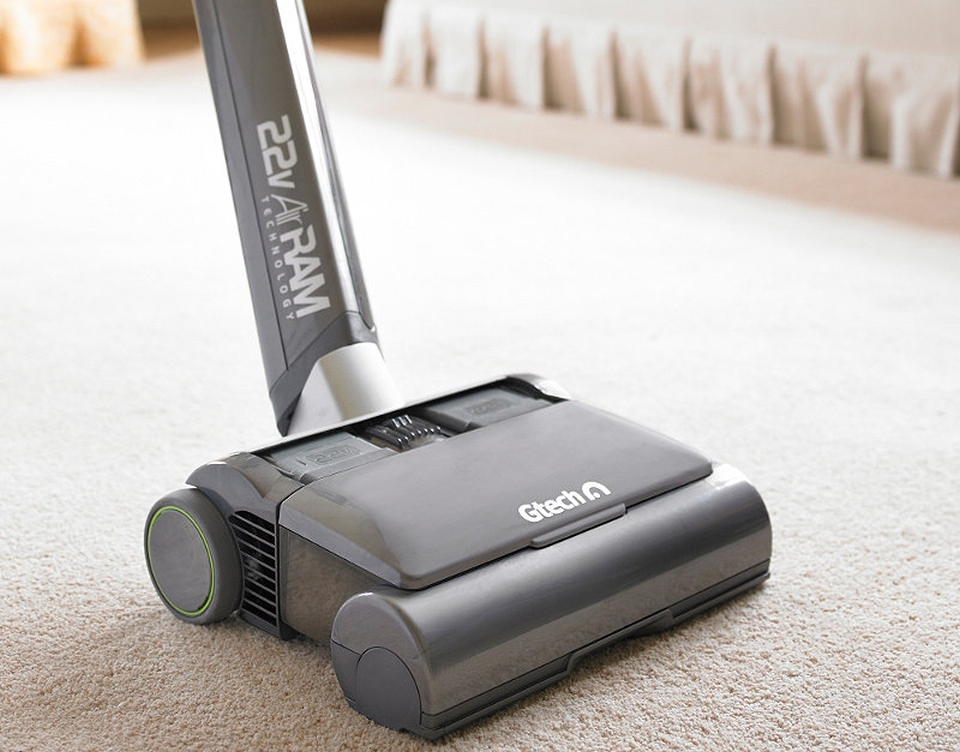 If vacuum cleaner's tangling cord, heavy weight and dust clouds have been your worry, then this revolutionary vacuum cleaner is something you will fall in love with. The Gtech AirRam is a high-performance, light-weight cordless vacuum cleaner that comes loaded with a unique compression technology which helps save energy. This technology helps in collecting dust in compact bales which you can easily toss into the bin. Adding to the green credentials is the fact that the vacuum cleaner is powered by professional-grade Li-ion battery. It seems like the future of vacuuming is here!
# IMETEC ECO E1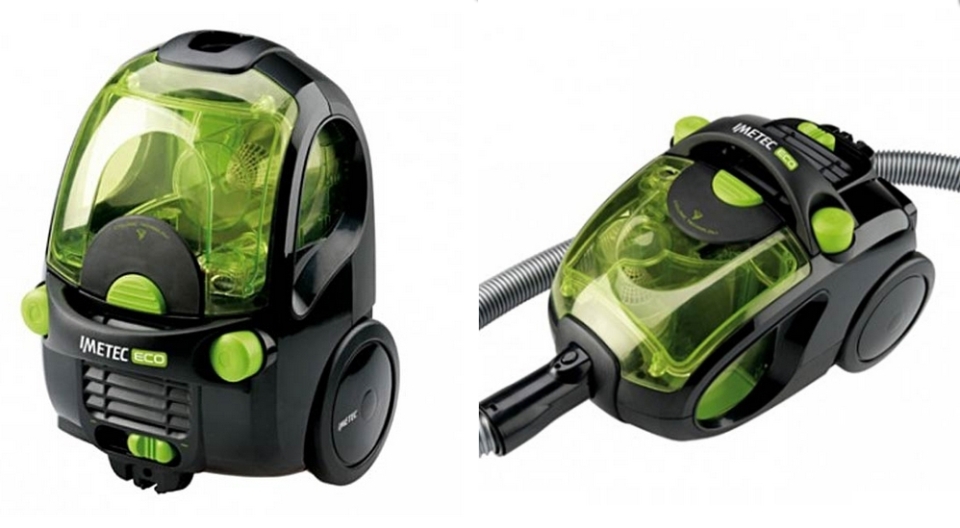 We struggle everyday to keep our dwelling clean, but in this effort we very conveniently forget the harm we do to the environment each day. To give some relief to Mother Nature, here we have IMETEC ECO E1 – an eco friendly vacuum cleaner that consumes 50% less energy in comparison to conventionally ones. With its natural bristles parquet brush, the vacuum cleaner creates a 'vacuum' mini cyclone. It is this system that allows the cleaner to suck in dirt quickly and easily while saving energy.
# Miele Hybrid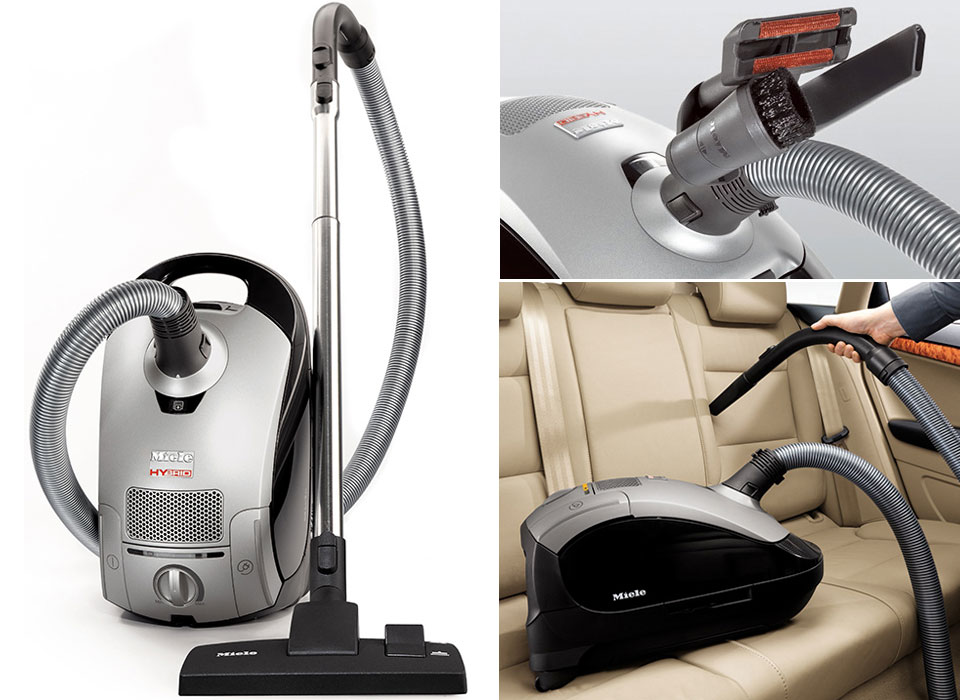 Dubbed as Miele Hybrid, this high performance vacuum cleaner is easy on the environment. It gets its power from its lightweight and powerful lithium-ion batteries, giving you a convenient cord-free cleaning experience. The batteries have enough juice to keep the 1,800 watt motor powered for good 20 minutes. In order to avoid overheating, the motor automatically stops functioning at a particular temperature and restarts only after it has cooled down. When the batteries run out of power you can easily charge them using the power cord for 3 hours. So, bid good bye to those power consuming dirt-sucking monsters forever and bring home the new Miele Hybrid and do your bit for the environment.