Daybeds are a cross between couch, chaise lounge and a bed. Courtesy the lounging and reclining comfort offered by daybeds both indoors and outdoors, these definitely deserve to be part of your home/patio décor. Generally made out of wood and metal, daybeds are also made from recycled materials. For all environmentally conscious homeowners, we have compiled a list of five most excitingly green and comfortable daybeds. 
# Abalon Nesting Pod Outdoor daybed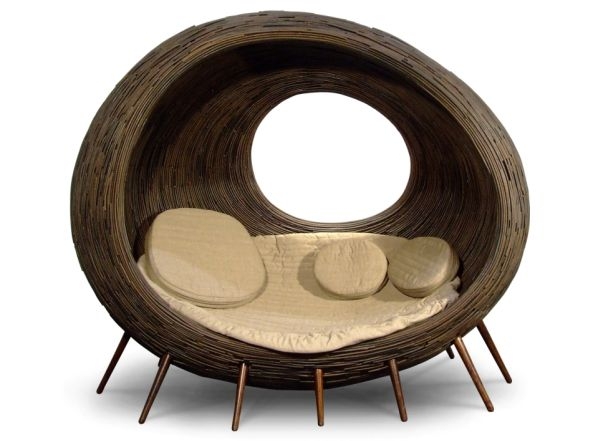 Taking relaxation and comfort to completely new level is the Abalon Nesting Pod Outdoor patio daybed. This stylish daybed is a perfect for those quick daytime power naps. This comfy shelter is fashioned completely out of recyclable materials. It has a naturally rust proof aluminum frame that holds in it realistic polyethylene all-weather rattan weave. Offering comfort are its soft oversized satin cushions that come with Sunbrella material, making them ideal for outdoor use. Measuring some 78.75″ wide, 37″ deep and 65″ high, this green daybed comfortably seats two. So, get ready to share some cozy moments in the privacy of the super stylish Abalon Nesting daybed.
Price: $9,360
# Anastasia Daybed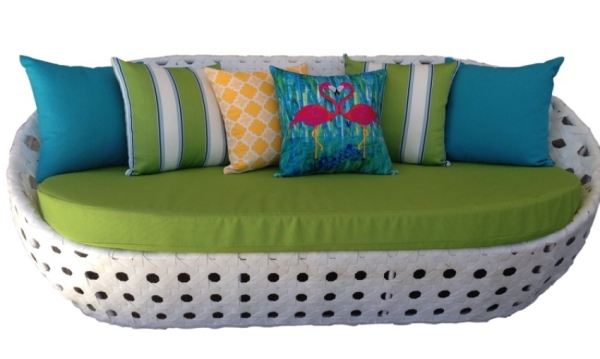 Flaunting contemporary design, elegance and sustainability, the Anastasia Daybed will add style to both your interiors and outdoors. This stunning daybed is fabricated using eco friendly synthetic rattan, environmentally friendly cushions and powder coated aluminum frame. Outside the powder coated rust proof aluminum frame, we have the hand-woven all-weather polyethylene wicker that gives Anastasia Daybed its stylish design.  The cushion is made using Sunbrella material which is waterproof. To give you that extra comfort, this amazing daybed comes with 7 pillows.
Price: $1,919
# The Tonecoon daybed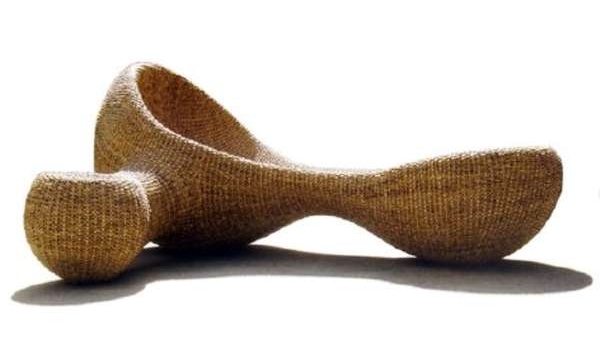 You're sure to drool over its inviting curves and voluptuous sculptural form. This hand-crafted beauty here is a great work of art by PIE (Project Import Export). Dubbed the Tonecoon, this daybed is fabricated using durable rattan frame, which is covered with a lacquered skin of woven water hyacinth. It is a pleasure to see how this daybed is hand-crafted using rapidly-renewable specie of plant. It's great to see green going chic!
Price: $4,400
# The FAZ daybed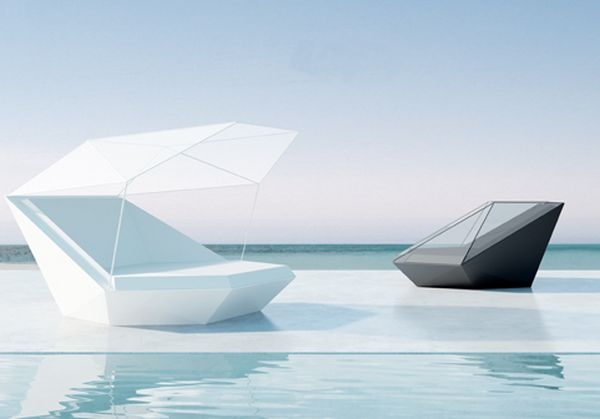 Manufactured by Spanish company VONDOM, the FAZ daybed is a perfect combination of style and comfort. This elegant daybed is made from 100% recyclable material and sports original and mineral forms. Measuring 1800 mm wide, 1400 mm high and about 1400 mm deep, the FAZ daybed is ideal for both indoors and outdoors. Designer Ramón Estev has designed the FAZ daybed with an idea to create a perfect bed for relaxing, sunbathing and enjoying in the open air. To save you from harmful sunrays, the daybed comes with a customizable sunshade.
Price: €4,760 (approx. $6,450)
# The Saboo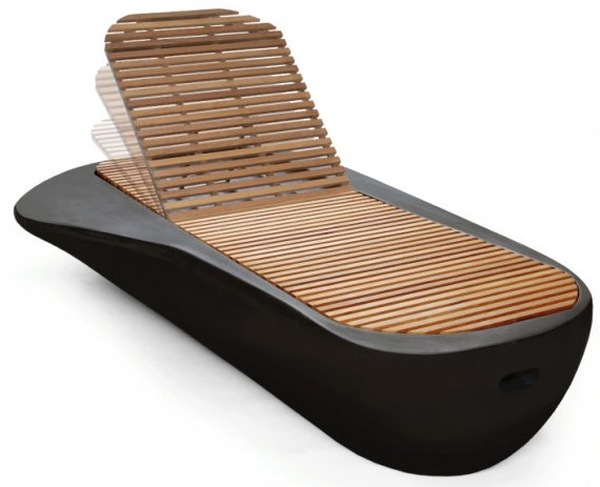 Give a new lease of life to your garden with MOBAN's new stylish daybed lounger. Dubbed the Saboo, this daybed is that one perfect bed that lets you relax in the lap of nature. It flaunts a stainless steel frame that gives shape to the recycled polypropylene. The center fashioned from teak makes for a comfortable place, to sit and relax. You can easily convert it into a sleeping space, thanks to the adjustable back. So, sit back and relax with your loved ones in this spectacular, contemporary and innovatively designed daybed.
Price: Available on request