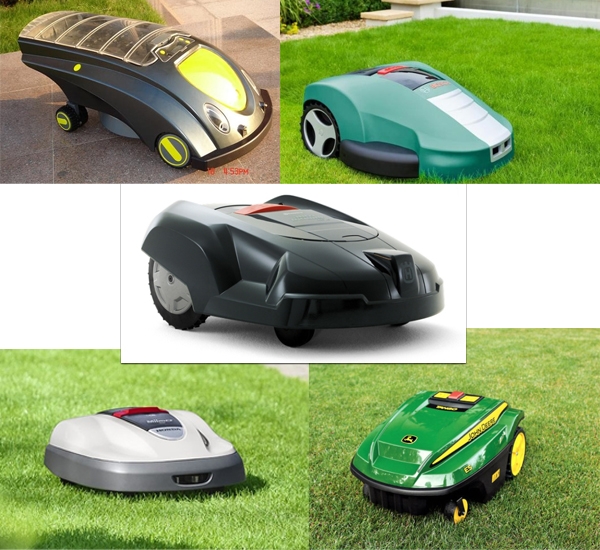 There's nothing better than enjoying the morning sun while sipping your favorite coffee in the lush green garden. But, maintaining an alluring and healthy lawn is a task in itself. If you have ever spent a morning mowing your lawn, you would know exactly what I mean. Mowing a lawn is not just a strenuous job, but the filthy emissions coming out from the monstrous mowers are harmful for you and your environment.
So, why not switch to lawn mowers that help you keep your lawns in good shape without any input from you. Confused? Yes, it's possible with the innovative robotic lawn mowers that will not just save you from extra effort but also saves Mother Nature. Here are 5 best green lawn mowers to keep your lawns in shape the eco-friendly way. Take a look. 
# Honda Miimo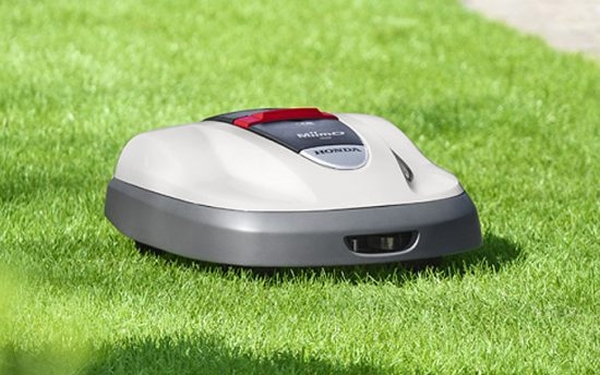 Now you don't need to spend hours in the sun mowing your lawn. The Honda Miimo robotic lawn mower cuts grass for you while you relax. All you need to do is set it up once and relax, Miimo does the rest for you. Cutting in random patter, this robotic mower cuts 2-3mm of grass at a time and also reduces growth of moss and weed. Its intelligent combination of controls, timers and real-time sensory feedback gives it directions about where to mow. To give you accuracy and high performance, there is a boundary wire that is installed underground or in the grass around the garden's boundaries. This wire sends electric signals to the mower, detecting which, it stays within the lawn. In order to give your lawn a natural fertilizer, this mower inserts the grass cuttings into the lawn root system where it can easily decompose. Adding to its green credentials is the fact that it is powered by lithium-ion battery. Once the battery begins to die out, the mower detects it and automatically returns to its docking station.
# Husqvarna's Automower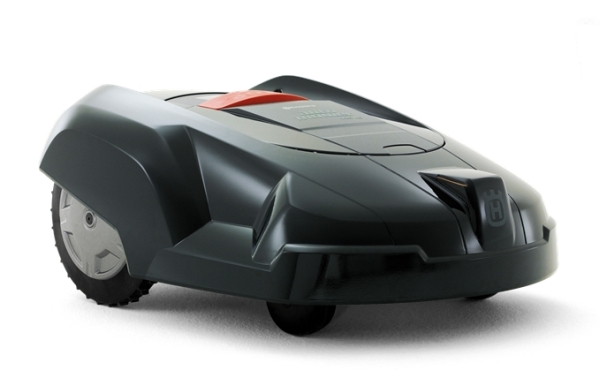 It will not be wrong if we say the Husqvarna's Automower is one of the greenest and smartest lawn movers we have come across till date. Weighing less than 20lbs, the Automower is a solar-powered, zero-emission, less noisy robotic lawn mower that cuts grass frequently and finely. You need to install an underground or low laying wire along the boundaries of the lawn to allow the mower mow within your garden. The solar panels give Automower enough juice to mow a quarter of an acre in 10 hours. When this robotic mower runs out of power it automatically moves towards its charging station.
# The RBZG001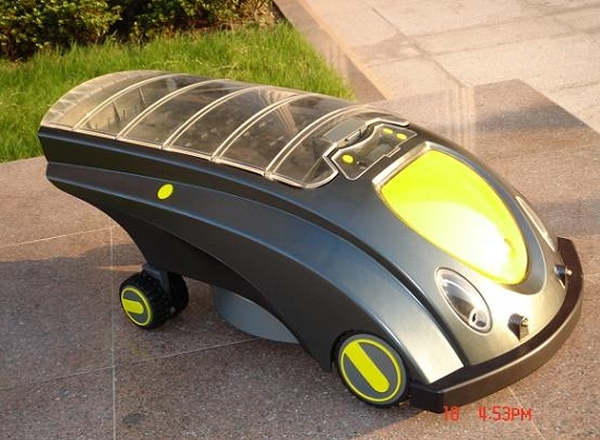 The RBZG001 is solar powered robotic lawn mower that keeps your lawn green and healthy in an eco-friendly manner. Amalgamating solar energy and network technology, this innovative mower not just cuts grass but also identifies route automatically, avoids obstacles and climbs slopes and doesn't slide down. It also collects all the waste grass that it cuts and throws it at a planned location. Giving it a greener touch are its solar panels that convert solar energy into electricity, allowing the robotic lawn mower to mow efficiently.
# Tango E5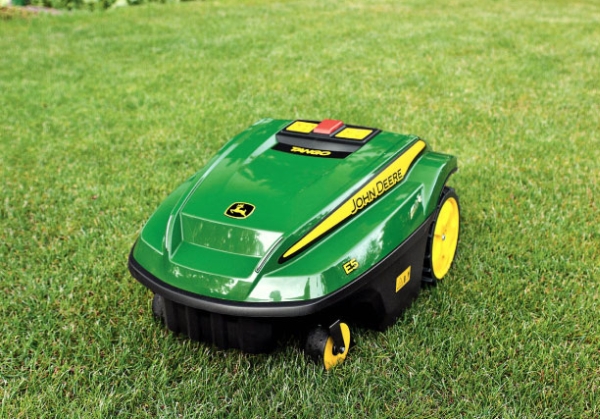 Coming from the house of John Deere, the Tango E5 is a robotic lawn mower that is capable of mowing an area of up to about 19,300 square feet. This innovative electric battery-powered lawn mower trims grass within its boundaries, thanks to pre-installed wires. It's really interesting to see that the Tango E5 is programmed to avoid predetermined areas such as flowerbeds, keeping your precious flowers as beautiful as ever. When the mower runs out of power, it automatically moves back to the charging station to get its battery recharged. Like every good thing comes with its share of cons, so does the Tango E5. It does not come equipped with a bag to collect the clippings.
# The Bosch Indego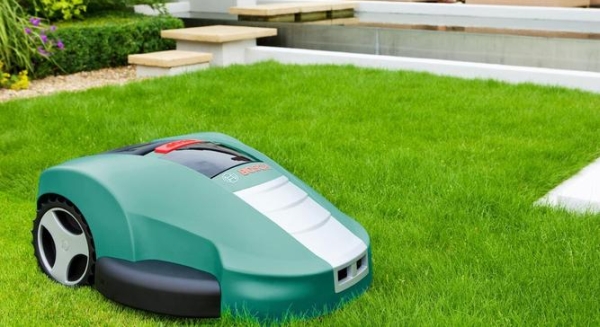 The Bosch Indego is a robotic lawnmower that comes with 'Logicut' technology to give you a perfectly mowed lawn. It is an autonomous robotic lawnmower that needs to be set just once by installing a wire either below the ground or over the ground along the boundaries of the lawn to allow the mower to mow within your lawn. With the help of its intelligent navigation system, this robotic mower automatically measures your garden, calculates the shortest possible route and then mows in orderly parallel lines. This battery powered mower is capable of mowing 20 minutes per charge. Once the battery runs out of power, the Indego automatically moves back to its docking station for 90 minutes to get its battery recharged.