To attract more customers and to leave a mark in customers mind, many food chains are selling oddly colored burgers that not only make them talk of the town, but bizarre enough to snitch your appetite. Brands like Burger King, KFC and McDonald's in the past few months have unveiled many oddly colored burgers that have stormed social media with both positive and negative reviews. Proving to be intriguing fast food trend, there are no side effects to these oddly colored burgers.
Here are some of the grossest and oddly colored burgers, which have spooked many around the world.
Aka Samurai Burger (Red Burger Bun)
Burger King Japan's Aka Samurai burger available in two variants, Beef and Chicken is made using red cheese and red buns. Red buns made using tomato powder. It is an angry burger added with red haute sauce made from miso and hot pepper.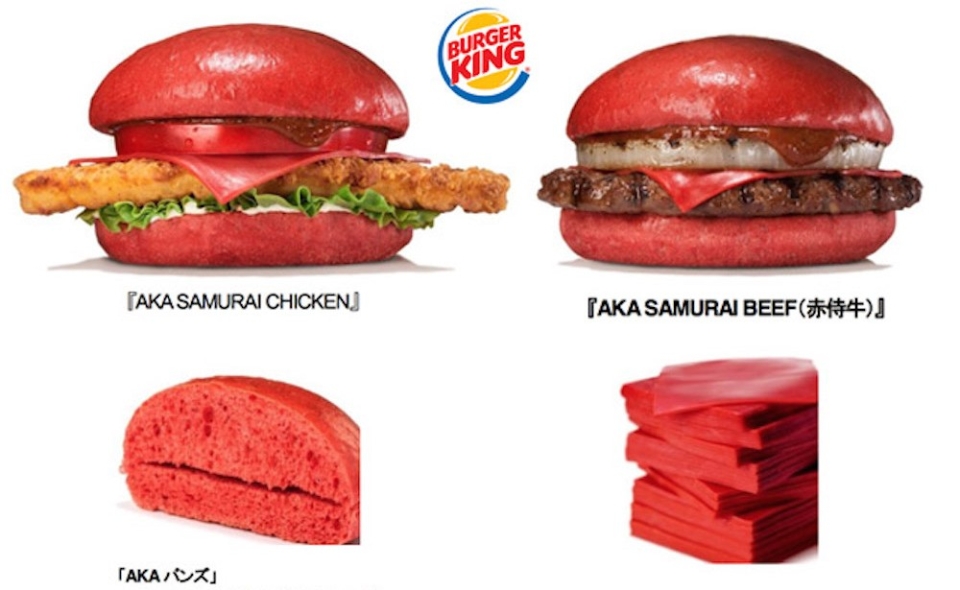 National Burger (Green Burger Bun)
Burger King Saudi Arabia to celebrate Saudi Arabia 83rd Anniversary created National Burger that has a green burger bun. Burger in the color of Saudi Arabia Flag was first offered to customers on national day i.e. September 23.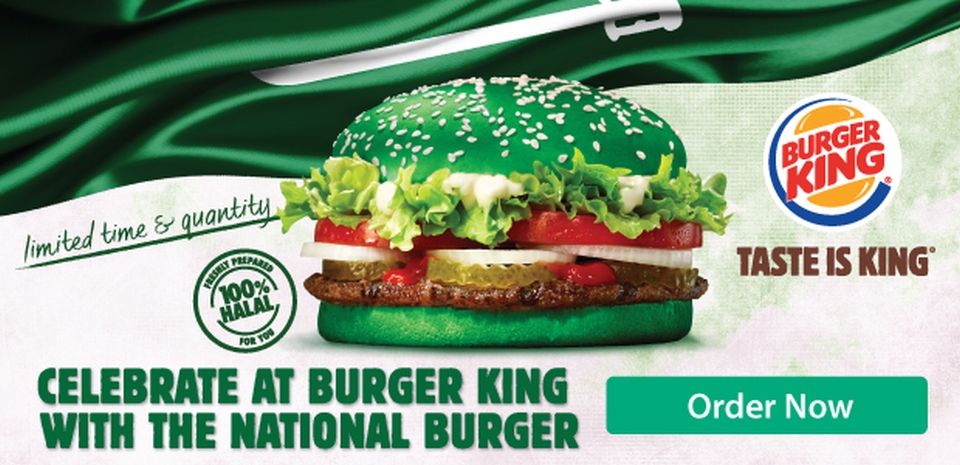 Modern China Burger (Gray Burger Bun)
McDonald's China in an attempt to revive its image is offering a gray color bun burger entitled Modern China Burger. The limited edition burger is made from fluffy mantou-steamed bread comes with two pork patties, bacon, salad and a handful of spicy Sichuan ketchup. Available until November 3rd, the burger has created storm on online media with people posting mixed reviews.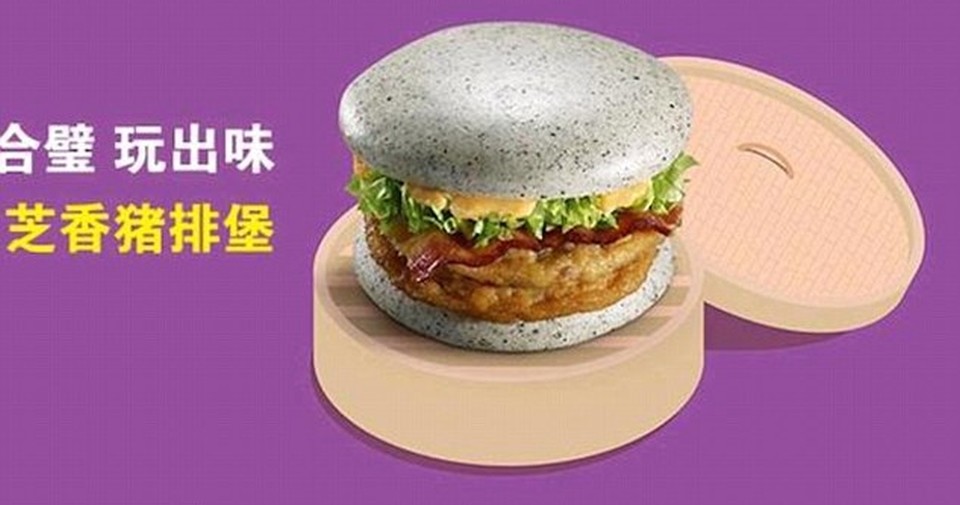 HA.1.OWEEN WHOPPER (Black Burger Bun)
Burger King USA, in order to celebrate Halloween, is introducing creepy black burgers that include steak sauce between two black buns. Unlike Japanese version, which contains black cheese and squid ink, it is filled with American cheese slices, pickles, A1 steak, onion, tomatoes, lettuce and mayonnaise. This is first time Burger King is bringing colored burgers in USA.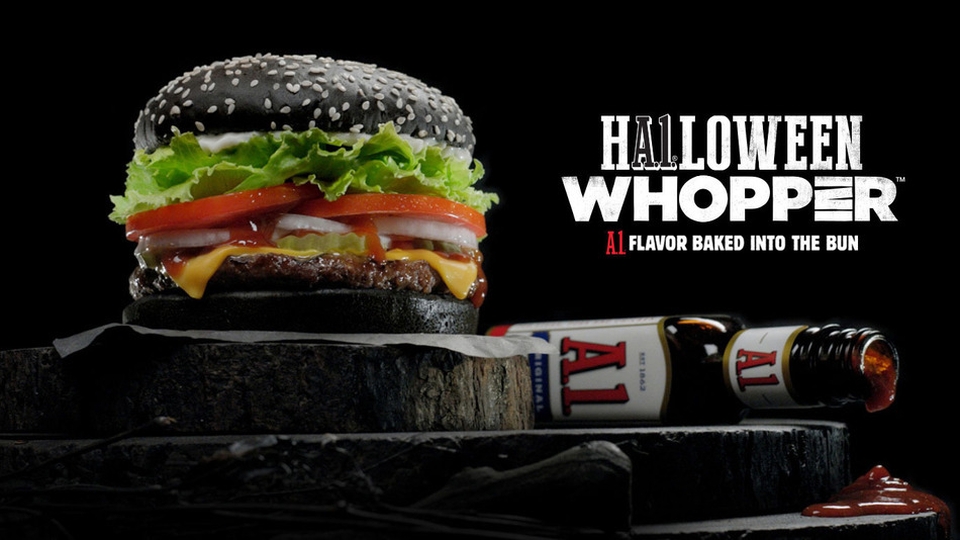 Rose chicken leg burger (Pink Burger Bun)
KFC China also introduced their Rose chicken leg burger that comes with a pink burger bun. Hamburger filled with roast chicken, cheese, mayonnaise, tomato and lettuce is launched along with the Black Diamond bacon spicy chicken leg burger, which has black buns.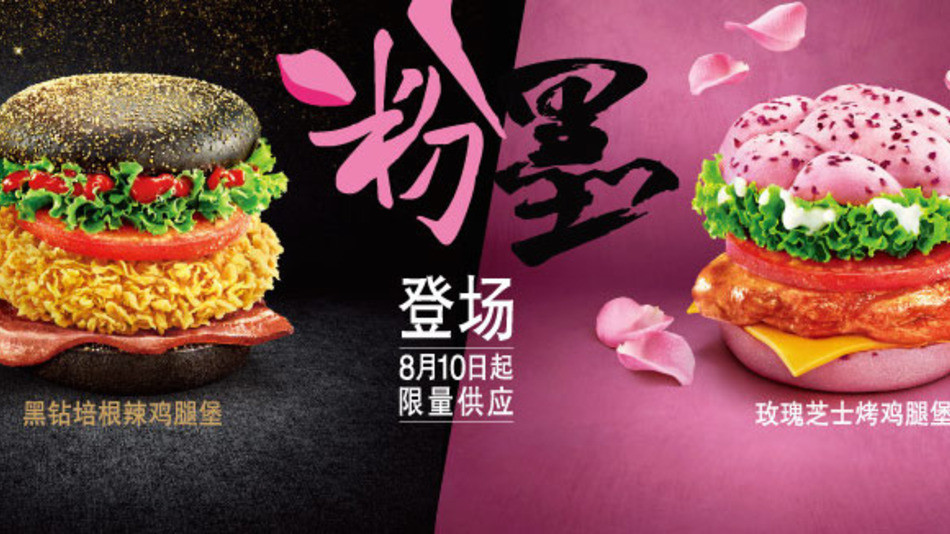 All these colored burgers have so far received mixed reaction from the larger audiences, but the reactions suggest we still enjoy traditional burgers more. These marketing strategies have only left people baffled and confused whether they want to try it again or not.