Finding Pagoda in Japan is not rare, in fact five-floor pagodas in Tokyo, Kyoto, and Hiroshima Prefecture are popular sightseeing spots. Now you can even bring home a piece of ancient Japanese architecture in form of pagoda-shaped dinnerware.
Created by manufacturer Koto, Goju Kyoto Pagoda Dinnerware set, or Hasami-yaki ceramic set is completely handmade and will be an idyllic addition into the homes of those who admire wondrous architecture of Japanese temples.
On disassembling these overturned eaves can serve as as trays, and the walls of each floor as box-shaped bowls. On the other hand, the uppermost roof can function as a tapered container. Not only that, but the ringed spire at the top of the structure are meant for resting your chopsticks.
The handmade dinnerware set is built out of Hasami-yaki pottery in Japan. Therefore, size and design of each item may vary slightly, which makes each piece totally one-of-a-kind. This dinnerware is microwave-friendly and machine washable, so you don't have to worry about breakage while cleaning.
It comes in a paulownia wood box packaging, along with a bilingual Japanese/English explanatory leaflet that's printed on washi paper. You can purchase this Japanese culture-inspired dinnerware for $485 on Japan Trend Shop. It will be an ultimate addition into your kitchen, or you can also give this unique dinnerware set to your loved ones.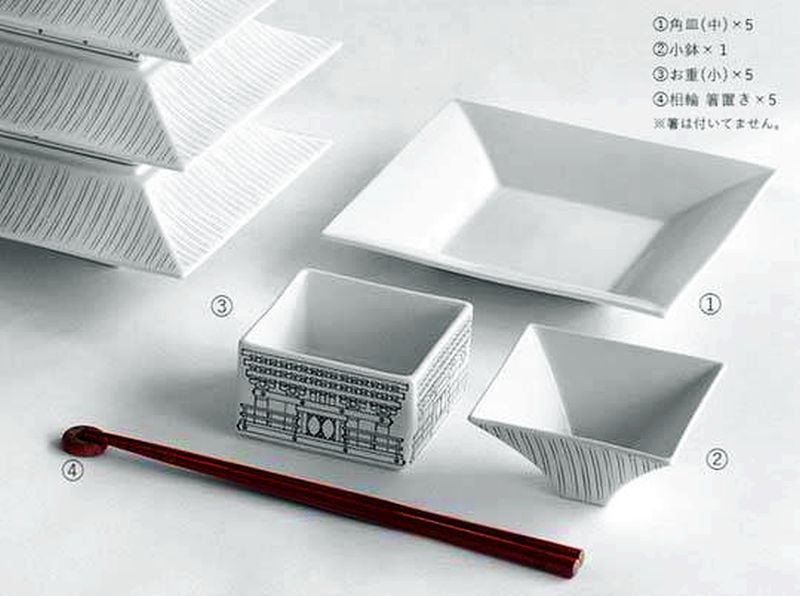 Via: GadgetsIn