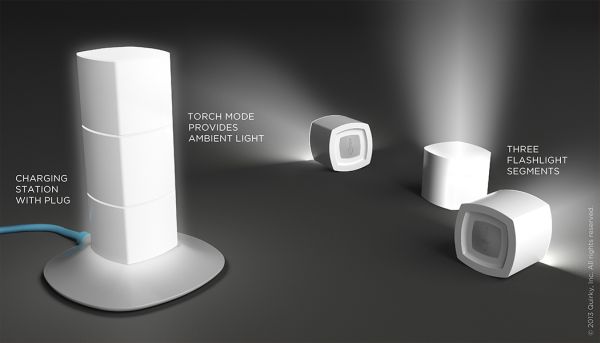 It may seem odd, but the design evolution of flashlights has remained stagnant over the years, with the same occurrences of so-called 'convenient features'. However, designer Julio Del Castillo (who is also a mechanic from New York) has looked forth to change the game by contriving the 'Flashlets'. Comprising of a minimalist white, tubular form with an extended support base, the Flashlets has three different practical applications, all related to lighting our interiors. Firstly, it acts as a conventional lamp you can use for your study desk. Then, it also doubles as the flashlight during emergency power outages. And finally, and most importantly, the Flashlets can be 'split' into three detachable components, each of which basically acts as magnetic mini glow sticks!
This last functionality entails 'precision focus' of light. Being a mechanic himself, the designer does understand the importance of lighting, when we need to do our crucial jobs in the dark – like fixing some appliance or checking you car's carburetor. In that regard, the smaller magnetic mini glow sticks can be easily handled, while they provide a precise direction of high intensity illumination for a particular job.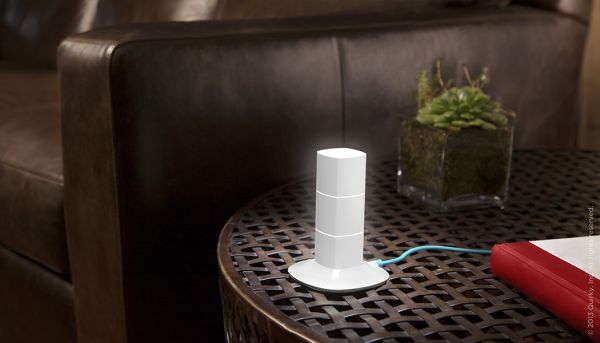 And, since we are talking about usability, each of these individual components comprise of rechargeable batteries. So, whether you want to use Flashlets as a single light source or as precision glow sticks, you can always recharge the contraption with the help of a conventional outlet (with the charging cord connected via the support base).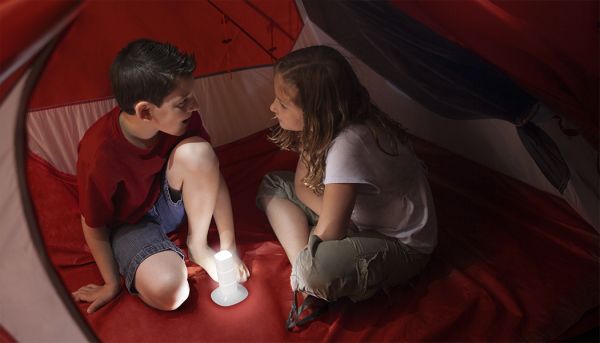 Via: Quirky