Although prohibition times have ended around 80 years ago, but speakeasy bars inspired from the era still exists with great popularity among people. One such bar- Flask is present in Shanghai; the secret bar hides behind vintage Coca-Cola vending machine tucked inside The Press, a sandwich shop.
The architect Alberto Caiola has designed Flask cabaret with interior that effortlessly blends both modern and speakeasy-era elements. Apart from the fusion of designs, bar includes vintage sofas, muted copper-colored lighting and walls covered with 25-litre whiskey bottles. Visitors on walking through the door can view a perfect dark and intimate setting with angular ceilings and low-slung seating, making it a comfortable place to hang out with friends.
Furthermore, the bar tenders at the bar are always there to serve you any order from gin to whiskey. The bar will certainly offer you one-of-a-kind experience within its elegant environment that forms a perfect balance between traditional and contemporary worlds. Have a look at the images given below to find out more about the secret cabaret.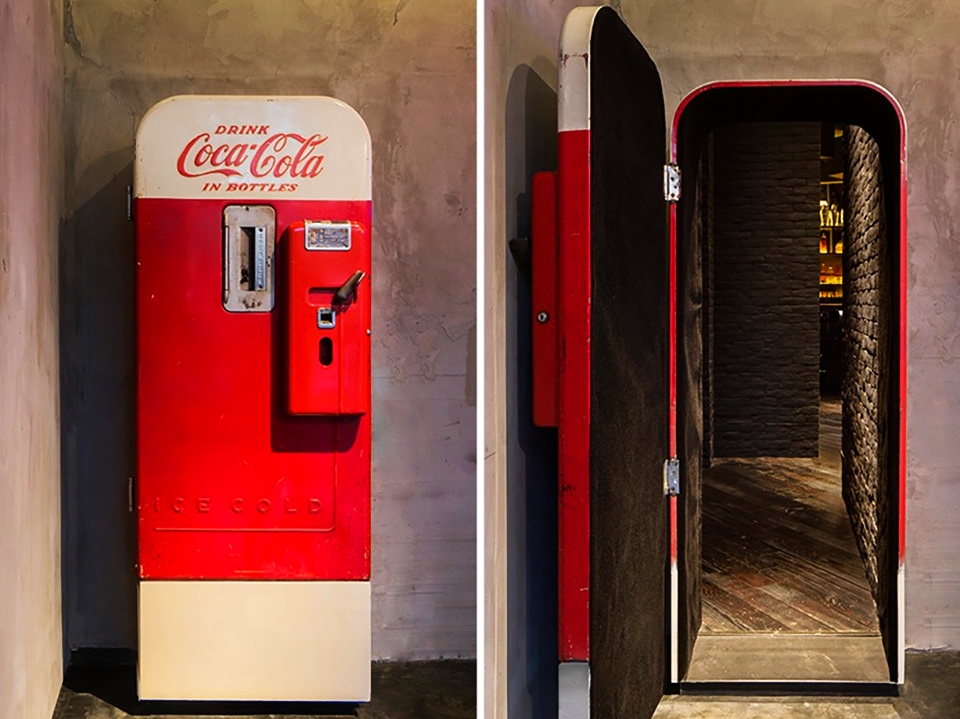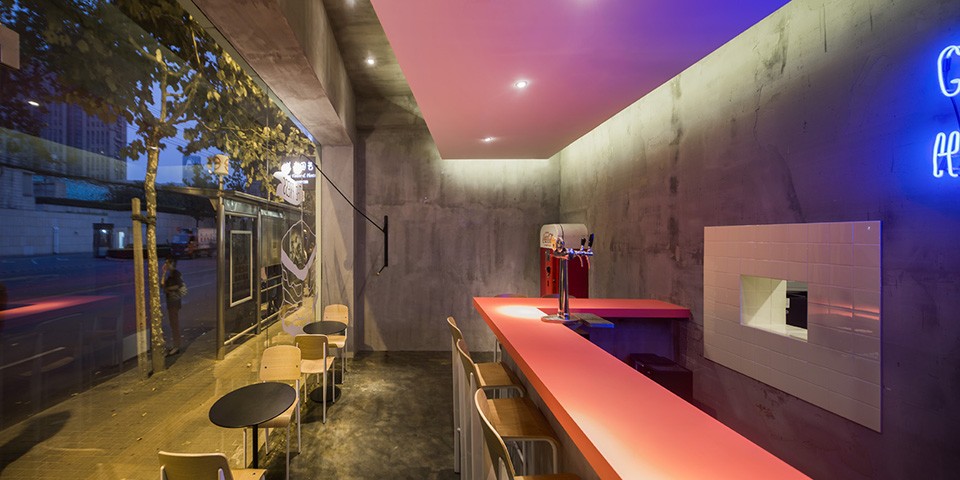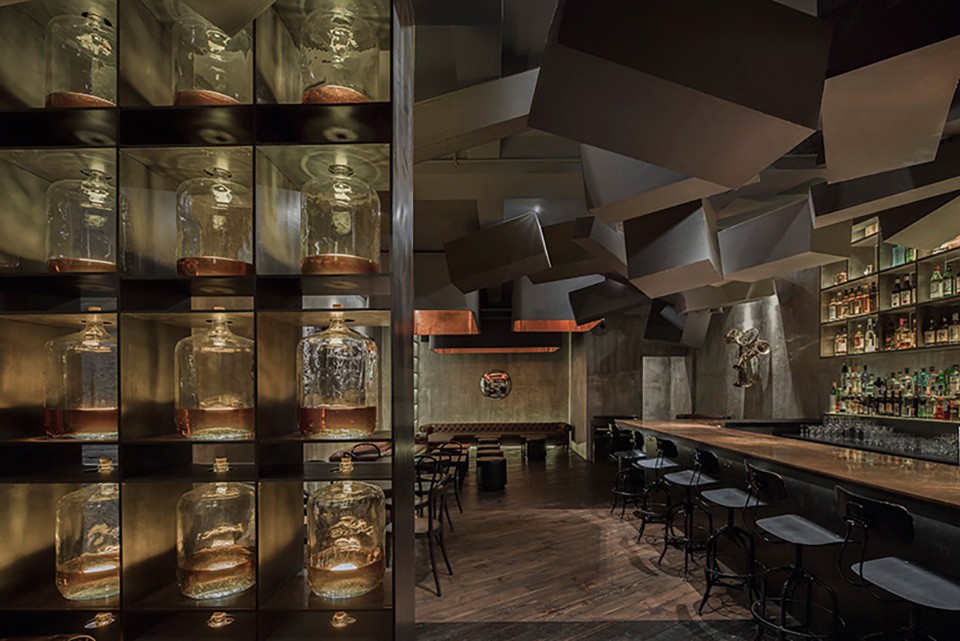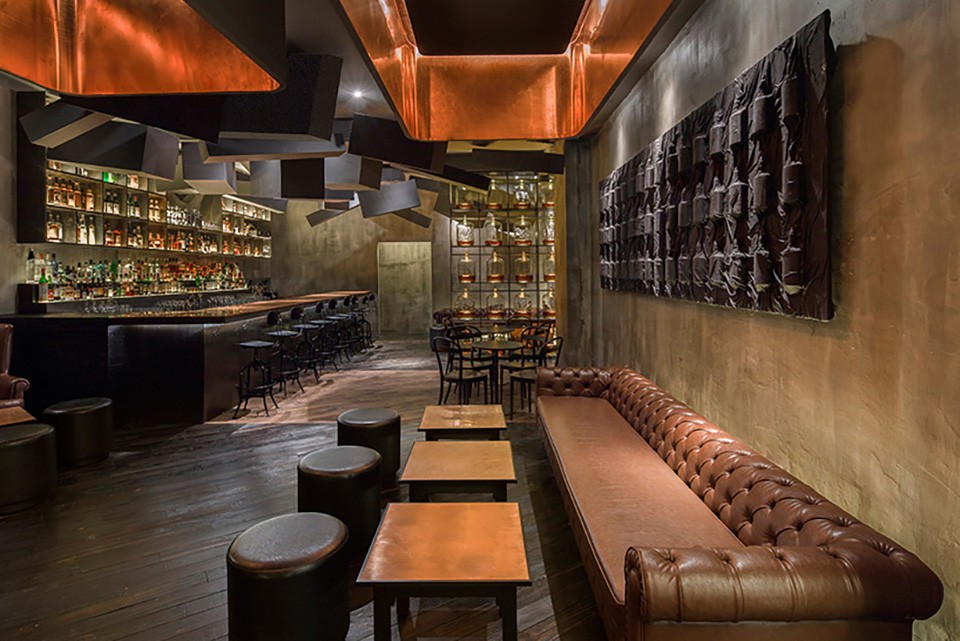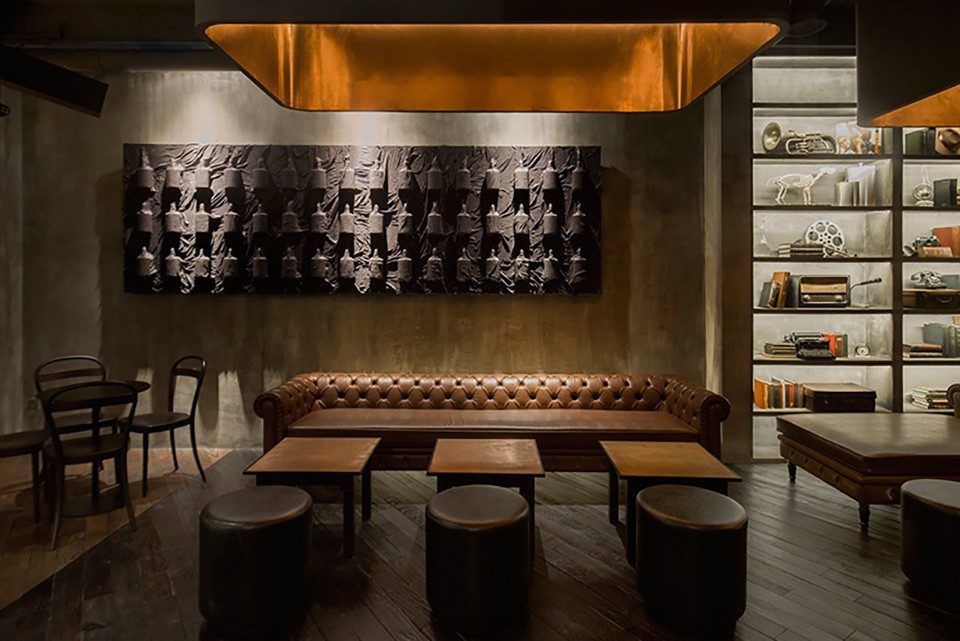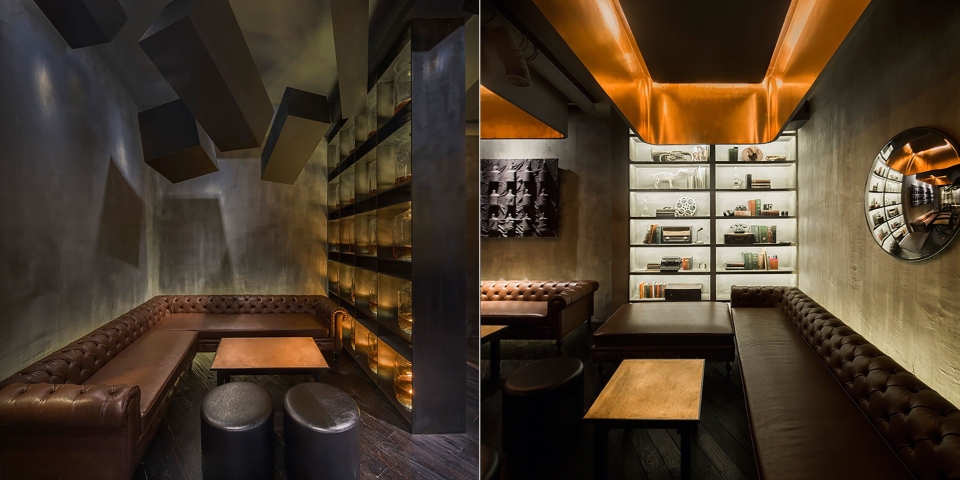 Via: TheCoolist