London-based Practice Architecture has built a low-carbon home, called the Flat House, from hemp in Cambridgeshire, England. Located on Margent Farm, a 53-acre farming facility in rural Cambridgeshire, the Flat House is made from pre-fabricated panels infilled with hemp that was grown on 20-acres of the farm.
The three-bedroom house was designed with the aim of prototyping pre-fabricated sustainable hemp-based construction to be applied to a larger scale of house-construction. The house comprises a series of linked spaces, shifting from a large open single glazed house to a double height yet intimate living space and into two stories of sleeping accommodation.
The paneled front of the house is covered in hemp-fiber tiles that are bound with a sugar-based resin made from agricultural waste. The prefabricated panel is made from hempcrete – a mixture of hemp and lime. The panels were transported back to the farm and the structure shell of Flat House was erected in just two days.
Inside of the house, the hemp panels are left exposed to create warm and neutral-toned textured surfaces throughout the living spaces. The use of several timber elements like the doors, staircase balustrade, and support columns compliments the earthy tones beautifully. The materials regulate the moisture in the air, resisting damp and mold.
Bedrooms and a bathroom are arranged across the ground level of the house, along with a double-height sitting area with a wall of windows that light up the dining area. It is adorned with a variety of wooden furnishings and woven floor coverings.
Also Read: 10 Earth Sheltered Homes Which Promote Sustainable Living
The house is off-grid, with heating and power provided by a biomass boiler and system of solar panels on the roof.
A growing number of architects and designers are experimenting with hempcrete in light of the current climate crisis. It's increasingly being employed as an eco-friendly building material because of its ability to sequester carbon.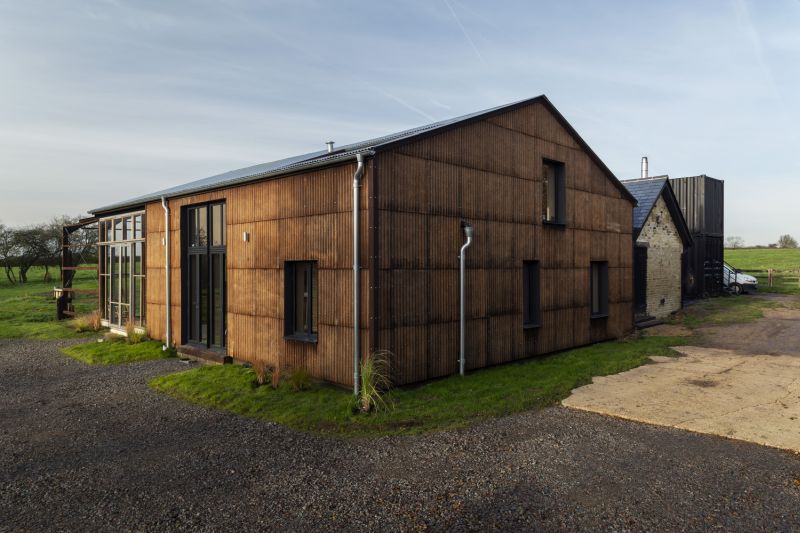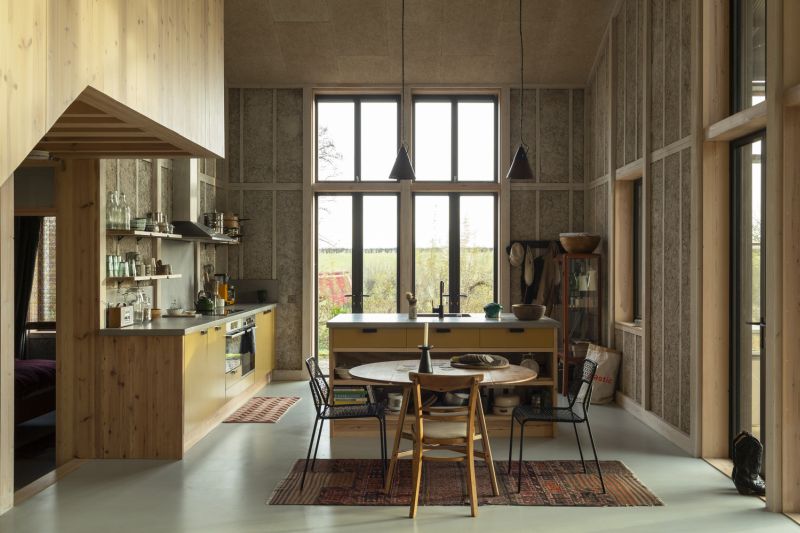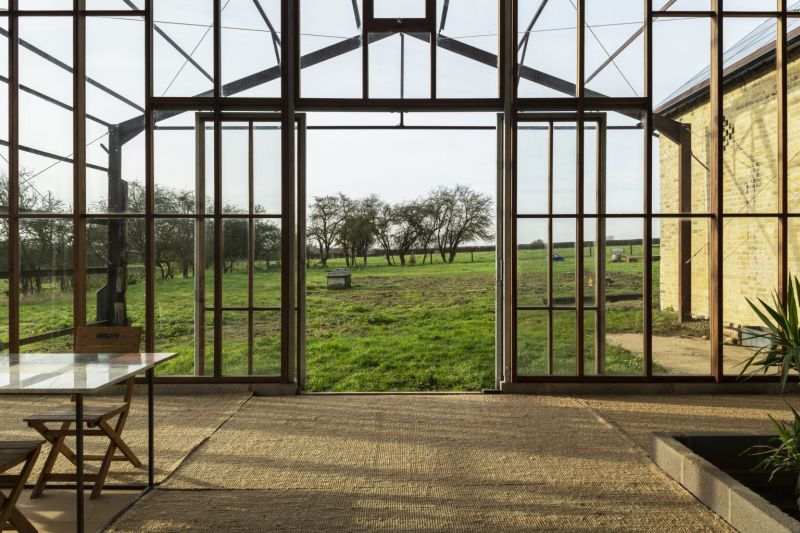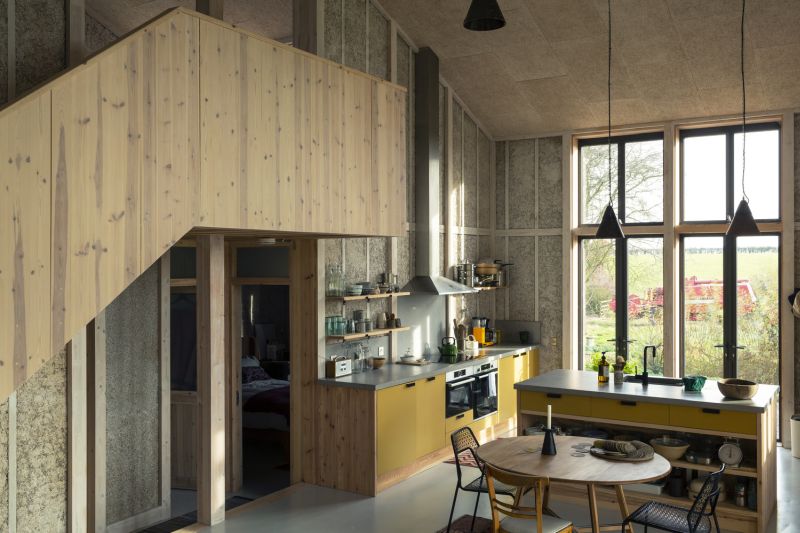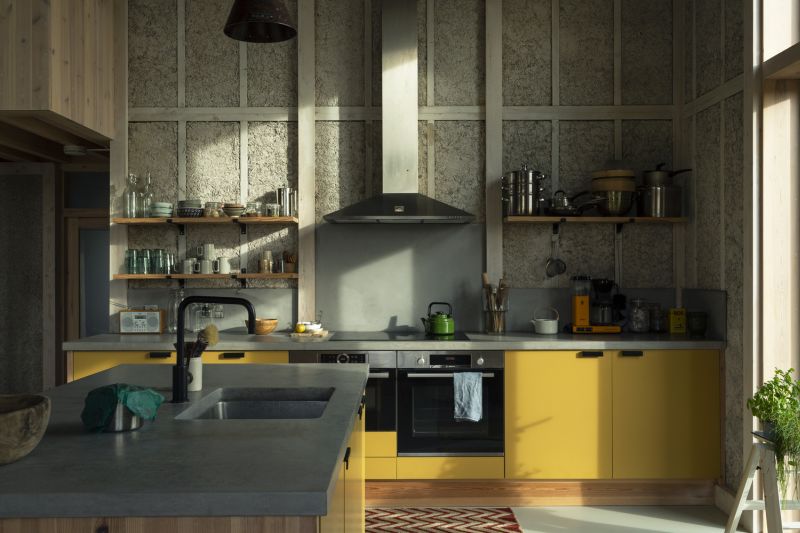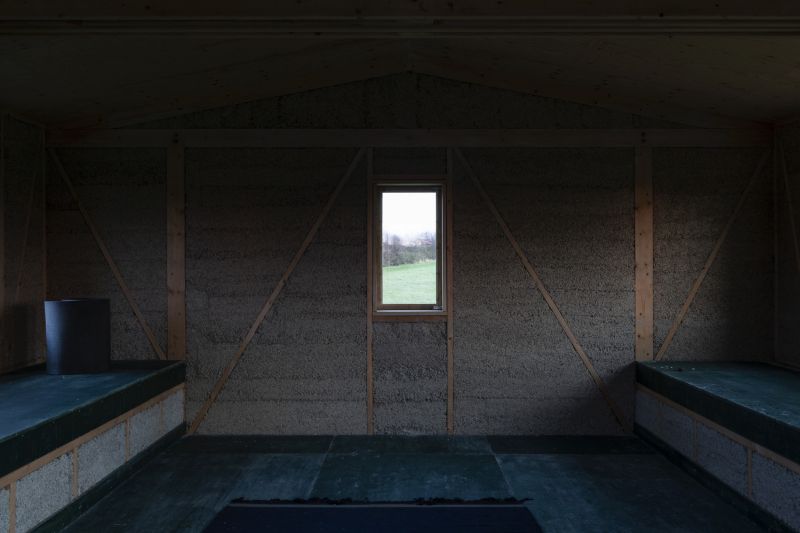 Via: Dezeen