Although a gorgeous sofa set along with an extravagant coffee table is enough for the living room to look, the addition of an elegantly designed chair will certainly enhance the decor of the room. You can find a number of classy and splendid chair designs, however, if you are looking for a unique one for your living room, then you need to consider the Chair Electron, designed by the Konstantin Achkov of Tenom Furniture. This flat-packed chair can be easily assembled like a traditional 3-D puzzle and is sure to grab the attention of your visitors.
 When fully assembled, the X-shaped base appears like a 3D puzzle which makes this simple piece of furniture eye-catching and 18mm beech plywood is cut using a CNC router to construct each part of the Chair Electron. The plywood joints of the chair feature a click pin construction eliminating the use of any glue or screws. The designer has further made use of an orange-colored textile to craft the seat and back of the chair, which is both waterproof and UV-protected. 
It is the first time that the designer experimented to make a puzzle inspired chair with a textile seat and back. When viewed from the side, the symmetrical geometric form appears as the symbol of an electron, and thus, he named this stable seating unit as Chair Electron.
This chair was a part of his Lese series, which also included an easy chair, a stool/table, and a floor lamp. Each of the designs in the collection is characterized by the similar symmetrical concept and was showcased at the One Design Design Week in Bulgaria.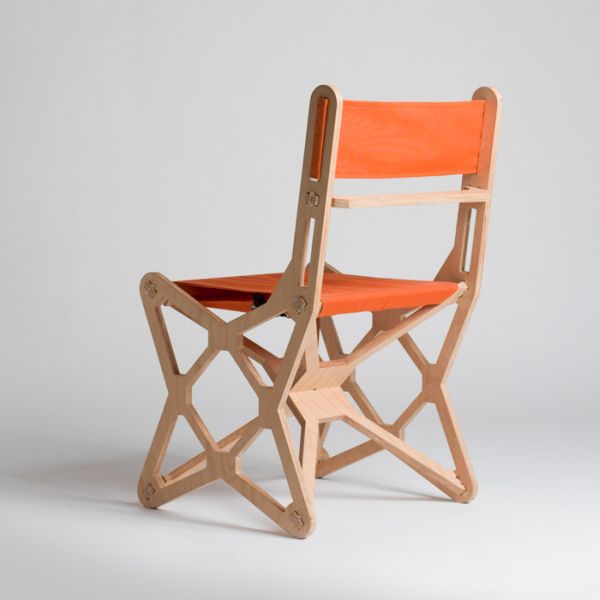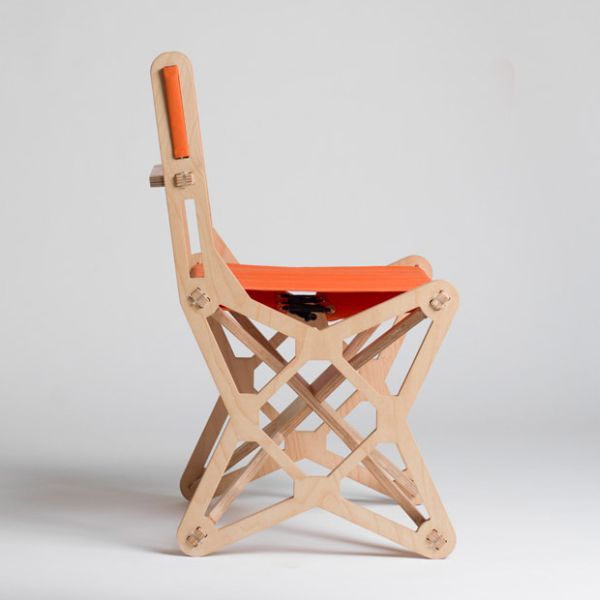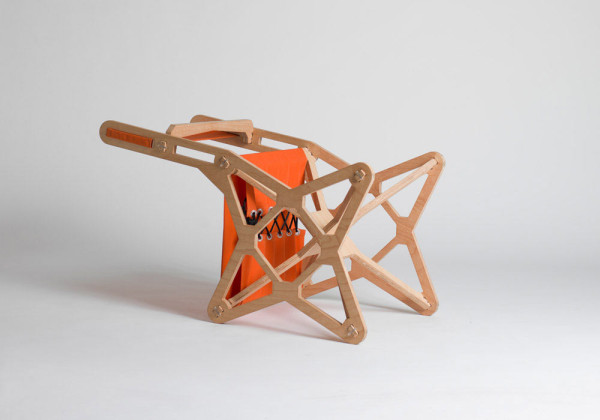 Via: Moco-loco