Purchasing and decorating an eight-foot tall Christmas tree can be a daunting task. However if you still want to enjoy a pine tree decor without any mess, then this chocolate Christmas tree is a perfect alternate. Recently, French chocolate company Alain Ducasse has released this amazing flat-packed holiday tree to add chocolaty flavor to the festive season.
Created by graphic designer Pierre Tachon, this 20-centimetre-tall tree is made up of six dark chocolate discs that gradually decrease in size to form a cone shape- like natural pine tree. Each chocolate disc is further covered in dried fruits and nuts, and also has a hole in the middle, so they can be stacked on a central chocolate rod that back-up as tree trunk.
To complete the look, a piece of chocolate cone is attached on top of the tree. When completely assembled, it appears like a tiered wedding cake with its each level of circular rings garnished in gourmet nuts. Another good thing about this sweet holiday tree is that it comes in a single box, just like any flat-packed furniture.
Each piece of the tree, inclusive of the circular discs and the cone, are place in separate sections so that they don't collapse with each other. Moreover, the shipping-friendly packaging also includes a pair of white gloves for the lucky owner to construct the chocolate Christmas tree, without melting the chocolate.
It is truly an unconventional way to enjoy festivity, whilst maintaining the traditional touch. You can purchase this striking brown and golden chocolate holiday tree from the company's official website for €55 (approx. US $60).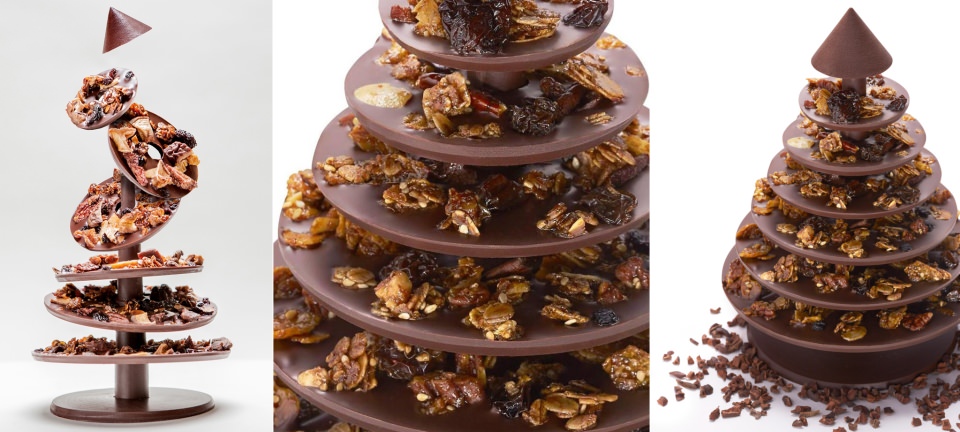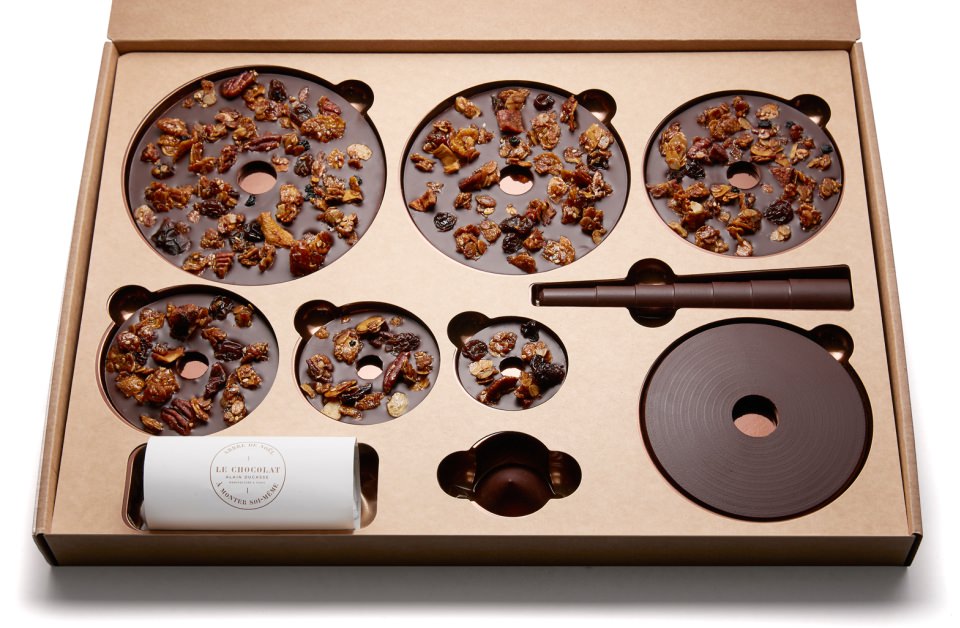 Via: Dezeen