FLATYZ was founded in 2012 by two candle industry veterans – Darius Igaris and Aidas Gilaitis. Hand-painted in Lithuania, Flatyz candles stand out in their minimalism. Unlike other candles, they are unconventionally flat and have a clean, modern look that's well complemented by a steel base.
The twin wicks burn evenly and self-extinguish as they near the bottom, therefore, there's no dripping of wax. Various natural motifs and original drawings are painted on each one of these handmade candles.
The Austrian artist Gustav Klimt had an interest in stating the authenticity of emotions in his work. Therefore it's no wonder that he applied such an approach to his gleaming golden paintings as well, which appear to be twinkling before viewers' eyes. Inspired by Klimt's Golden Phase, a successful and shimmering period characterized by the artist's use of gold leaf, Flatyz has crafted their Klimt candles.
Klimt candles behold the beauty of painter's two famous paintings from the golden phase: the Portrait of Adele Bloch-Bauer1 and The Kiss. Adele Bloch-Bauer was a wealthy Jewish Viennese woman, the portrait was commissioned by her husband and was completed in 1907.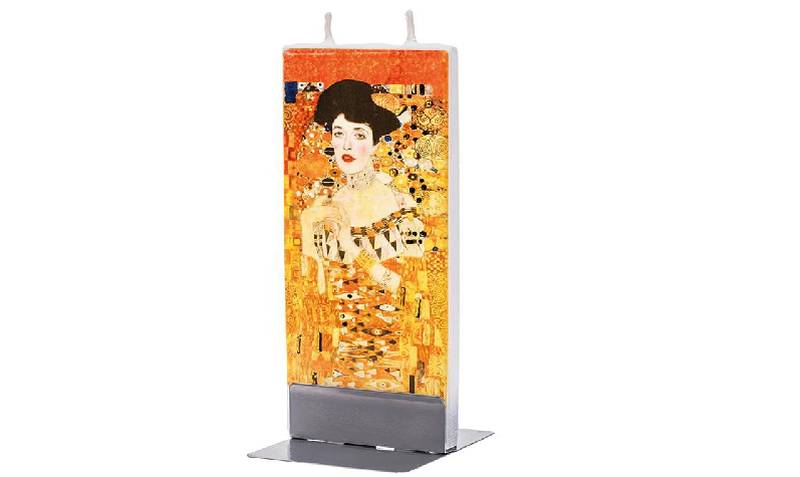 The other candle is painted with Klimt's another famous work from the golden phase, The Kiss. Klimt depicts a couple locked in an intimate embrace against a gold, flat background. The two figures are situated at the edge of a patch of a flowery meadow that ends under the woman's exposed feet.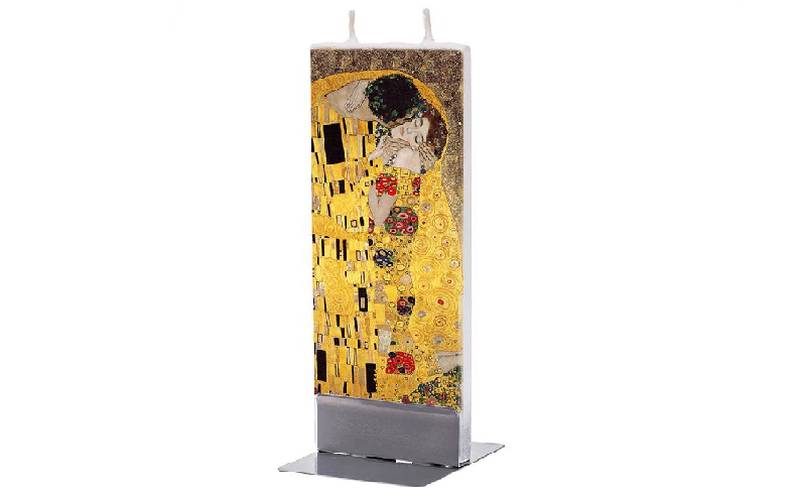 Also Read: Flameless Moon Candles with Remote Control
These handmade, hand-painted flat candles from Flatyz with Klimt's glistening paintings placed on them look ethereal. In addition to the bewitching imagery, the shape and structure of these creative candles is what makes them particularly special.
Whether you're setting a scene for holiday or adding a holiday touch to your abode, these handmade candles are an eye-catching new way to get that festive glow. You can get Klimt candles' The Kiss for $18.24 and the Woman in Gold for $15.99 on Amazon. The Klimt candles make a wonderful gift for art lovers or otherwise.
Via: MyModernMet