It is often difficult to squeeze a kitchen and a bathroom into a pickup camper. The dilemma arises whether to make changes to the size of the camper trailer and make it as big as a truck or shrink the kitchen space into a scanty storage area, leaving you with little room to breathe.
To cater to our need for a handsome yet small camper, Queensize Camper in collaboration with ICC OFFROAD has unveiled the all-new German-designed Flip90 VW truck camper. The major highlight of the Flip90 cabin is its 90-degree rotatable extension. The roof of the trailer flips with a push of a button and expands the interior of the camper. The camper once fully expanded offers decent space for you to cook, shower, and relax while eating your favorite meals.
When not in use, the camper folds back up into a neat, compact bed-top box. Flip90 relies on its power rotating mechanism. The size of the camper trailer increases from seven meters to 13.5 meters, once fully expanded. There is an addition of 6.5 square meters of interior space, which offers a standing height of 2.15 meters.
The camper comprises a shower, toilet, kitchen, queen-size bed, seating, and lots of storage space. In addition to this, the queen size bed retracts into a bench. The pull-out kitchen on the opposite side allows you to cook while standing. It is equipped with a gas ceramic hob which is operated via an 11kg gas bottle. The sink module can be folded into the standing area and is equipped with a large stainless steel sink, mixer, and shower mixer.
In addition to this, a 230V socket and LED lighting are also installed. The trailer is equipped with a 45l refrigerator, a 74l fresh water tank, and a 55l gray water tank. The shower hookup on the sink creates an indoor shower for bathing but surprisingly there is no indication of a floor drain mentioned. Moreover, a 19l waste water tank is attached to the sink in the kitchen. Furthermore, a standalone shower pan is responsible for catching the water and preventing leakage.
Also Read: Man Builds Camping Teardrop Trailer Complete with Full-Sized Kitchen and Living
Sadly the camper does not have a built-in toilet, but you can always try a portable toilet with a hard-walled fold-out foyer offering you some privacy. The best part about flip-back design is that it brings anything mounted on the roof down for easier unloading.
The Flip90 camper weighs roughly 250kg, which is extremely lightweight when compared with other camper trailers. ICC OFFROAD offers the Flip90 as an empty shell for about $26,580 and as a fully equipped camper with bed, kitchen, water tanks for $34,800.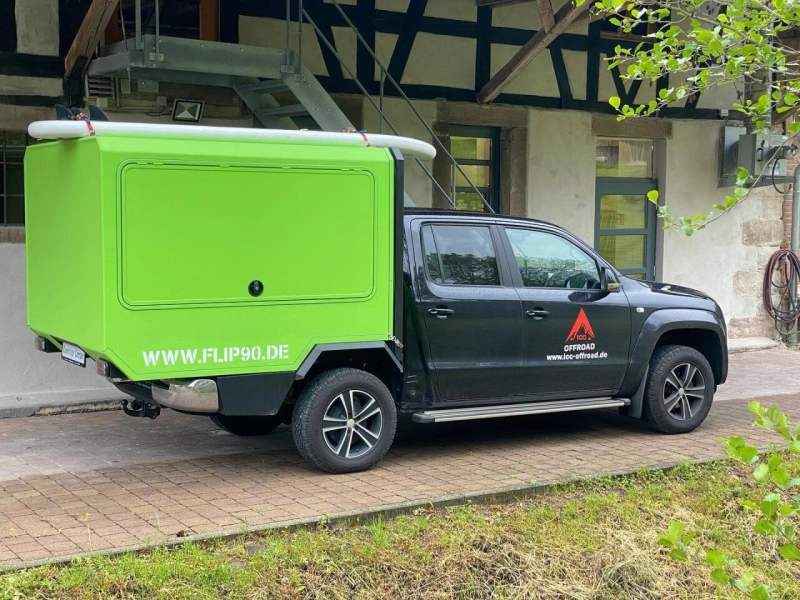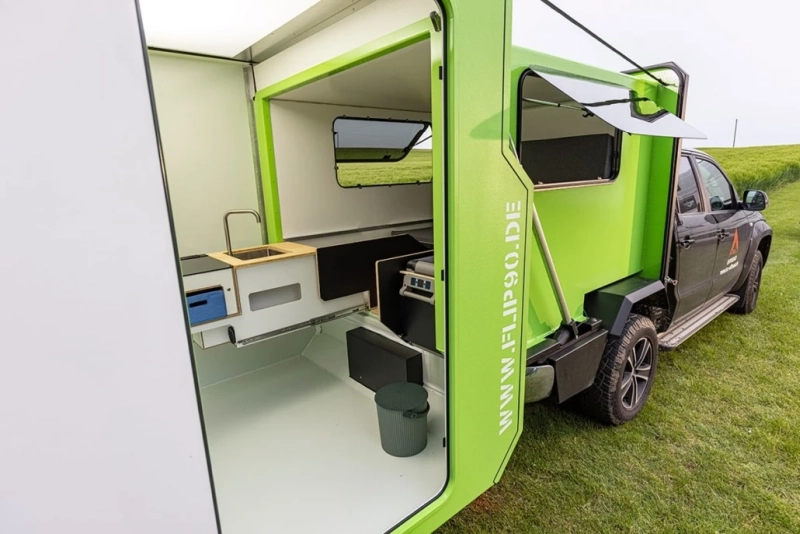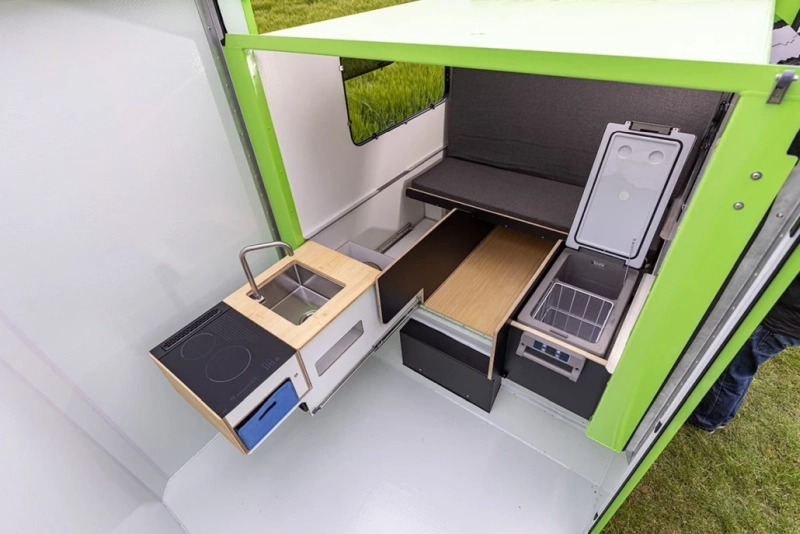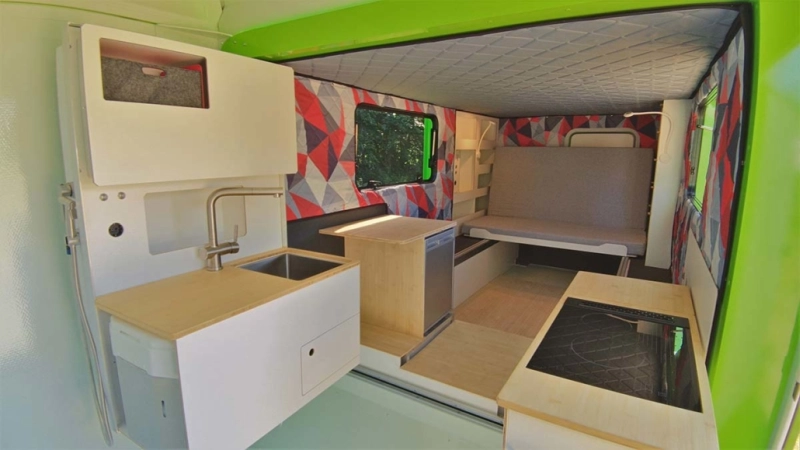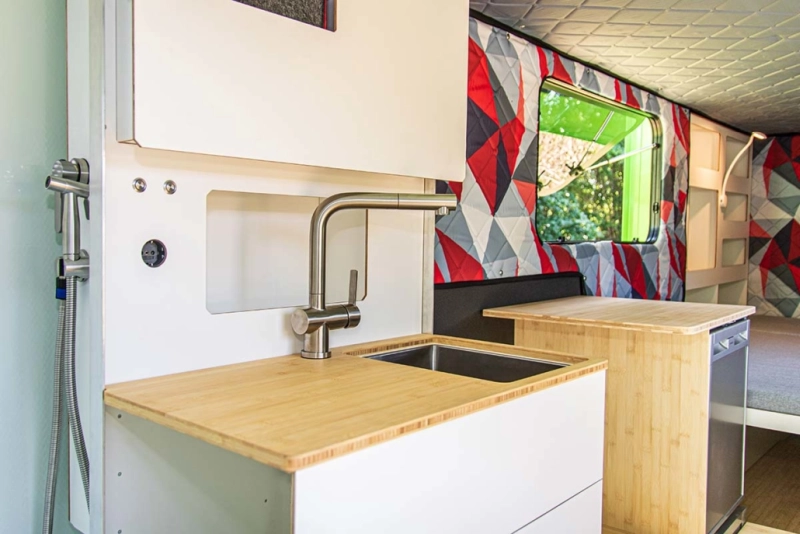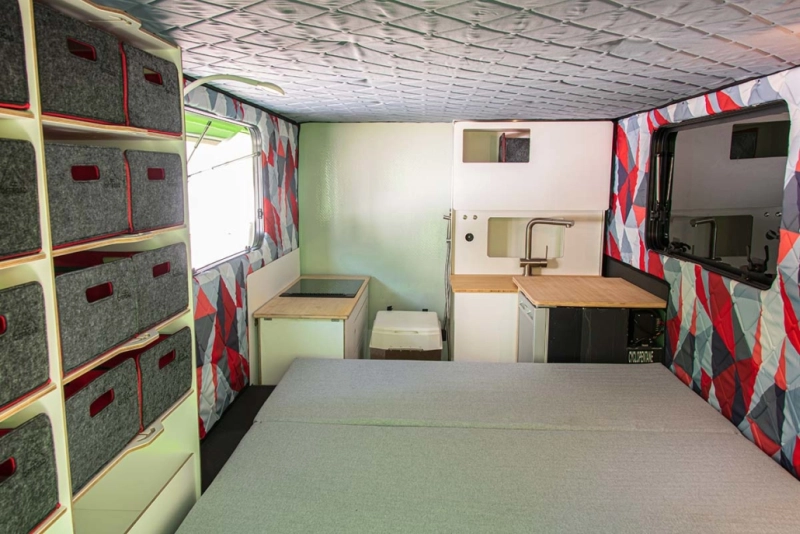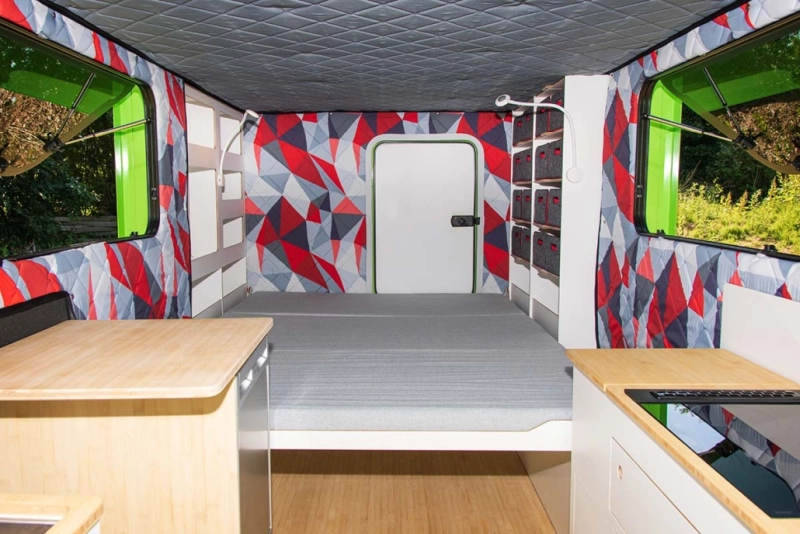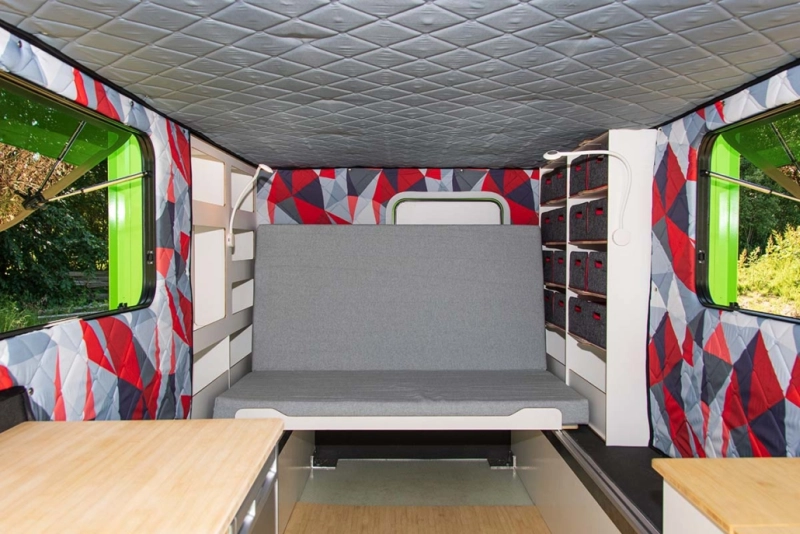 Via: NewAtlas