Within today's busy lifestyle and hectic work schedule, it becomes nearly impossible to take out time for private retreat or simply walk through pleasant street. To make life more comfortable at office, Polish studio Zalewski Architecture has created grassy coiled walkway that hovers above center courtyard surrounded by certain office buildings in Gliwice, Poland.
The suspended walkway has added a natural touch of greenery to the former dull grayish courtyard. This curled up structure of the porch probably represents employees' state of mind after working for hours in the office. However, this structure lined with grass is for letting the office employees take a quite stroll for relaxing their mind, without leaving the building.
When the employees feel tired during working hours, they can take a short walk on this grassy path. The short walk for a while will surely improve spirits of employees, meanwhile improving creativity and productivity. Moreover, the path could also be used for walking from office to office more conveniently. Check out the images to have closer look of its design and do spare a thought about this innovative creation.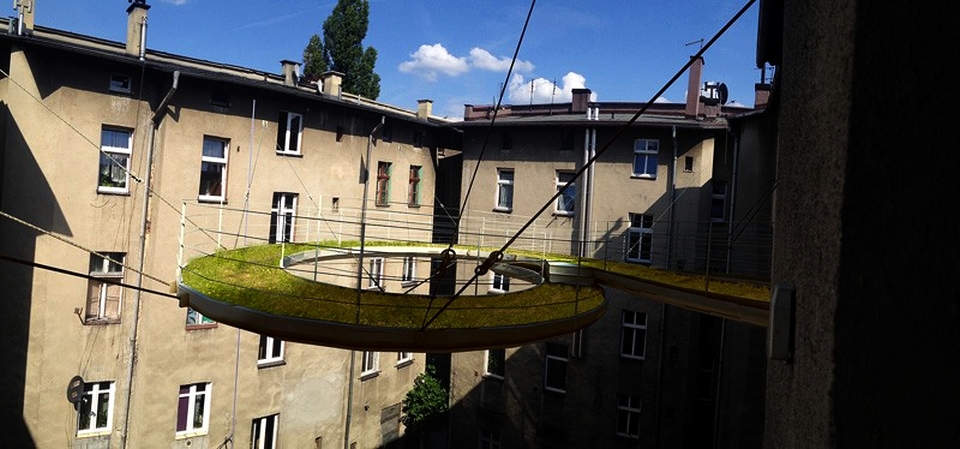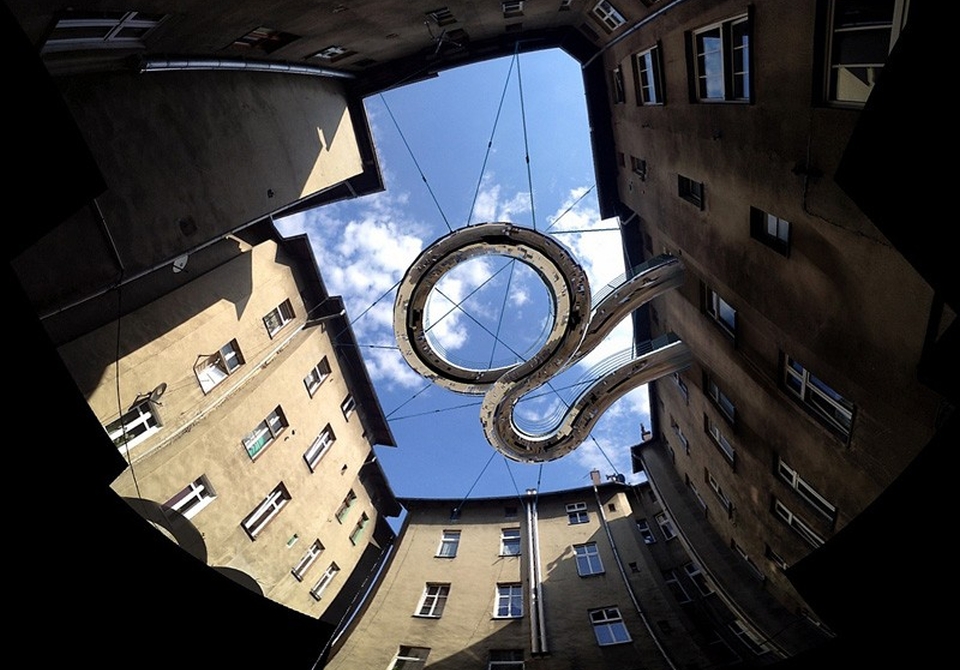 Via: Contemporist