Winner of the Millennium Yacht Design Awards, Serbian architecture and design studio Salt & Water has designed exquisite Floating Hotel with catamaran apartments to promote tourism of inland waters. The firm wants people to experience serene beauty of nature while floating above water, without any negative impact on surroundings.
The floating hotel boasts two main parts i.e. central floating section and apartment catamaran units. The main area of the sailing hotel consists of reception room, celebration hall, restaurant, cafe, several work spaces and few pathways connecting with catamaran apartments.
On the hand, each catamaran apartment is designed to accommodate up to four members, and also includes salon, galley, bathroom, sleeping area and a hall with storage area. Moreover, these separate units also offer panoramic views of blue waters and nearby landscape.
The catamaran units can be separated from the dock, allowing visitors to select their own personal holiday location. Apart from all these luxurious resting and relaxing facilities, there is also a private dock that allows catamarans to enjoy other activities such as swimming, diving, fishing and sun bathing. Floating hotel is indeed an ultimate holiday destination for luxurious aquatic escape.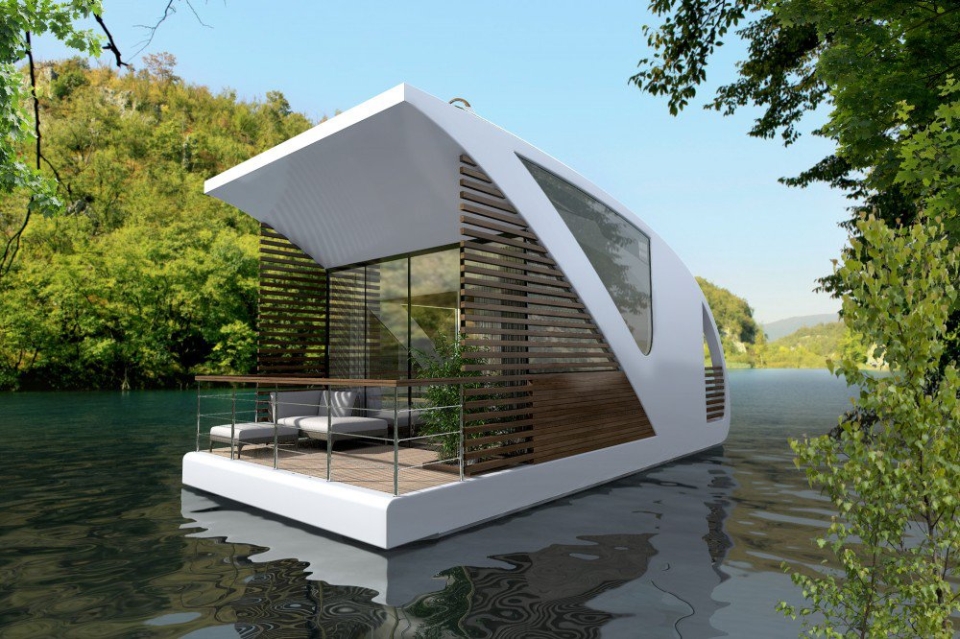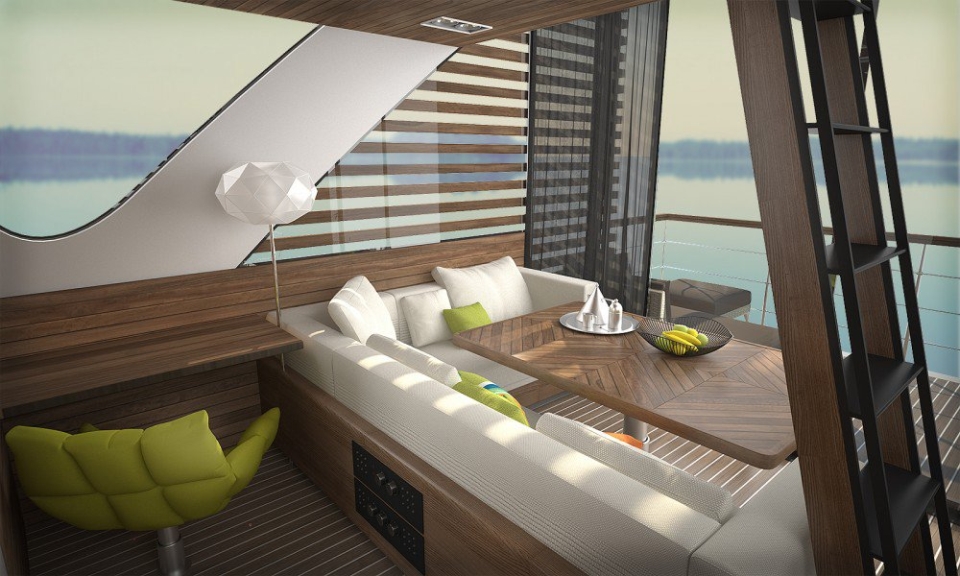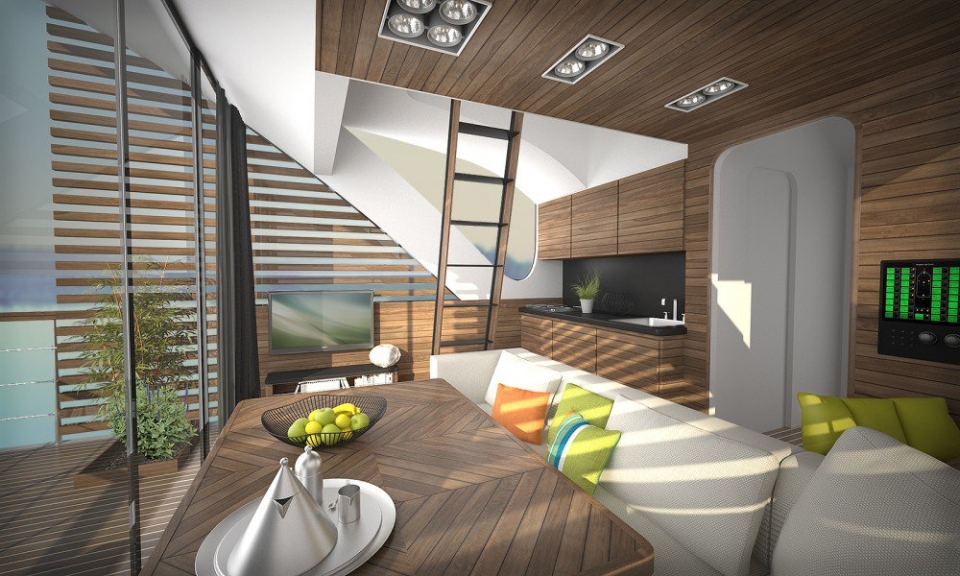 Via: ArchDaily