London studio 51 Architecture got the task of remodeling the house of an expecting Italian couple, and their most striking piece of creativity turned out to be the staircase. The two-level house in London's Hampstead dubbed Casa Vota needed to get a new staircase that would replace the old boxy looking one. Keeping in mind that the couple wanted to theme the remodeling around Italian landscapes, the architects kept designed the house with warm colors. The staircase too got transition from a bulky, old-fashioned looking design to a geometrically perfect shape which looks compact.
The design studio used boatbuilding technique (heating the wood using steam to bend into a specific shape) for the staircase and used balustrade with angular wooden treads to shape-up the stairs. First two treads of the staircase are made from layers of ash wood inspired from rock strata formation to give a visual depth. While the other stairs are made from solid piece of ash wood for structural strength. Also the wood stairs are made in way that gives them a folded appearance when looked from top floor.
ALSO READ: Olmo spiral staircase with space storage
To ensure the stairs were cut perfectly in shape, 51 Architecture got in touch with structural engineer Price & Myers and Triple Dot who assisted them all the way during fabrication and construction process. They used 2D and 3D modelling techniques for precise CNC machine cutting. The stairs have no visible fixing as the grooves fix into the wall and balustrade with CNC milled grooves.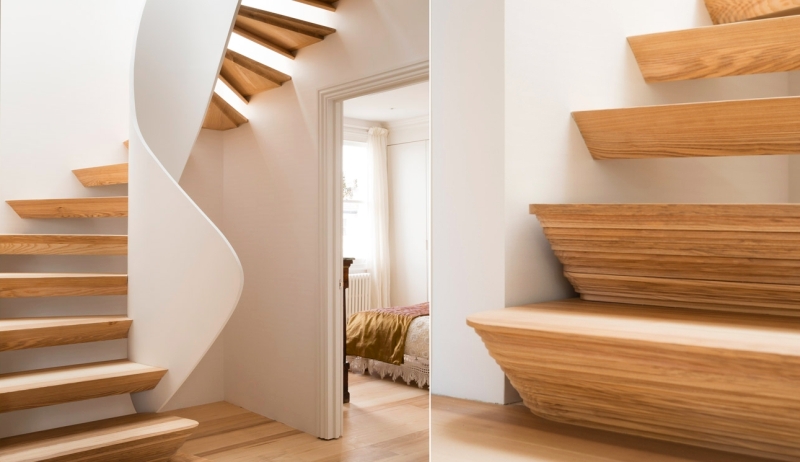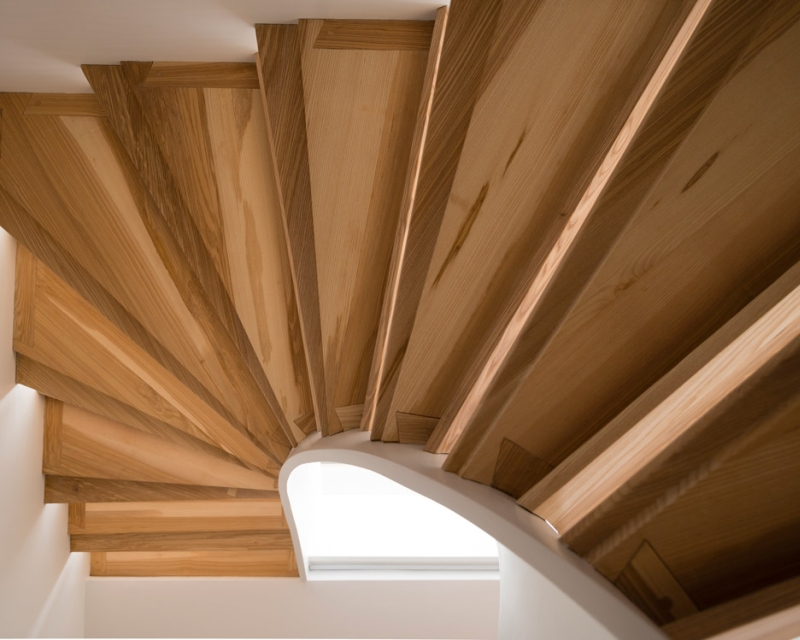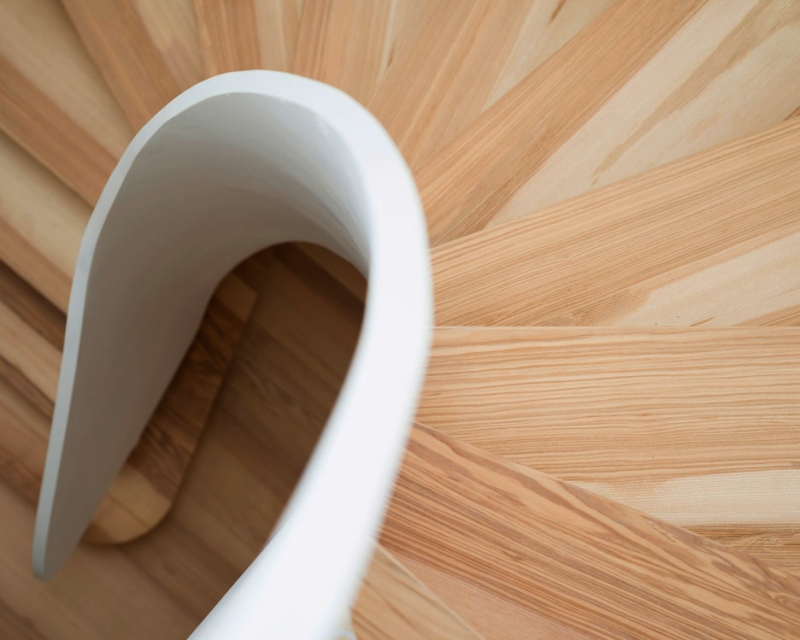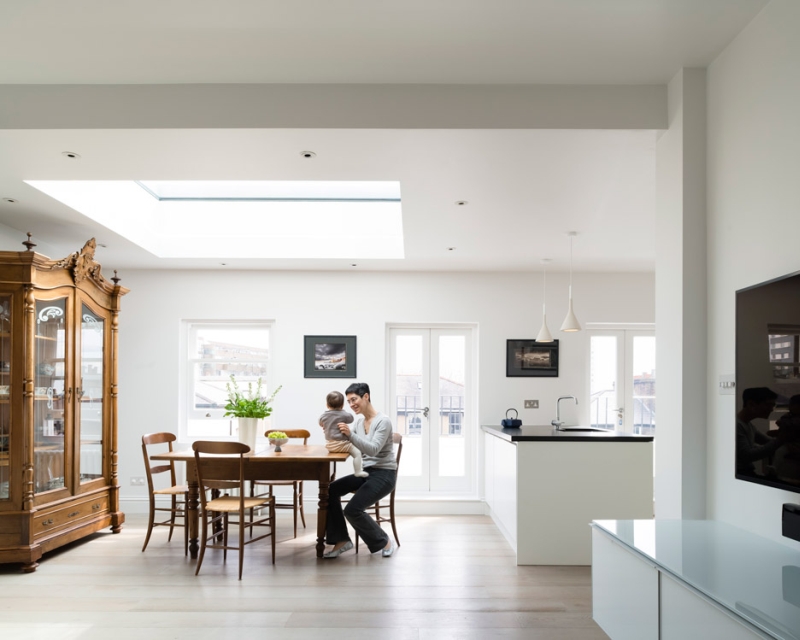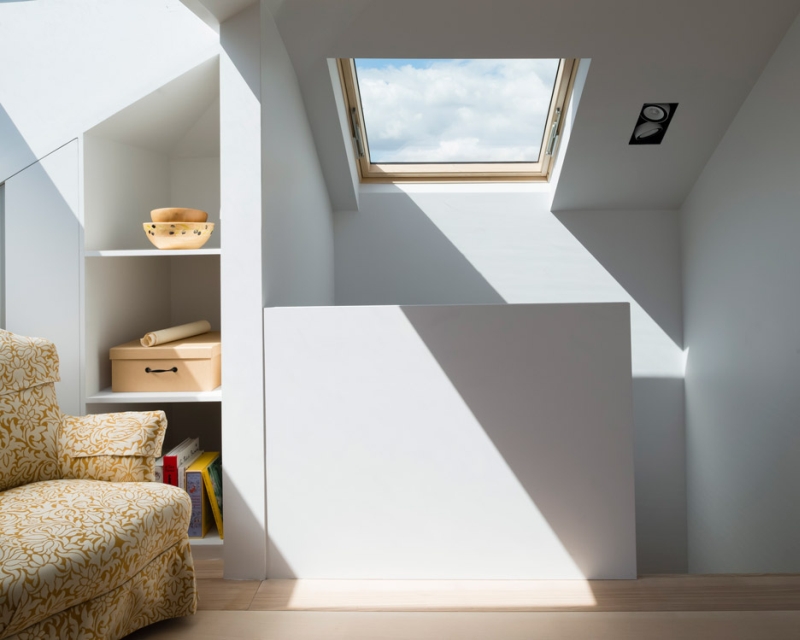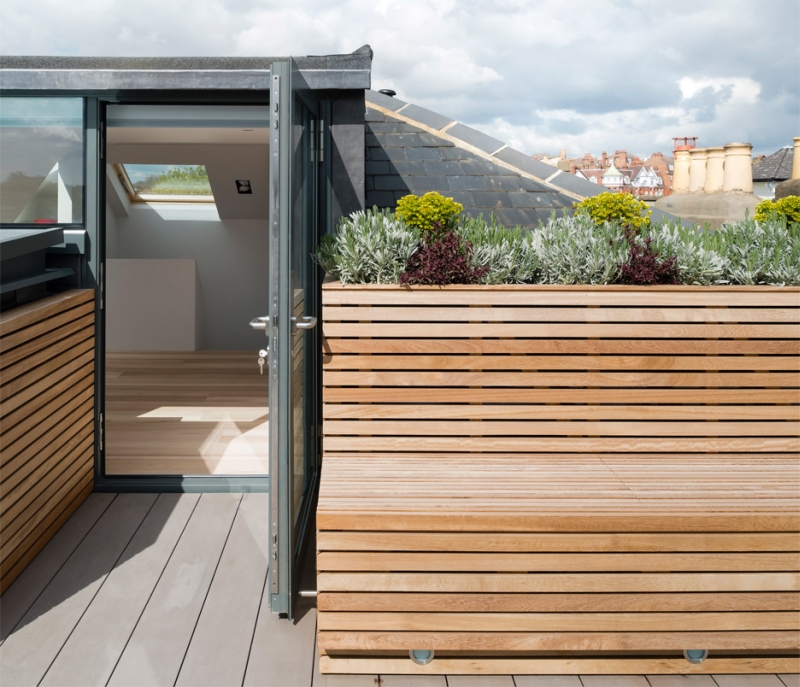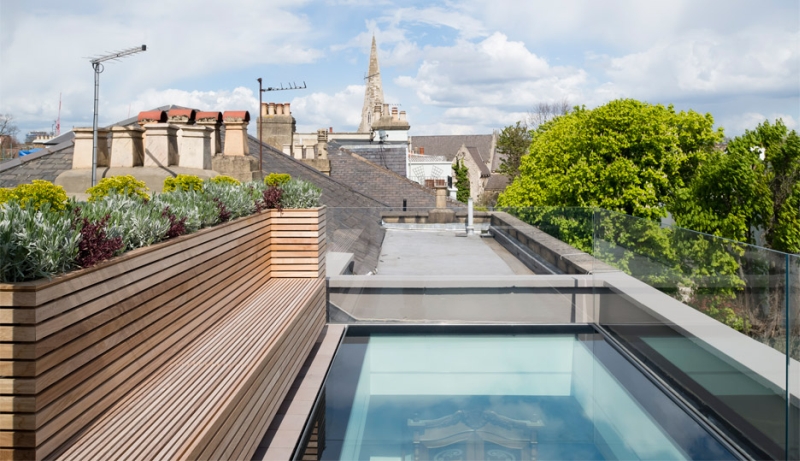 Credit: Dezeen