Last year, we've seen a number of catastrophic storms including Irma, Maria and the '500-year' Harvey Hurricane that caused worst flooding scenes in Houston. Though people throughout the world are now responding to take on the wrath with storm-resistant buildings, but Danish firm Third Nature is proposing something different. They are planning to include an underground water reservoir below a car parking structure, so that it can move up and down with changing water levels in the reservoir. Dubbed Pop-up, this flood-proof parking structure exploits the Archimedes' law of flotation to float over water.
There will be an underground water reservoir and five levels of car parking with green urban spaces for visitors. They are using hydraulic/mechanical lifting and steering bearings to ensure safe and even movement of the parking structure. The two lowest levels in the parking structure are closed, and always remain underground to ensure buoyancy and stability.
Also Read: Porsche Design Tower protects Miami's most expensive cars during hurricane
While water reservoir is empty, the parking structure functions as a regular underground parking facility with access via a docking ramp on the ground level. In case of heavy rainfall or cloudburst, the rainwater drains into reservoir through built-in sewer overflow system to lift up the parking structure. As water is slowly returned to the sewer network, the parking facility goes back into the ground.
This project is being developed in cooperation with the engineering companies COWI and RAMBØLL. With the concept of Pop-up car parking, the design team is hoping to merge three individual functions to maximize utility value, and minimize construction and maintenance costs.
For sure, Third Nature's Pop-up parking concept can be a great solution for land scarcity, especially in cities.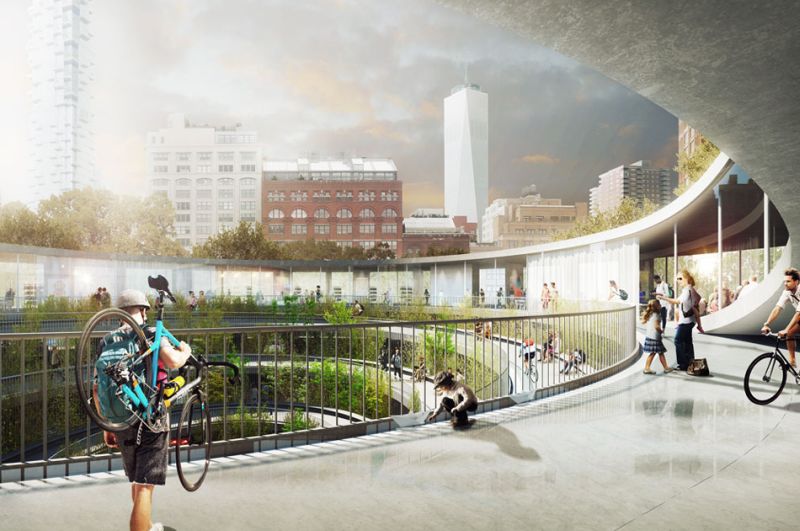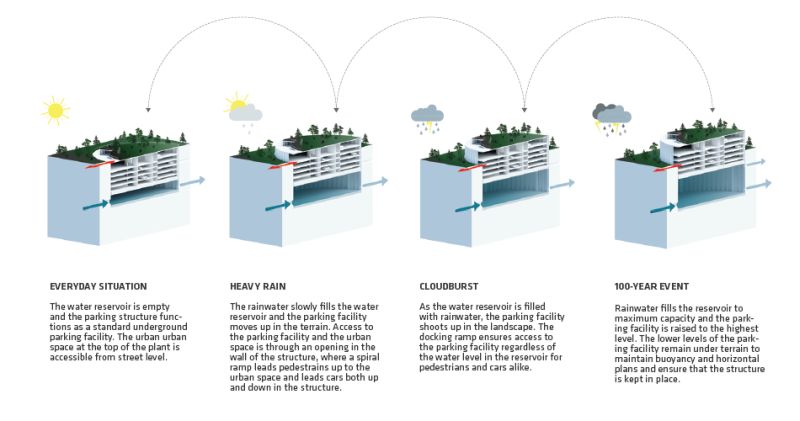 Via: Archipreneur