We've seen various modular furniture designs that can be rearranged as per the user's changing needs. But, what if a chair could assemble itself without any human effort? Well, MIT researches have made this a reality by creating a small white chair dubbed Fluid Assembly chair, which can assemble itself underwater due to the power of water currents and small magnets.
This prototype chair consists of six different parts that are made from special material for easy assembling. The researches have put all components of the chair into an aquarium with water and later it was observed that each component itself moved into the correct entity to form a complete chair-like structure.
This self-assembling process of the chair took about seven hours to form a practical furniture design. However, the main motive behind this was to demonstrate the possibilities of futuristic technology. With this, we can foresee that the upcoming projects are looking forward to offering advance technicalities even in furniture manufacturing as well as other structures. Check out the video given below to find out more about the project.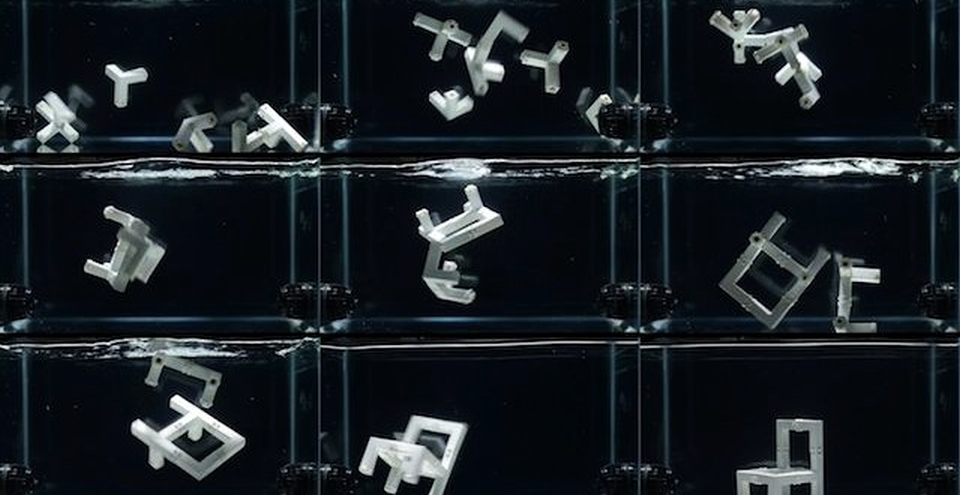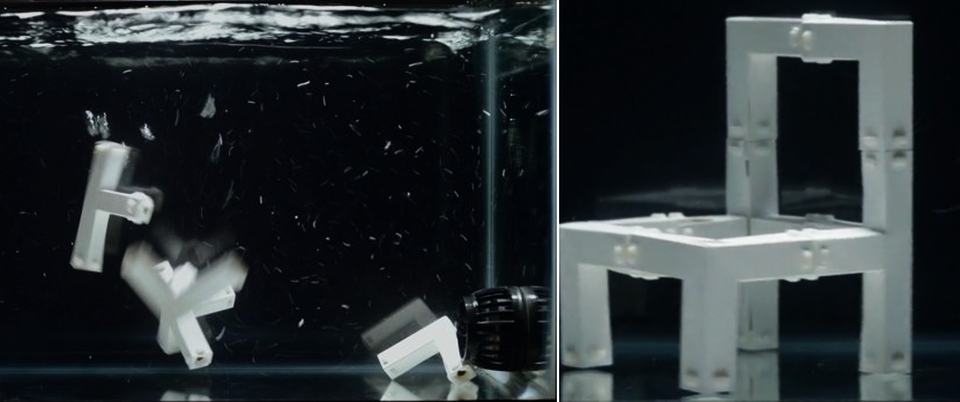 Via: Verge