Designed by IROJE KHM Architects, the Flying House features a striking layout that's inspired by flight in Incheon. Located near Incheon's airport, the contemporary dwelling has been built for a young pilot and his family. So, the aviation touch is justified.
In the pictures, you can clearly see that the rumaru's carried surface roof on top of the courtyard, as well as, the dynamic movement of the home are reminiscent of an aircraft's flight. To maintain a natural balance between the interior and exterior, the architects have even planned a sitting down form of the heating stone system, which is a tradition Korean architectural structure.
You can witness traditional Korean architectural elements throughout the home. The concrete is used for framework and finishing of the building. However, the all-white house features huge glass windows to bring in natural daylight and maximize the garden view.
Although white dominates both exterior and interior, but you can find brightly colored furniture and decor pieces inside the house for some lively appeal. This is a perfect abode for the client, who wanted in-flight experience even when he is at home.
Have a look at this striking home in the images below.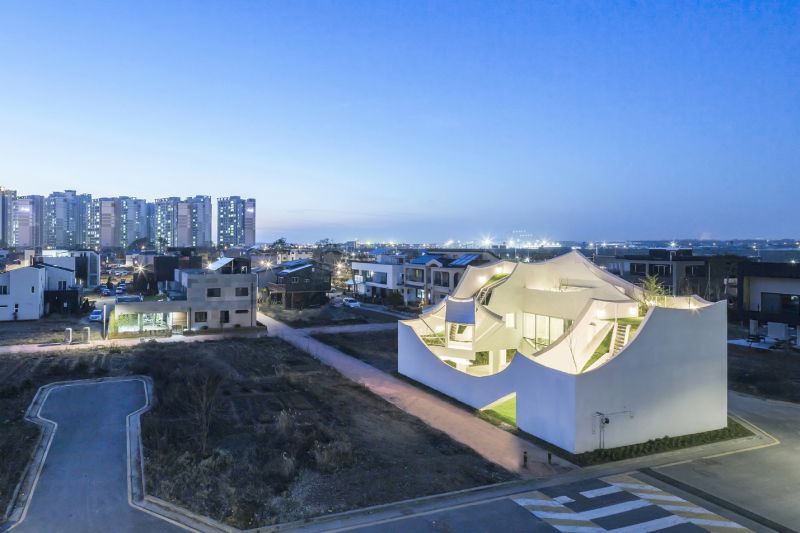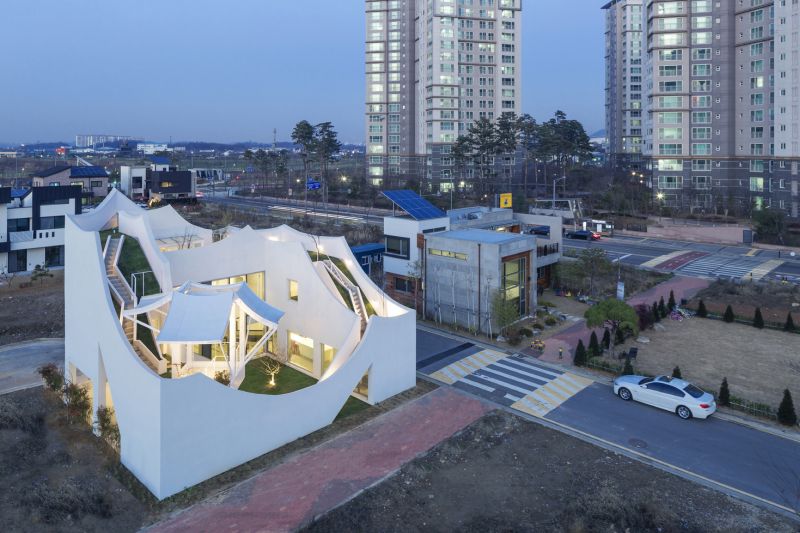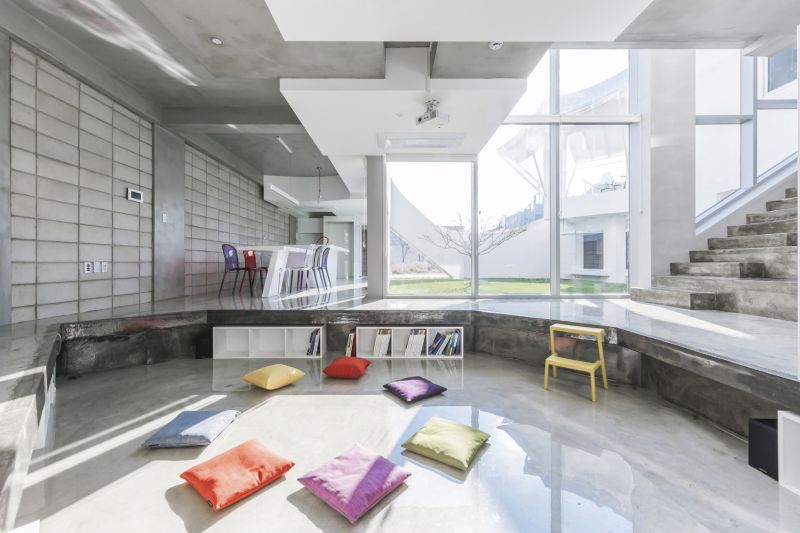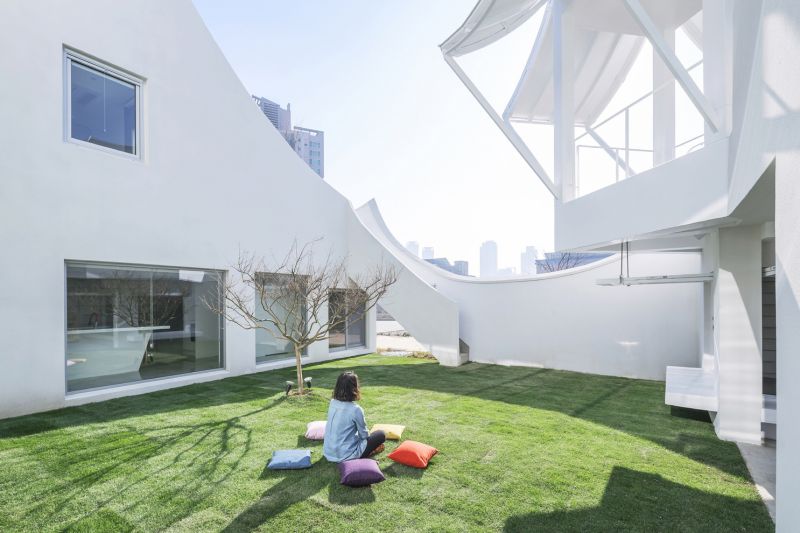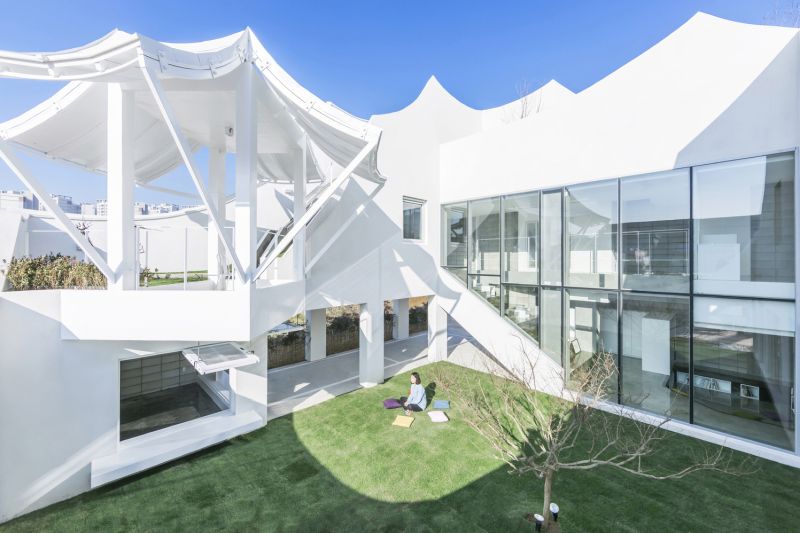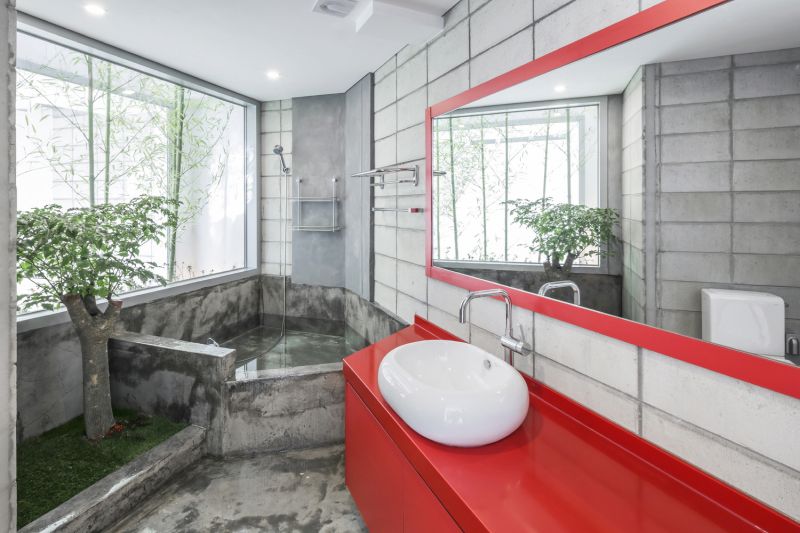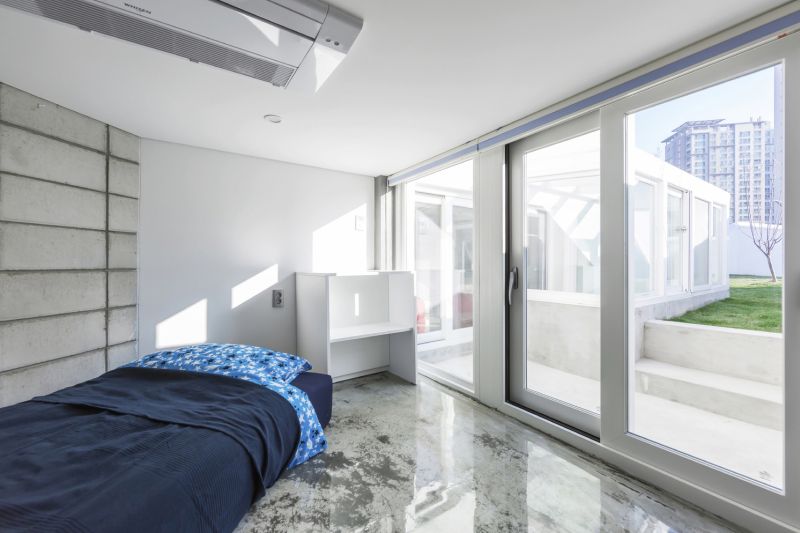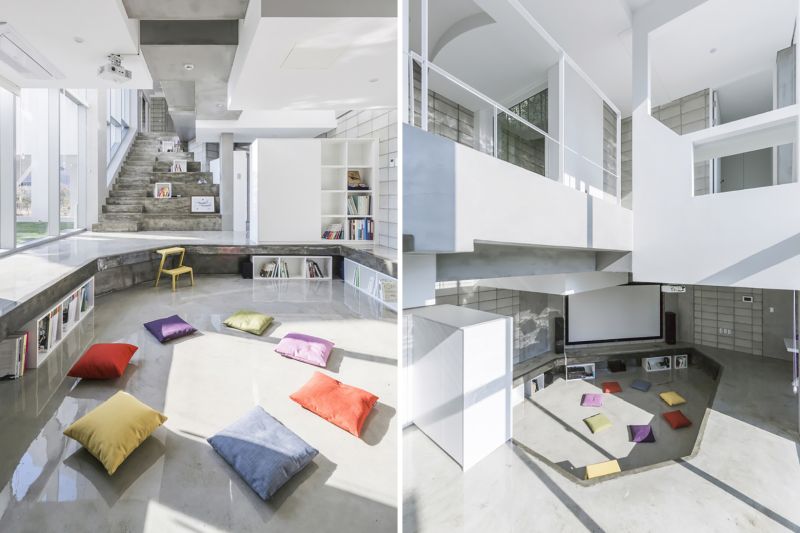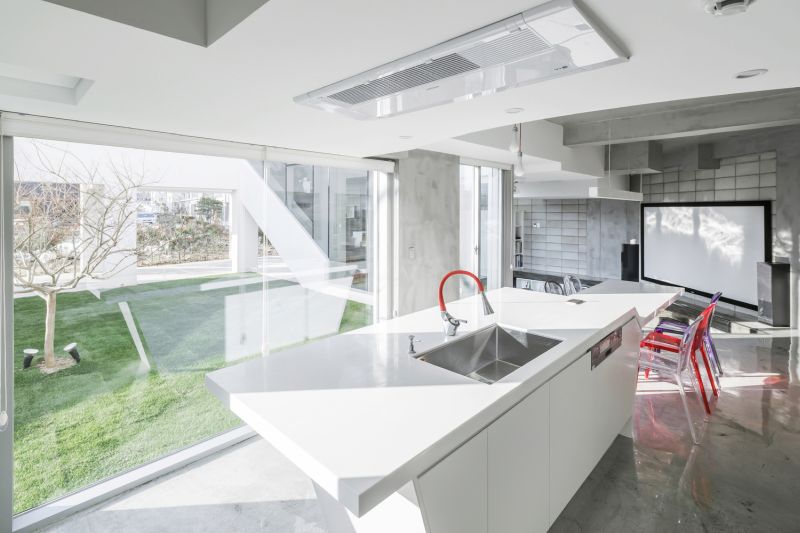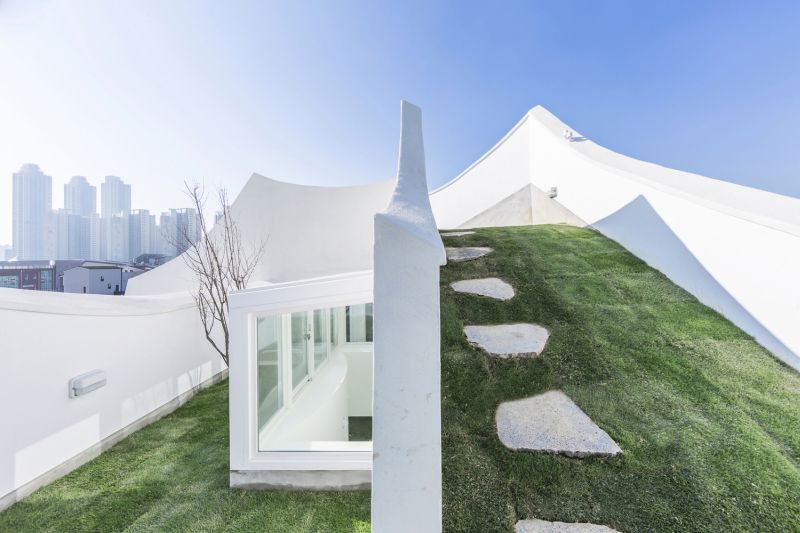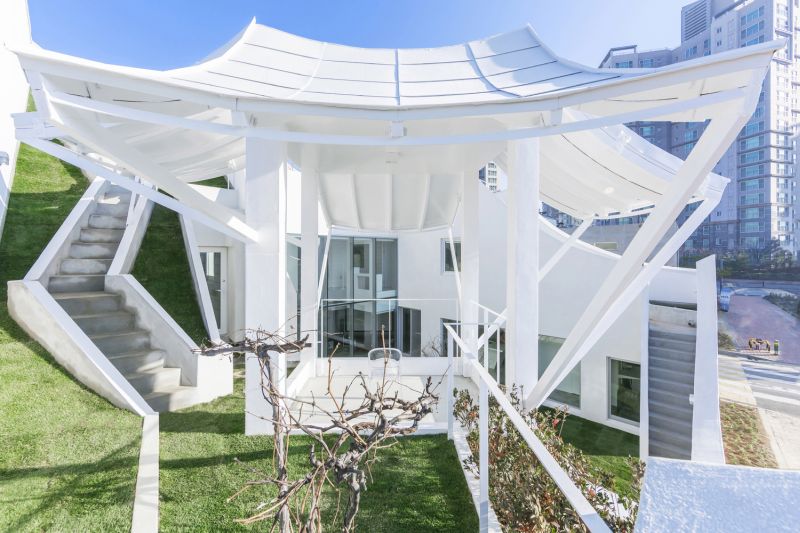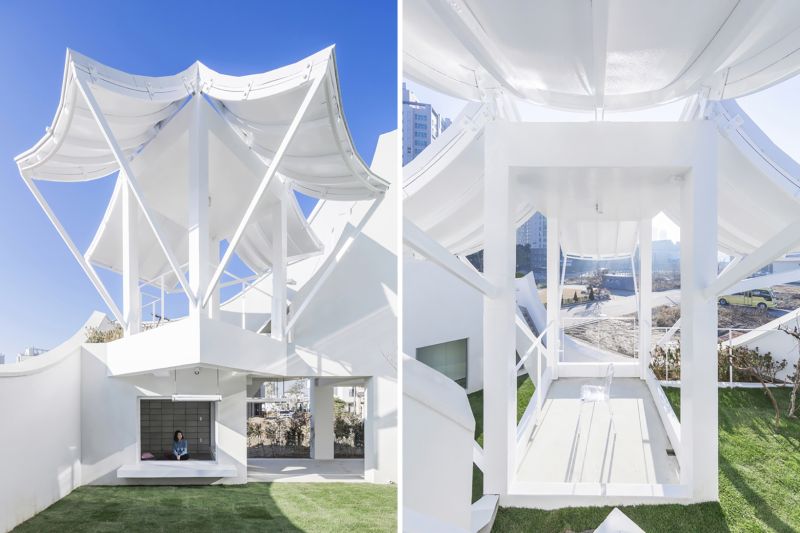 Via: Hypebeast