Have you ever wished to relax on the oceanic tides? Well, your dream might come true virtually with the Flying Wave Armchair by a France-based furniture designing firm. The chair comes with voluptuous curves that beautifully reflect rhythmic waves of an ocean.
The firm teamed up with M1 Society to design its curvy metal structure and Ateliers Charles Jouffre, International upholsterer, to create various versions of upholsteries including velvet, vinyl, leather, etc.
The armchair's elegant bright red tapestry with a contrasting metal frame is likely to become the centerpiece of your living space whether home or office. Further, this elegant piece of furniture provides the users to change it into different configurations, depending on their needs.
It can easily accommodate two or more persons for a comfortable seating and can also be used as a chaise for a single person to rest in the virtual comfort of water waves. This wavy recliner can serve as a comfortable sofa for both indoor and outdoor home settings. Check out the images given below to view Flying Wave Armchair's intriguing design.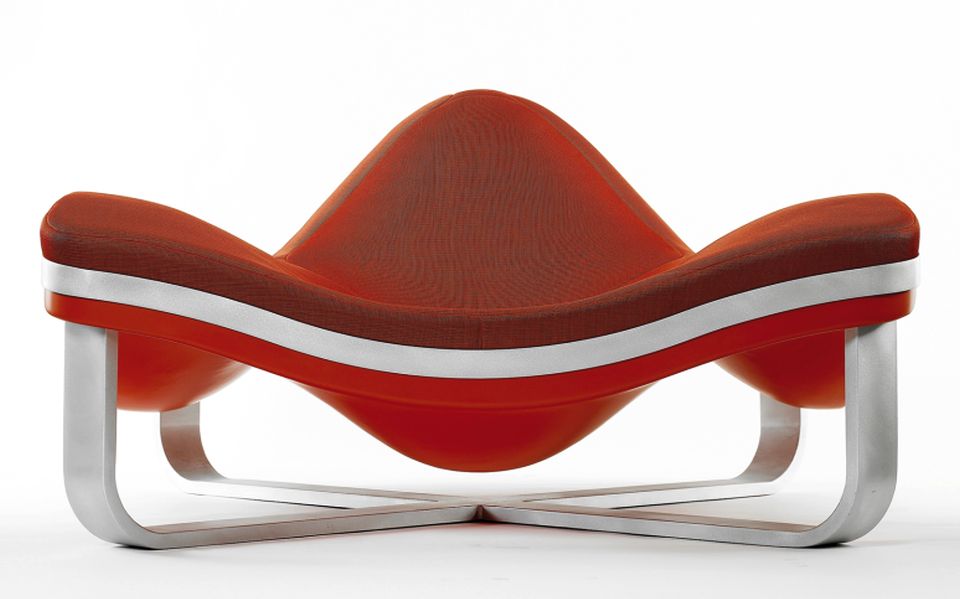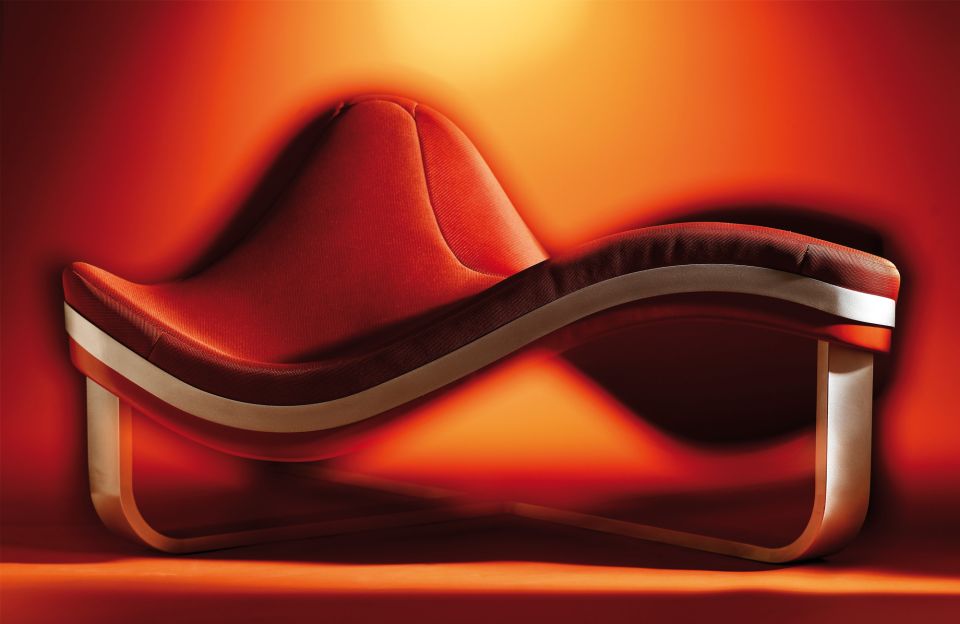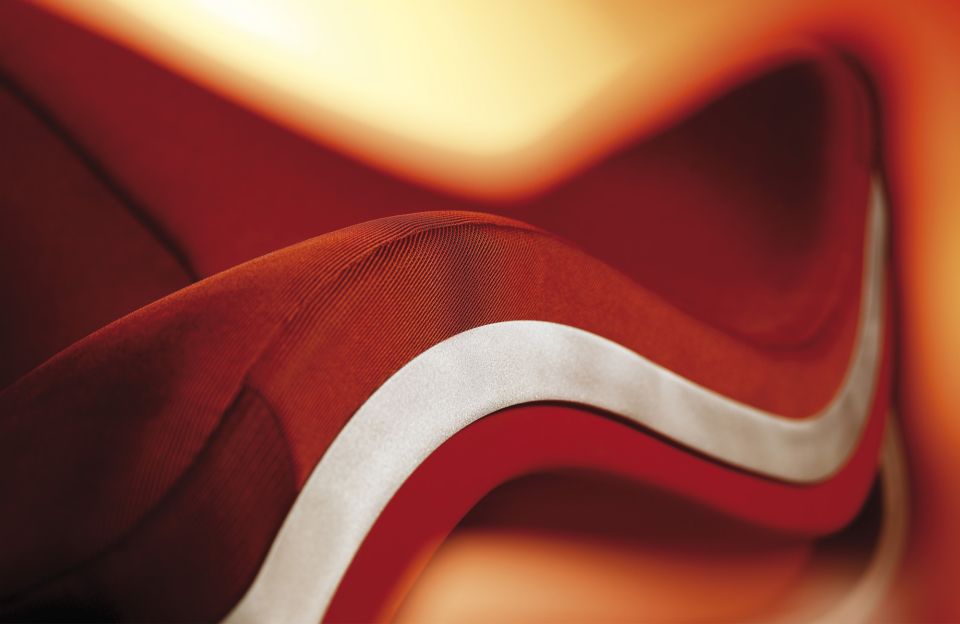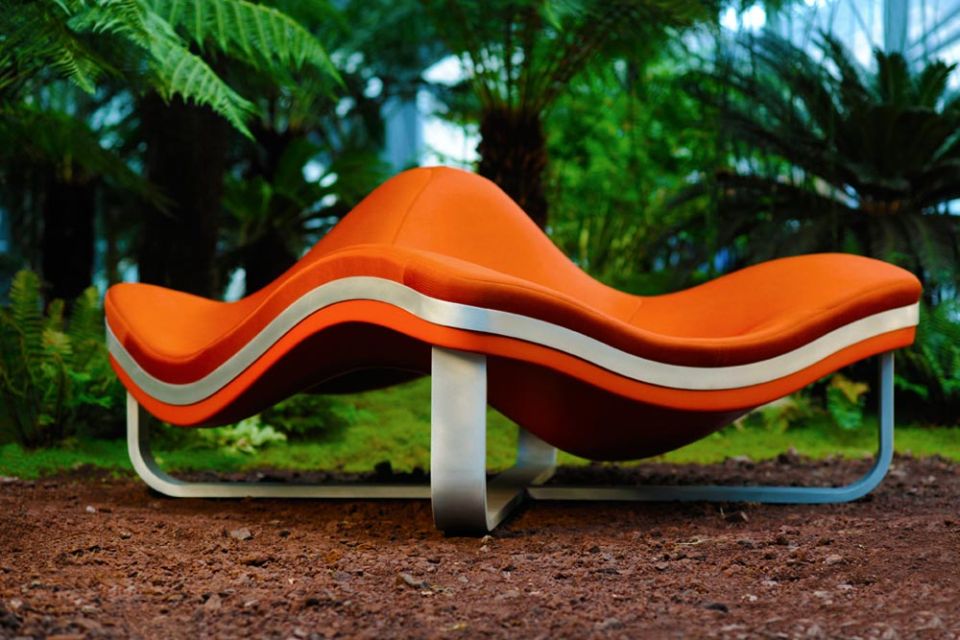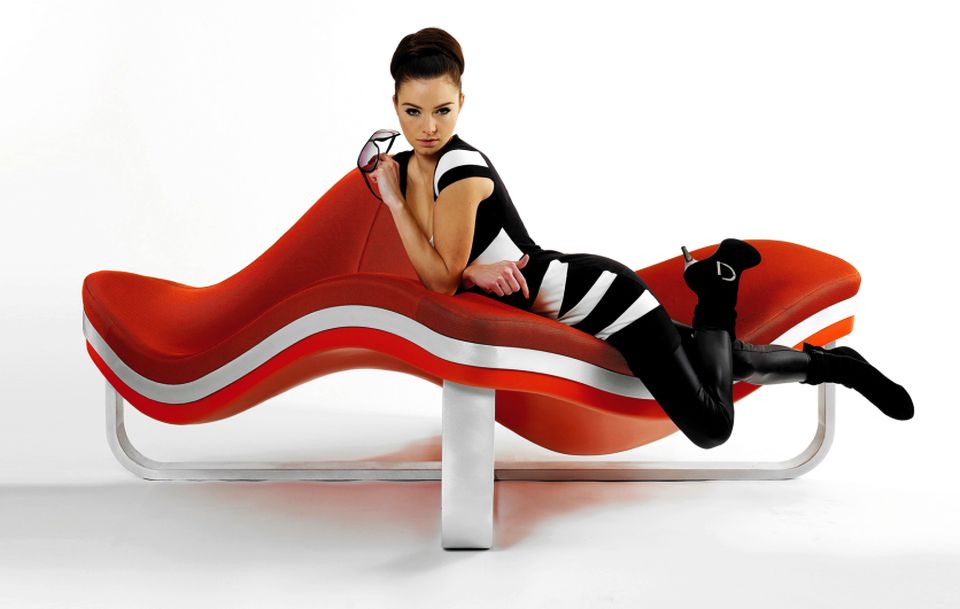 Source: aStudio/Image Courtesy: PierreGillesLombard