Every plant in a smaller pot in your house outgrows the pot sooner or later, which means you have to put the plant in a new bigger pot because plants grow, pots don't. To solve the stressful procedures of replanting, Helsinki-based industrial designer Emanuele Pizzolorusso has created a flexible solution in form of the Fold Pot, a plant pot that has an ability to grow with the plants.
It is made of silicone that provides it flexibility to fold/unfold depending on size of a plant. The folded silicone vessel starts with seedlings and later unfurl to make room for a maturing plant. On unfolding, capacity of the pot also increases allowing you to add more soil into the pot and also offers enough space for a plant to spread its roots.
The pot changes and doubles its capacity according to the changes in plant's growth. It also comes with a circular plate to be kept beneath the pot; this plate has a small hole that helps in draining away excessive water, in case you over fill it with water. Another best thing about the pot is that it is unbreakable as it is made of a rubber material, so you don't have to worry about any accidental breakage.
Fold pod comes in various matte earth tones to blend it with natural beauty of a plant. You can purchase it online from the designer's website for €65 (approx. US $87).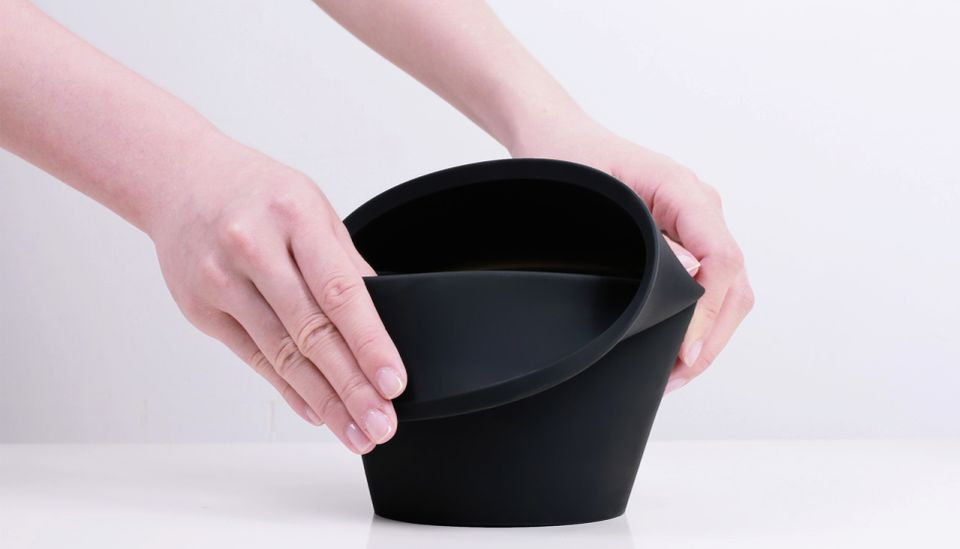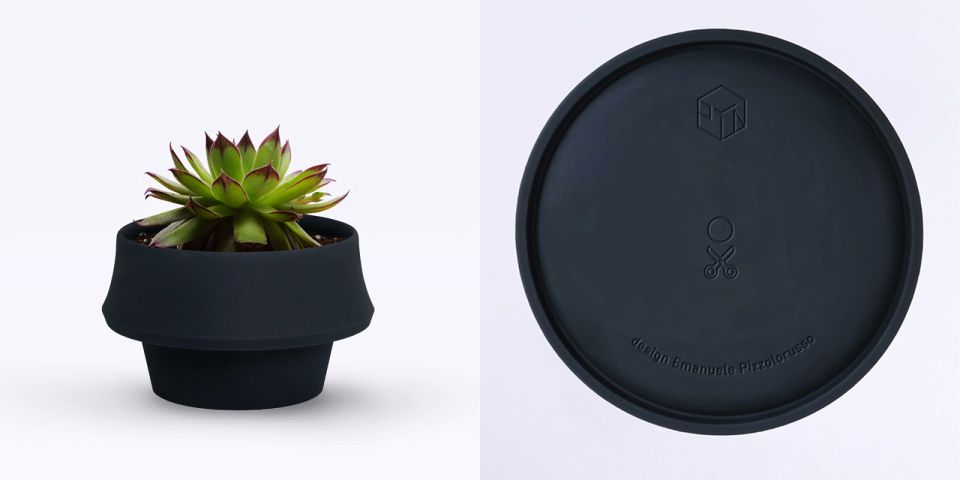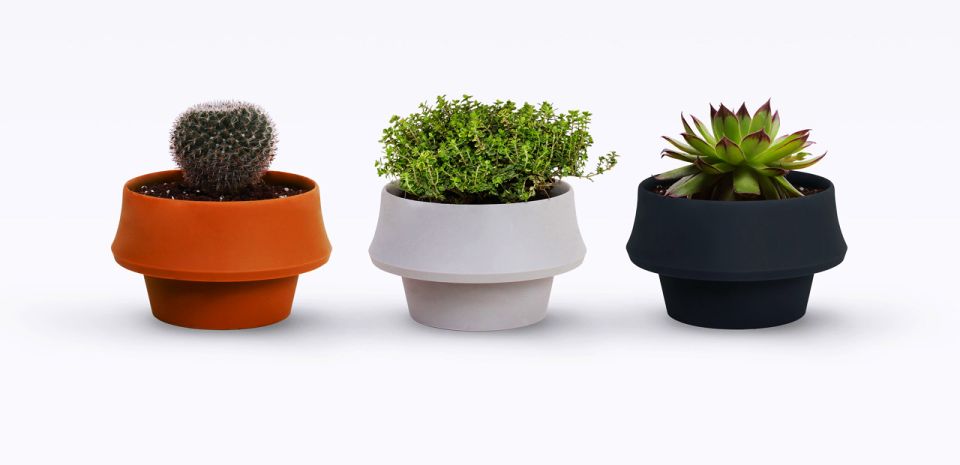 Via: Domus