With increasing number of consumers moving to urban settings, the size of conventional homes is decreasing. So, to make the most of small spaces multipurpose furniture pieces are becoming coveted. One such furniture piece is the all-new Folding Box system that's designed and patented by Italian company Noctis. This container bed boasts a simple aesthetic, however the top portion of the bed can slide up to reveal ample storage space underneath.
Its simple chest lift design is supported with a complex hinge system to make lifting the mattress easy for anyone. Meanwhile, duvet and pillows on the mattress stay tucked in even when the platform is raised.
Under the bed, you can store number of things from your clothes, blankets and quilts to other stuff that's not required often after use. The rear headboard is lined with a soft padding to make it comfortable for the user to lean backwards and rest while watching TV or reading a book.
Not only this minimalist Folding Box system, but Noctis has also created an automatic version of the same bed. The automatic bed box can lift up without using your hands. Only slight movement of your foot is required to the center of the footboard. This will trigger the built-in sensor that further enables the box to open its compartment autonomously. To close the container, you again need to touch the sensor, thus to avoid any accidental automatic closure. This automatic Folding Box will be available in all models of the catalog 2016-2017 by Noctis.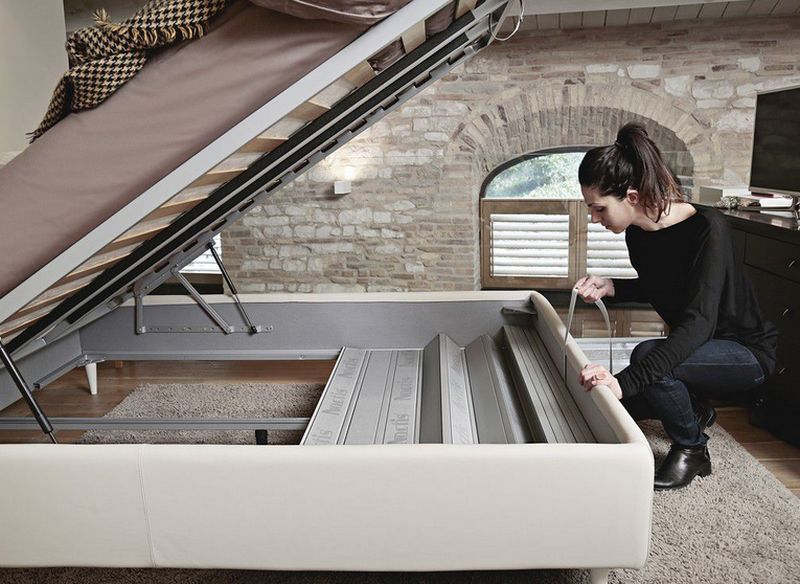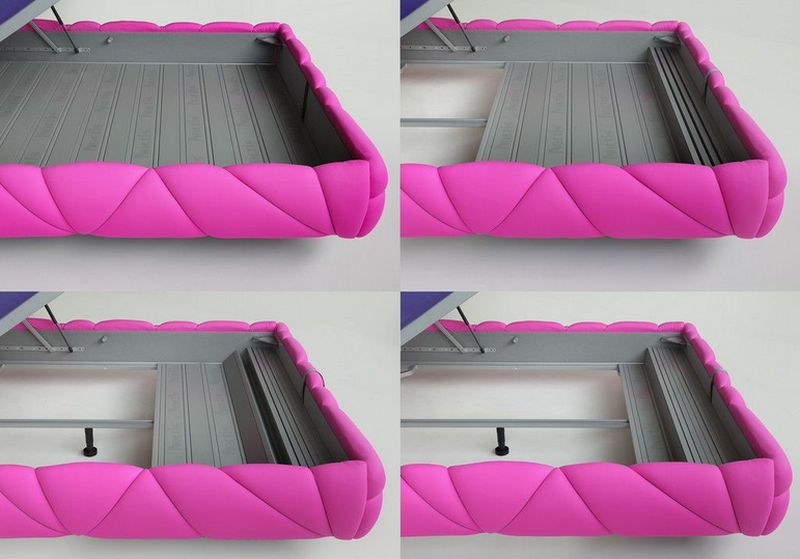 Via: DesignerBlog