Packed your bags for next camping trip, but don't have extra space to accommodate cooking pot? Well, we all go through this situation especially when going for a camping trip and have to adjust cooking-ware with other stuff that obviously makes our bag too bulky to carry.
To make your travelling bag a bit lighter Sea To Summit, global manufacturer of travel products and accessories, has developed the X-Pot that is a folding cooking pot with walls of heat-resistant silicone that is sturdy and easy to cook when open, and collapses down into a small disc when not in use. This small disc can now easily fit into your backpack and can be carried to any location without bulking your bag. X-Pot will be introduced into the company's line of folding utensils X-series in early spring next year.
The silicone walls have two soft handles on either side for holding the pot even if it contains a hot liquid inside. Base of this pot is made of hard anodized aluminum that heats up quickly and cooks faster. It also comes with a round, heatproof polycarbonate lid that has strainer holes for better cooking. X-Pot is perfect for cooking boiled food like pasta, stew, soup, etc. but is not ideal for frying, so you need to be careful with that.
It is available in various volumes- larger pot has capacity of 2.8-liters and the smaller pot has 1-liter capacity, moreover small sized pots can easily nest inside larger pots, providing a compact storage. The pot will appear on shelves of your nearby stores in 2015 with estimated retail price around $50 for a happy cooking experience outdoors.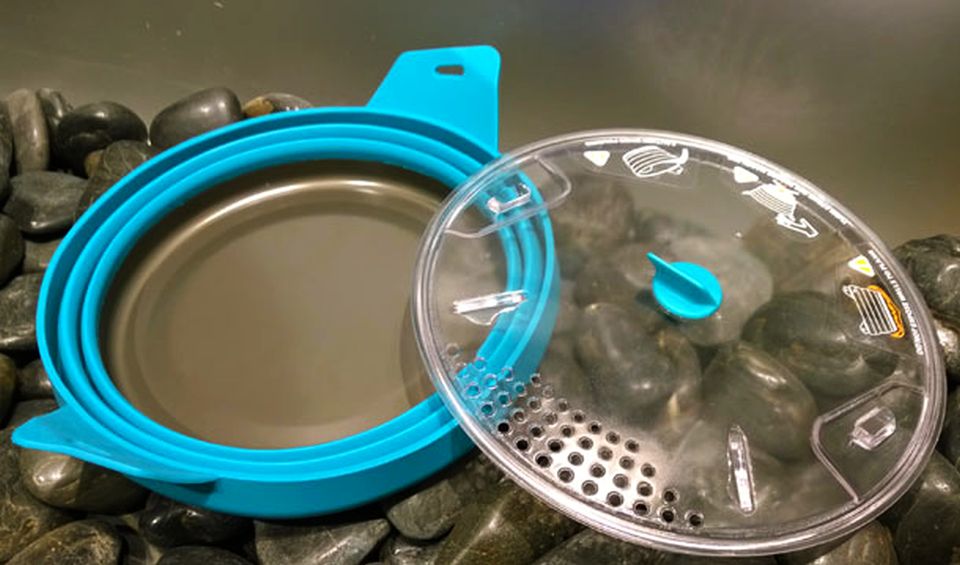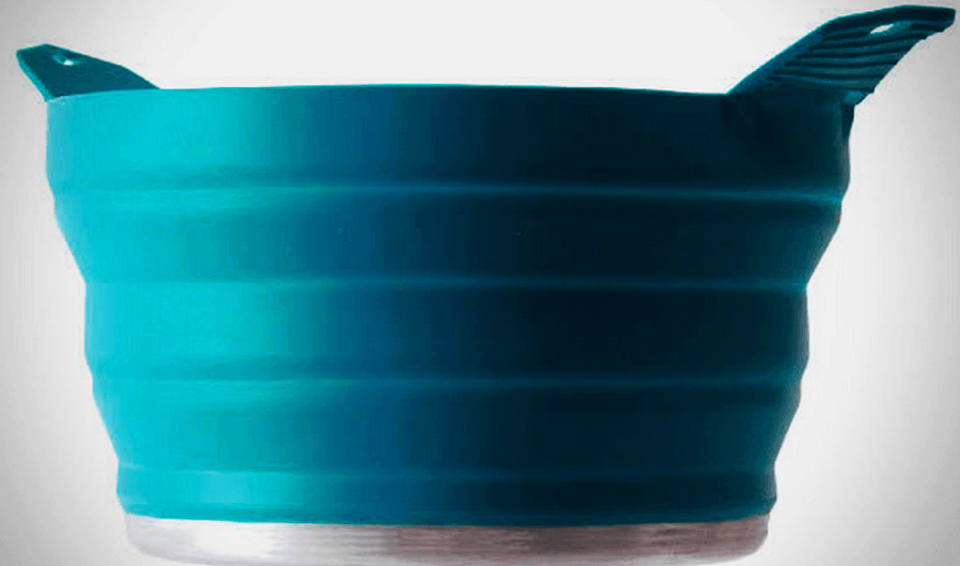 Via: GearJunkie