Designed by Belgian architect Thomas Hick, the Folding Lamp beautifully combines lighting with Japanese origami, which is the art of folding paper into various intricate shapes. With this amazing lighting fixture, you can create your own origami art out of light, giving desired ambiance to your room.
This lamp which can be folded to take on any shape you wish to give it. Folding Lamp consists of laser-cut 0.8mm sheets of stainless steel, pre-scored panels that allow different portions to bend easily along the dotted lines.
Each pre-dotted line and fold has been carefully designed to reflect light in absolutely improbable ways. So you can fold your lamp according to your whims into different configurations and styles to match up with interior of any room. Another cool feature of the lamp is that you can easily control it via touch. This means you'll be able to adjust the intensity of light just by simply touching anywhere on the lamp.
Before this we've featured various origami-inspired lighting fixtures on Homecrux, but only Folding Lamp is able to provie complete customization option to the users. It's an ultimate accessory for any desk, end table or bedside table, meanwhile lighting up the available space. However it's still in its prototype phase and soon will be heading to Kickstarter to raise funds for its production. Until then you can find out more info on its official website.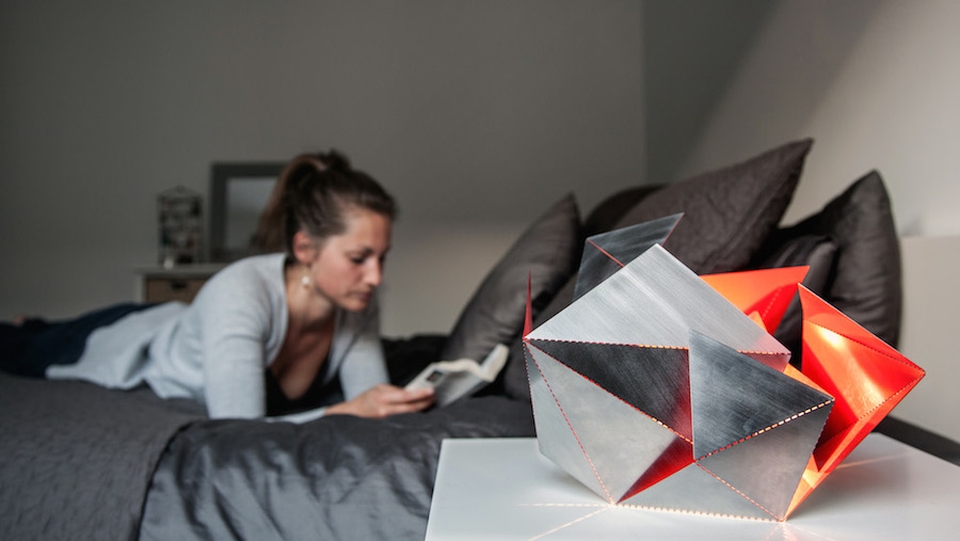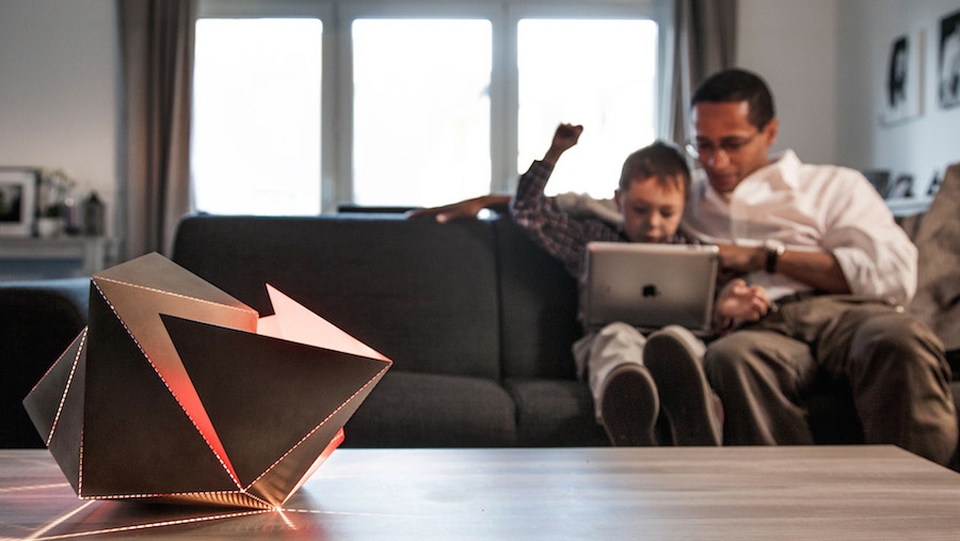 Via: Hypebeast