Los Angeles-based architect and designer Michael Jantzen has created the Folding Light that features fragmented panels, which allow the users to alter different forms and functions. The unit's shape can be changed easily by folding its hinged panels into a diverse range of configurations, providing cheery ambiance of light to suit your mood.
Jantzen typically sticks to architectural designs, and has very well put the similarly inventive twist to this interactive lighting fixture as well. At first glance, when all panels are closed, the light fixture looks like a simple white cube-shaped structure. But the four corners of this cubical unit are hinged in a way to elegantly fold the structure in over itself to alter artistic patterns.
While folding the corners and other fragmented panels, the beautiful interior is revealed diffusing light surrounded by six horizontal yellow planes. This interactive structure of the light fixture houses a single energy-efficient bulb to scatter effervescent glow, allowing the light to playfully reflect, refract and interact with its surroundings. The whimsical light is more like a game, changing its functions as well as layout in minimal architectural way.
It offers new ways to reinvent interactivity of object with its environment, while offering the useful and beautiful illumination. This creates unexpected lighting designs that produce odd and unusual results, which are quite satisfying to your eyes as well as home interior.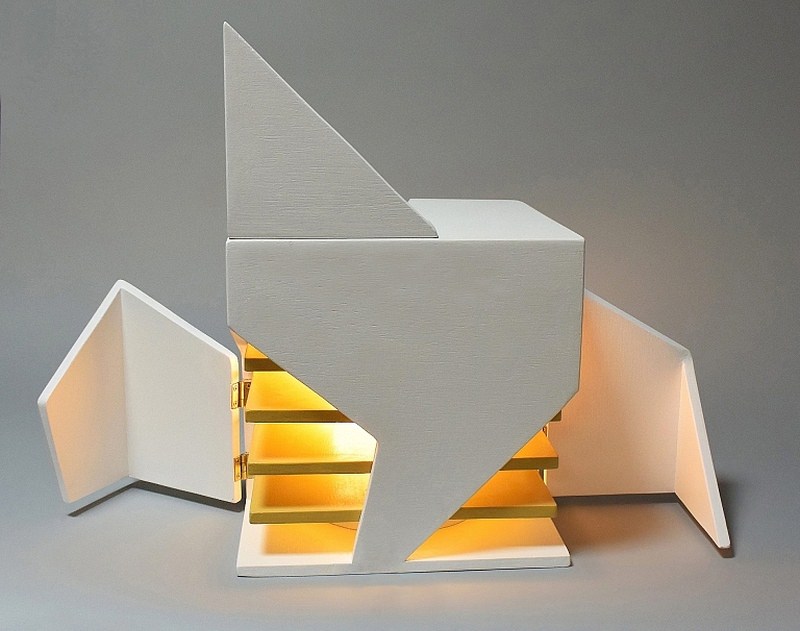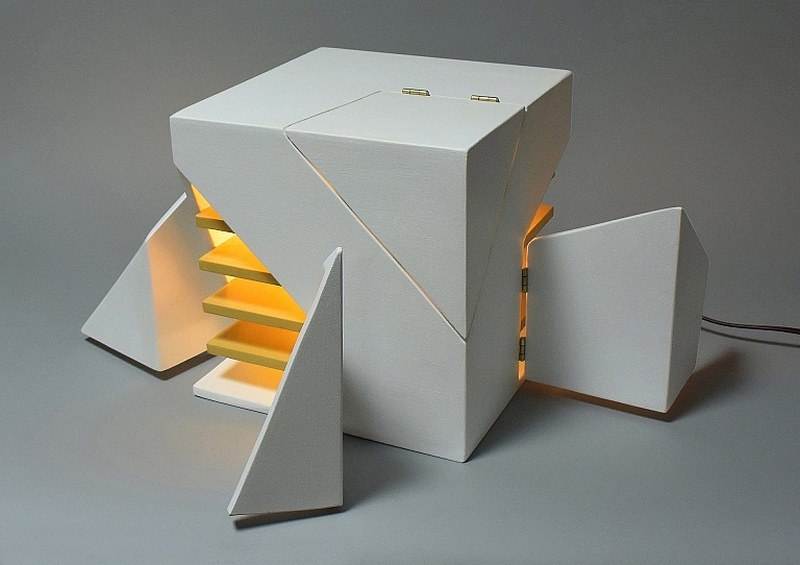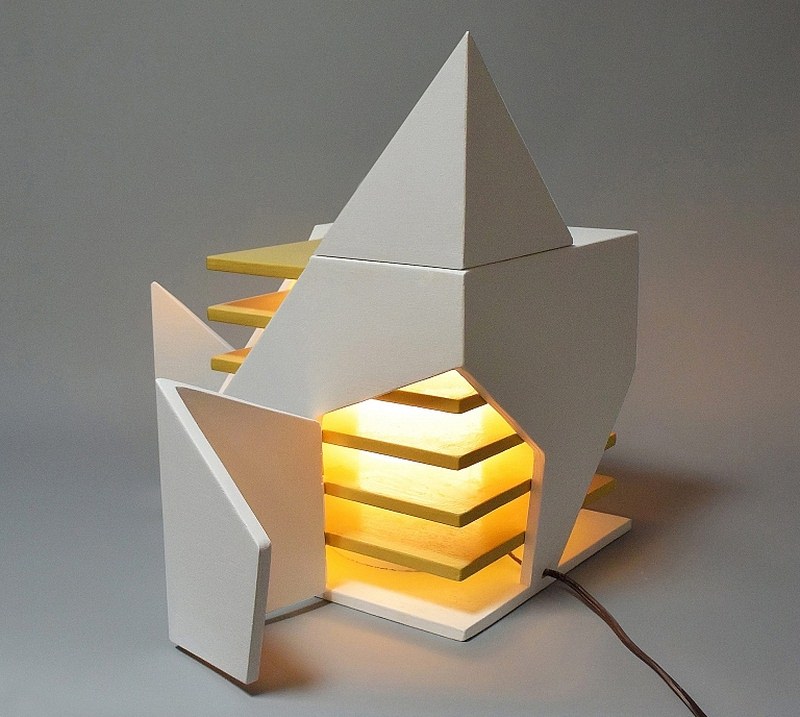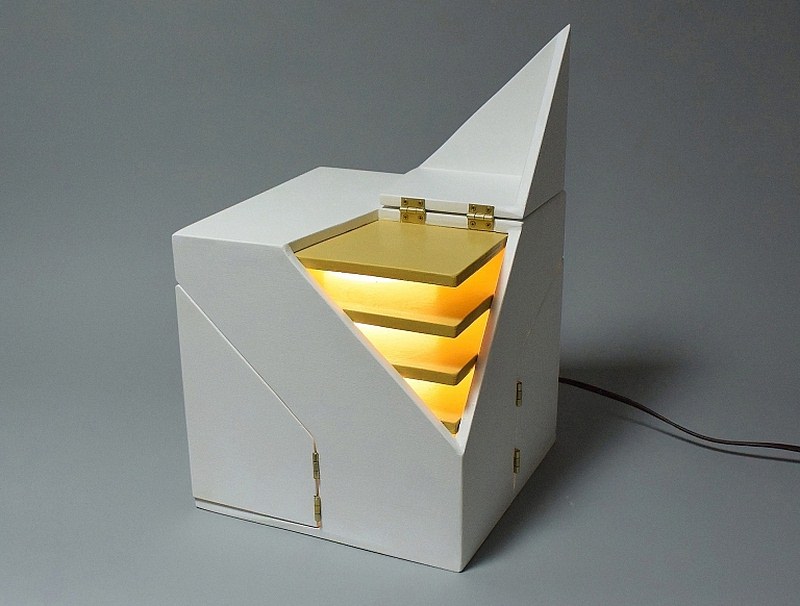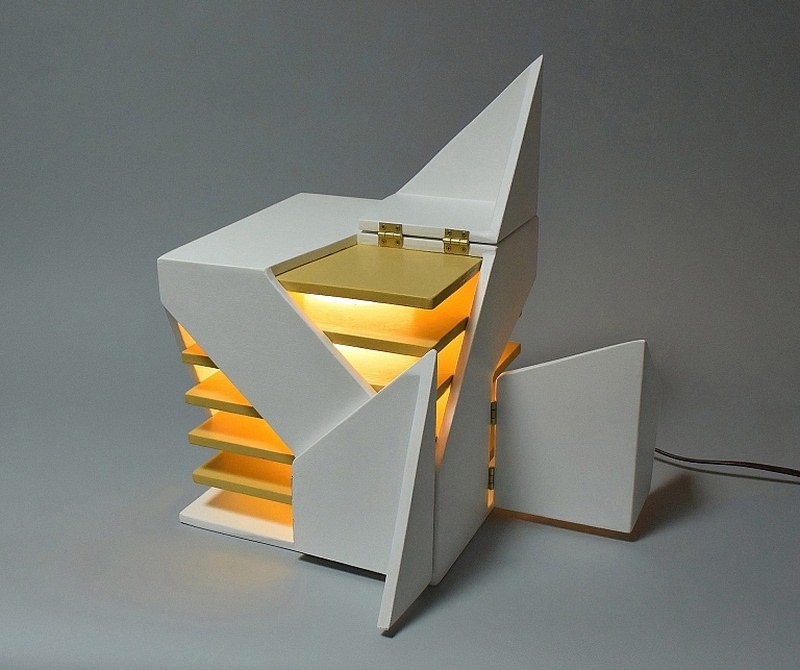 Via: Gessato