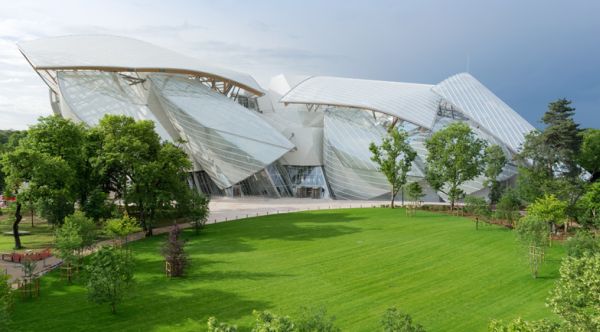 This unique architectural design is of Fondation Louis Vuitton will provide permanent center for a charitable organization for promotion of arts in Paris. It is designed by Canadian-American architect Frank Gehry to form a cloud of glass panels altogether. The building is made of 3,600 scalloped glass forming about twelve curvy glass structures, which seems like floating clouds in middle of the lush green landscape.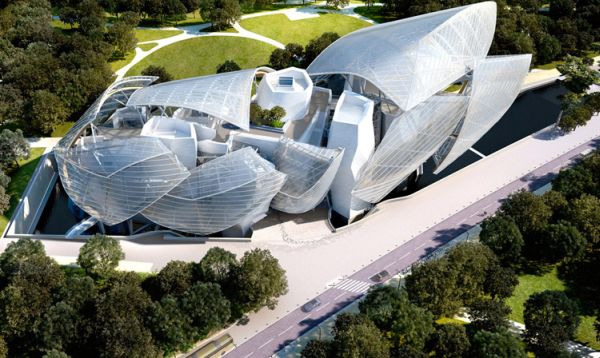 Curvy top-surface is designed cleverly to provide sufficient ventilation into the building,  bring in natural sunlight without any harmful radiations and also diverts rain water during monsoons. Upper floors of each glassed section are capped with terrace offering views of 19th century Bois de Boulogne Park.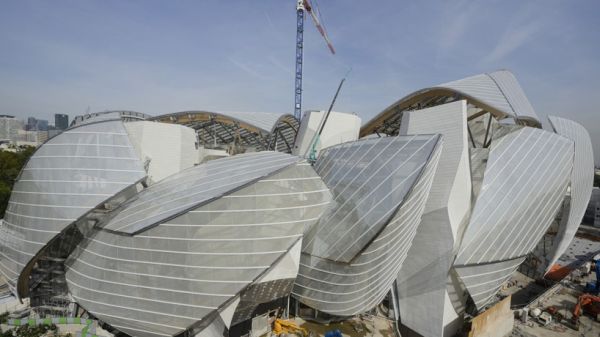 Inside, it will include 11 exhibition galleries for showcasing permanent or temporary collection of art and exhibition by various artists. This unique structure will also provide sufficient space for an auditorium accommodating about 350-seats, educational facilities and room for organizing meeting and events.
The arts center in middle of Boulogne Park is set to open this autumn i.e. on 27 October, 2014. The very first exhibition will showcase architecture of this building's unusual design to the visitors.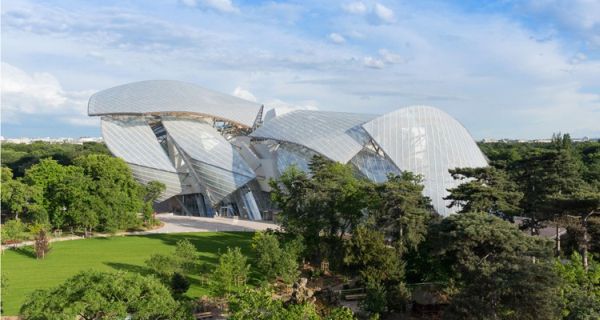 Via: URDesign