Dutch company byFlow is a 3D printer manufacturer, which has brought 3D printing technology into food industry with the new Food Ink. pop-up restaurant. Titled as the world's first 3D printing restaurant, the diner works with various architects, chefs, designers and engineers to create everything out of the company's Focus 3D printer.
From interior decor to furniture, tableware and even food, a wide range of material in the restaurant is a result of 3D printing technology. Dishes are created by using food pastes made out of hummus, goat cheese, pizza dough, chocolate mousse or smashed peas. The paste is further used to create various culinary sculptures right before the eyes of the diners.
Following its successful launch in Netherlands, Food Ink. will be starting a world tour to showcase how disruptive 3D printing technology can be intervened to create palatable and eye-pleasing culinary creations.
Patrons will be served with five-dish menu that's made on byFlow's Focus 3D printer. With the fusion of fine dining and technology, the restaurant is hoping to inspire future restaurants to make use of emerging technologies to create healthy sustainable food full of nutrition. This might change dietary and cultural habits of next generation health conscious food enthusiasts.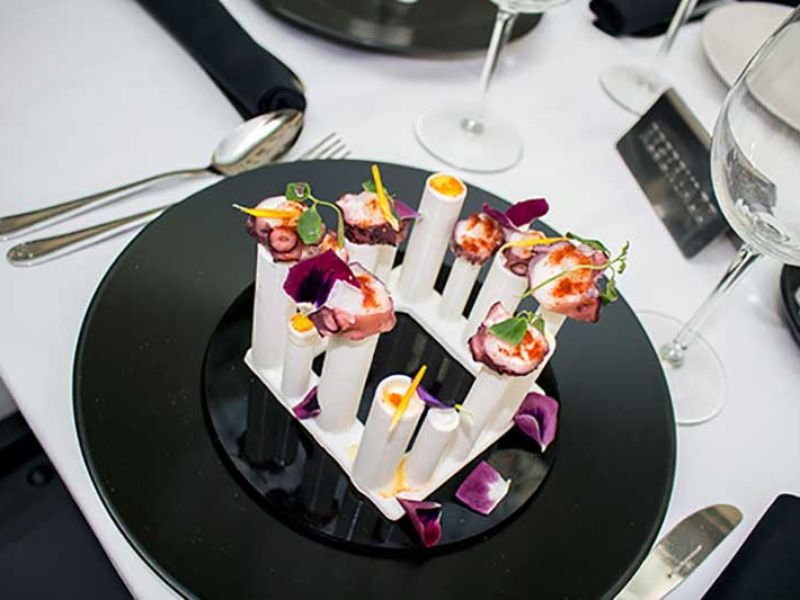 Via: ArchDaily