Located in the city of Chelyabinsk, Russia, stands a unique house built entirely out of empty champagne bottles. This amazing architectural wonder is the work of a local resident named Hamidullah (aged 52) and his son Eldar. This house is located in western Ural Mountains, and the duo lovingly refers to it as 'Palace OZ'.
Hamidullah was always fond of making things out of unfilled vodka and beer bottles, and his children were amazed and proud of his craftwork. In fact, it was his family who kept on persuading him to build something like this someday, but he wasn't so confident about the idea.
Then, in 2007, when he lost his second son (aged 18) in a tragic accident, Hamidullah and his son Eldar decided to go for it, as it was his passed away son's long cherished dream. It took them three years to finally fulfill the dream of their dear departed soul.
So as a tribute to the lost soul, the journey began. In order to build this 99-sq.meter house, they collected more than 12,000 empty bottles of champagne. Some of these bottles were collected from recycling centers while some others were donated by the local restaurants.
Empty bottles acted like bricks in the construction, which Hamidullah sliced with the help of a glass cutter, to give them an even size. Then these evenly chopped bottles were filled with concrete and attached with the timber frame of the home. The gap that was created due to the spherical diameter of the bottle was filled by plastic and a solution was poured between them to firmly hold the bottles in place.
Although, the exterior of the house looks unique, but from the inside it's exactly like a regular home. Furthermore, Hamidullah claims that it will last for another 100 years at least. He also admitted that if any of the bottles break away, it can be easily replaced by the new one at any point of time.
Hamidullah has given this bottle house to his son and his newly wedded wife. The couple is very happy to have it because the house has given them celebrity status, since the structure now has become the center of attraction, and is being visited by large number of tourists.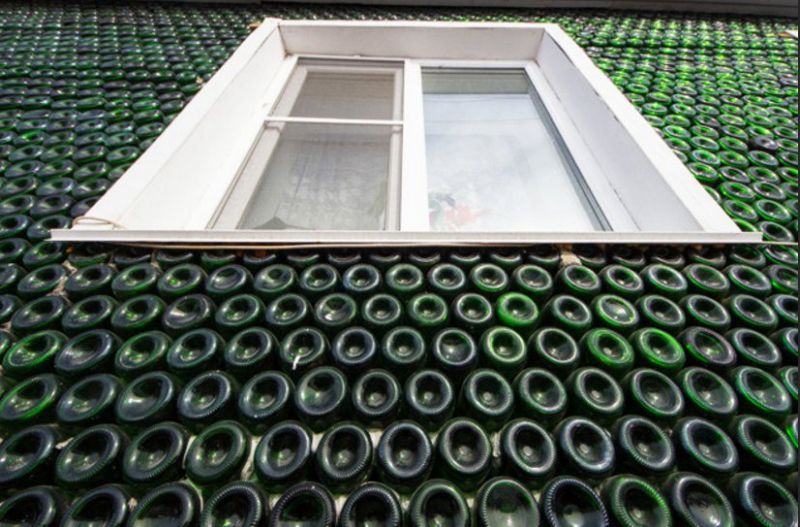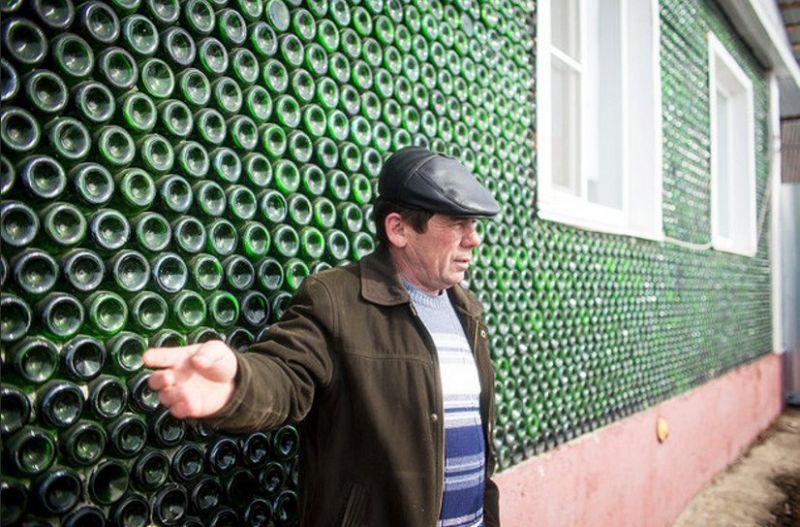 Via: PlanetCustodian