Ice Bed by Who Cares?! Design – a creative design and architect firm based in Vienna, Austria – is a piece of art in itself and the company is working on the idea of rediscovering the importance of multi-functionality. As the name suggests, the design of the bed is more of equitant to an iceberg in the fresh water.
The bed is completely made of DuPont Corian – a solid surface that can be customized to the exact look, color and style. The bed comes with mate surface, sharp edges and seamless integration that makes it one of the unique but full of amenities bed ideal for any room.
Originating from one of the top corners of the room, it is designed in a manner that it covers the center area of the room, making it a secure and durable product. Loaded with all the basic facilities; the back of the bed is engraved with internal storage and exhibition area. Drawers are added beneath the bed to act as internal storage space for keeping your clothes. The countertop and side of the bed is encumbered with LED light which changes colors on command.
This bed is complete in its own sense, what all you need is just plug in to power outlet for LED lights to add magic to your room.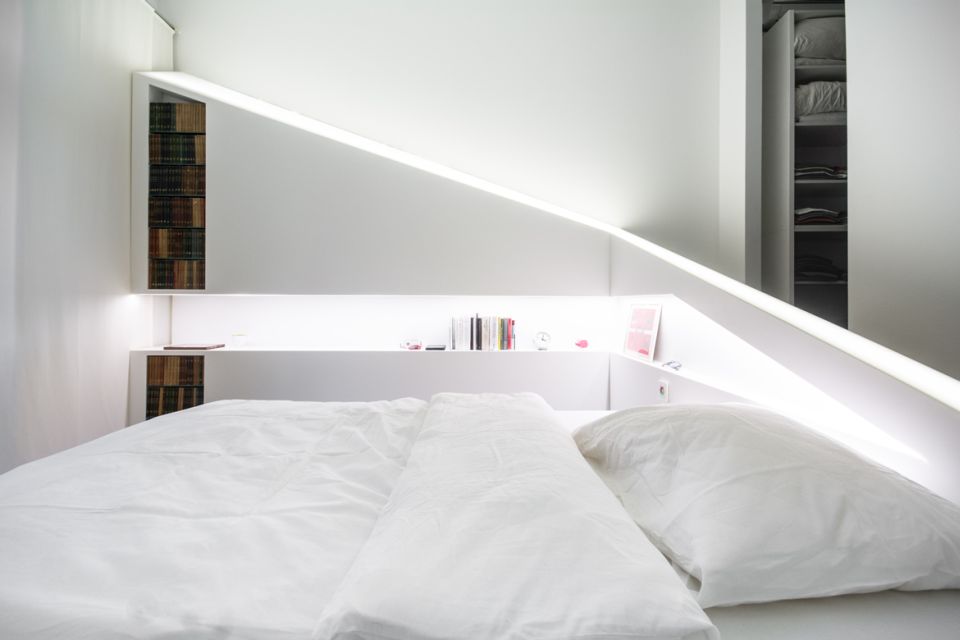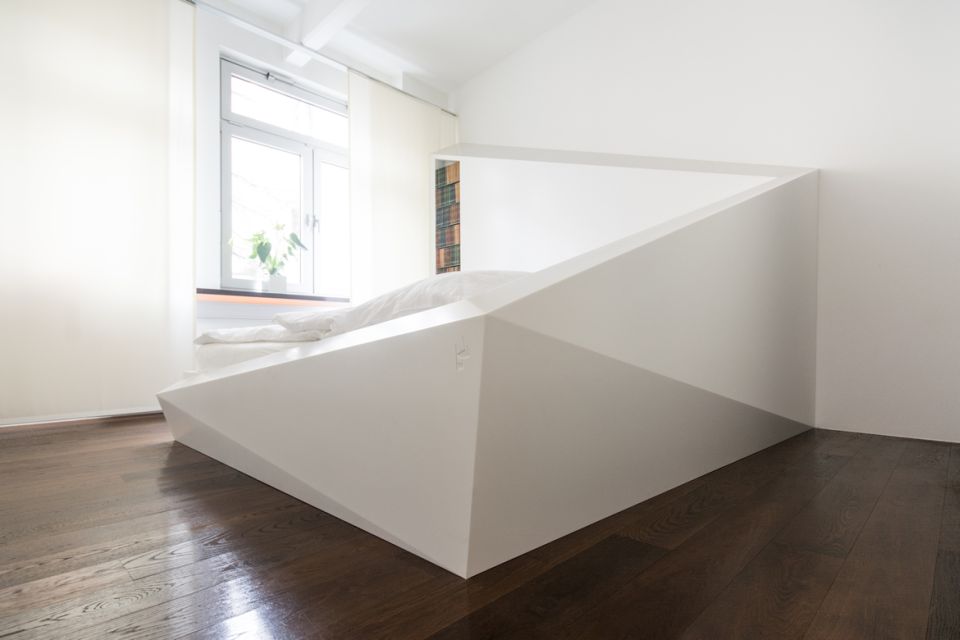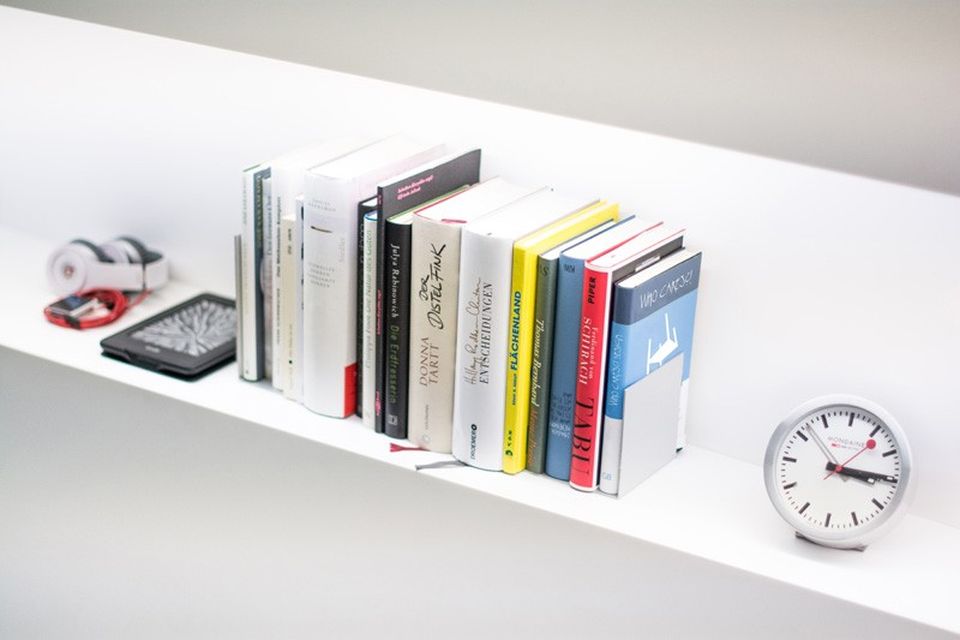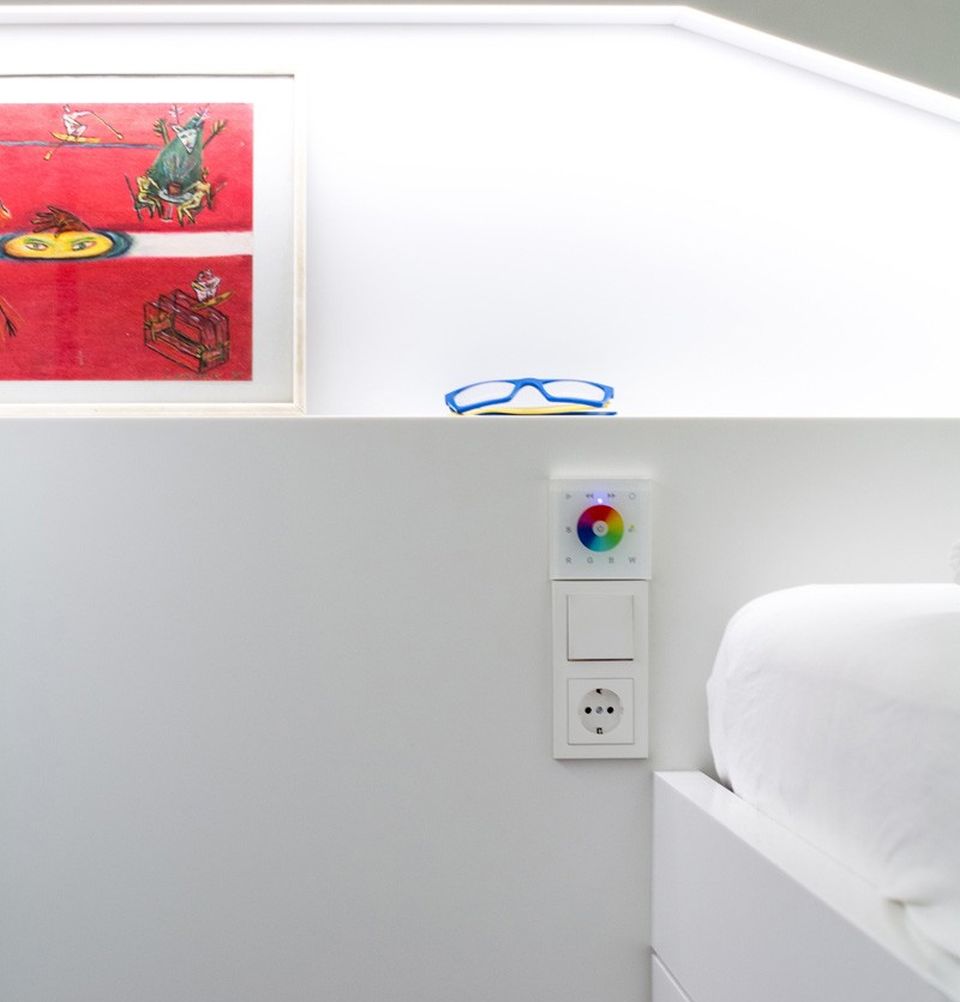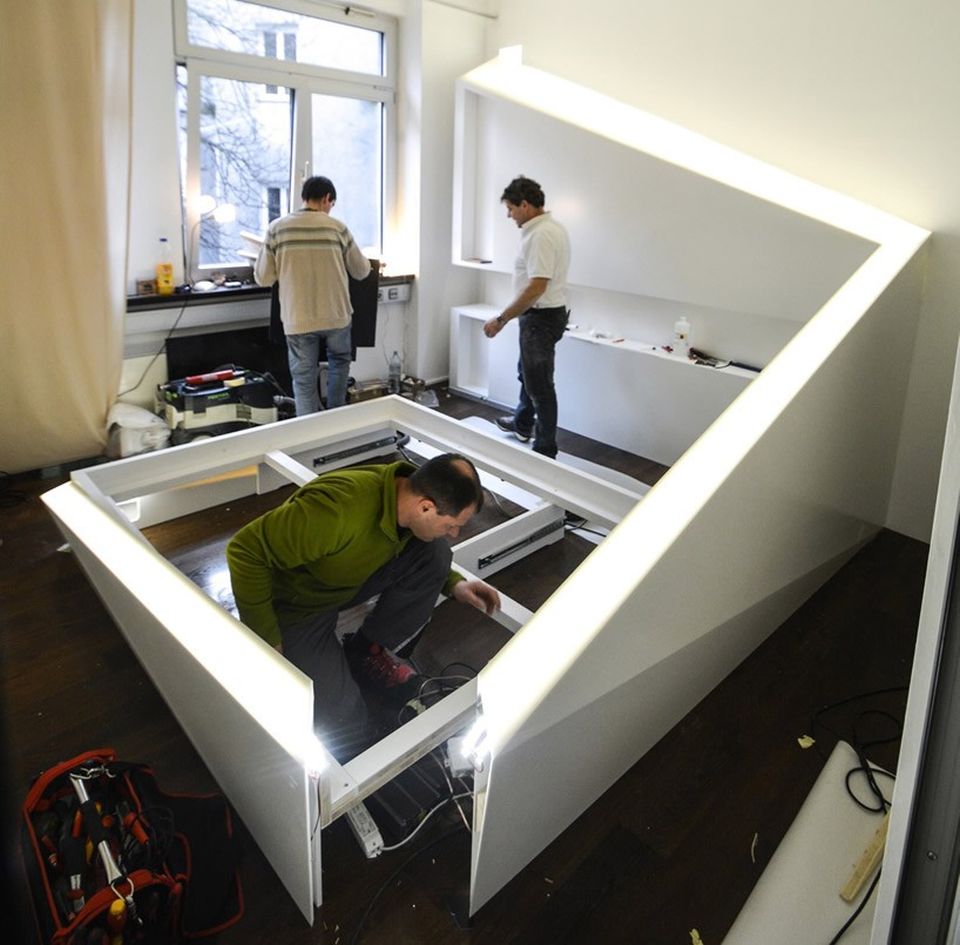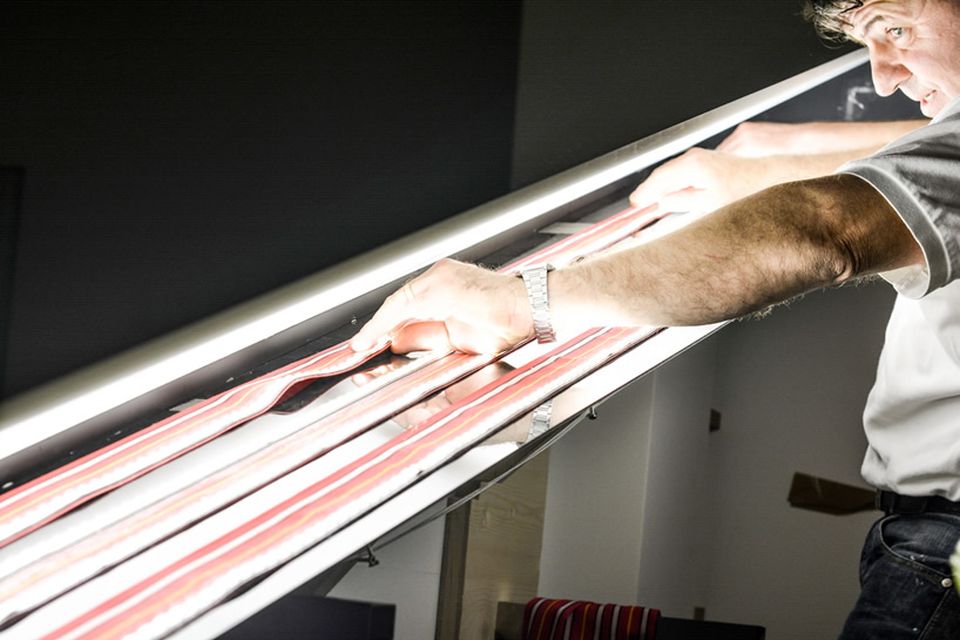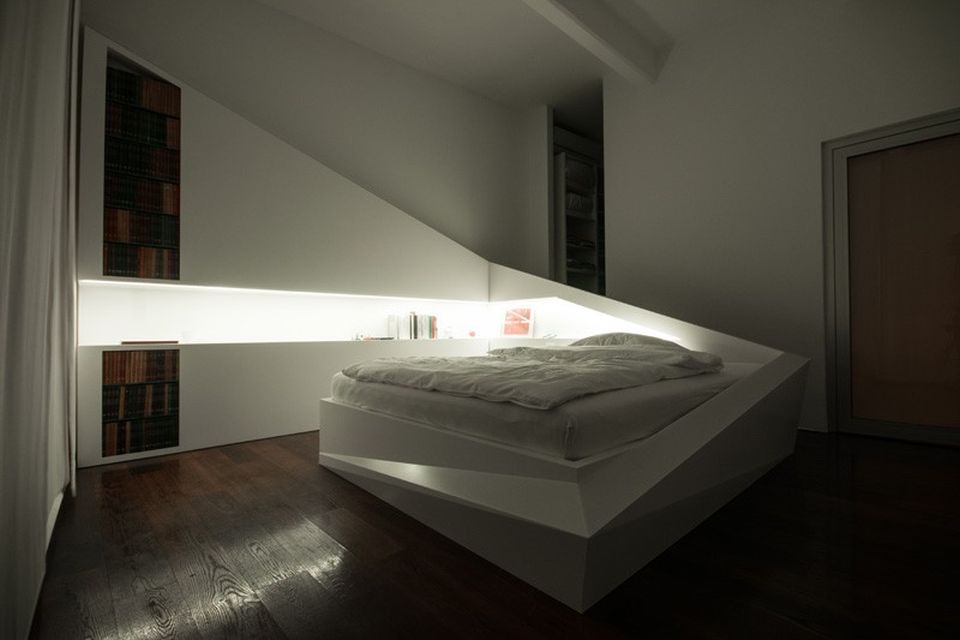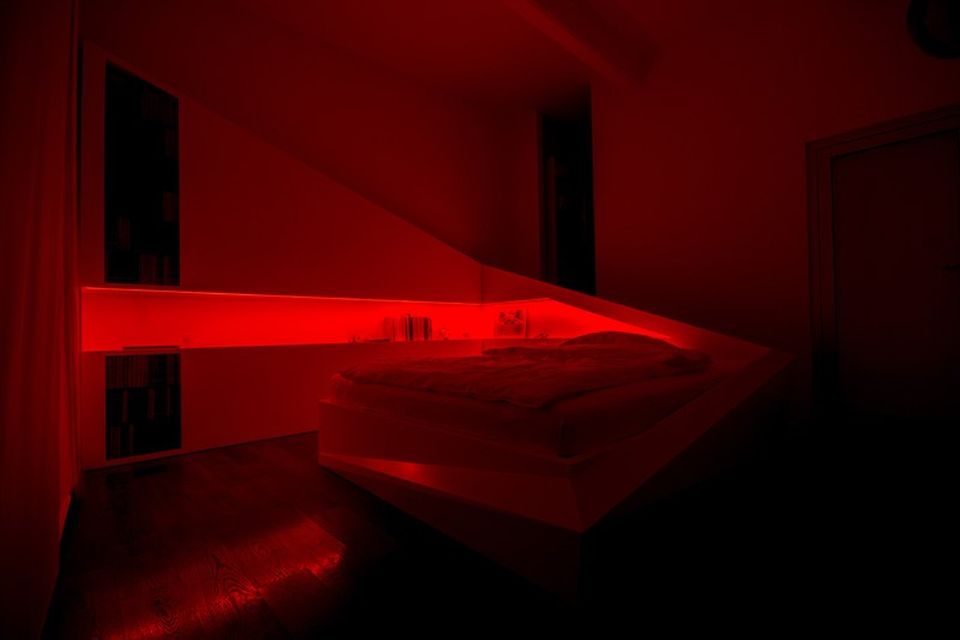 Via : Designboom/Contemporist