Ever wondered what it is like to spend your time in a perfect forest house? Well, we are sure, nothing like what we are about to show you. Designed by architect Chu Văn Đông, this low-cost forest house is an epitome of simplicity, offering some of the exceptional mountain views that will keep you hooked on to this gorgeous abode.
Nestled in the lush woods of Northern Vietnam, built on a small edge, and propped up on stilts, it accommodates two people, and is constructed in a way that you get to witness the natural surroundings in the best possible way. The low-cost forest home has basis essentials, enough to experience a home away from home.
Also Read: This Fairytale Forest House nestled in the serene woods of Germany is stunning
Chu Văn Đông focused more on the surrounding environment, rather than on interior luxuries. The amenities include – a single room with a gable roof fully clad in wood, incorporated with a bench that doubles as a bed, a small wood-burning stove, and a table ledge top that can be used for dining and work. But, what sets it apart from other mountain houses are the glass windows- which frames mountain views and offer exquisite living in a glass box.
The minimalist house offers you peace, a no-fuss place to call your own, rejuvenate, and gasp over the natural serendipity. And, if you can't make it to Vietnam to experience it, you can create one for yourself in the woods, and that too on a modest budget.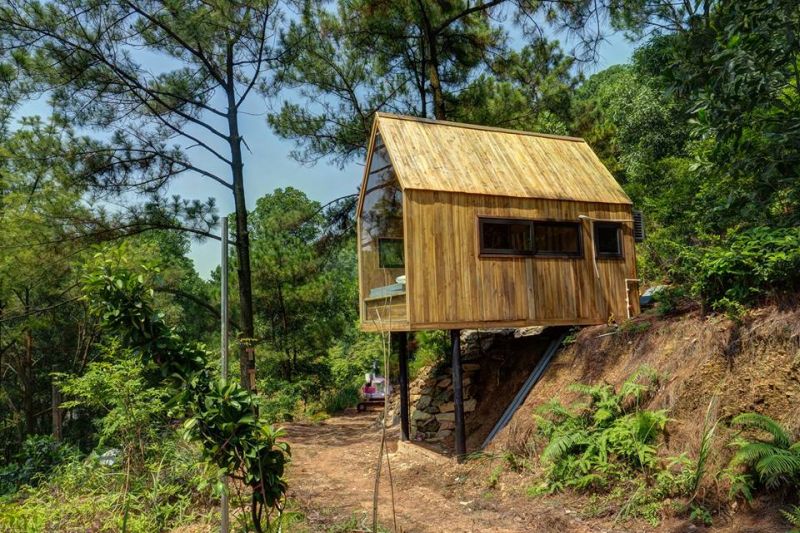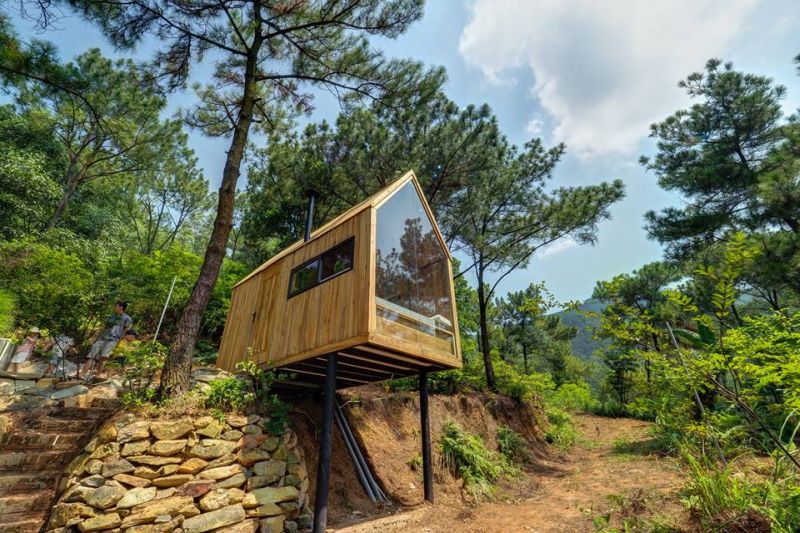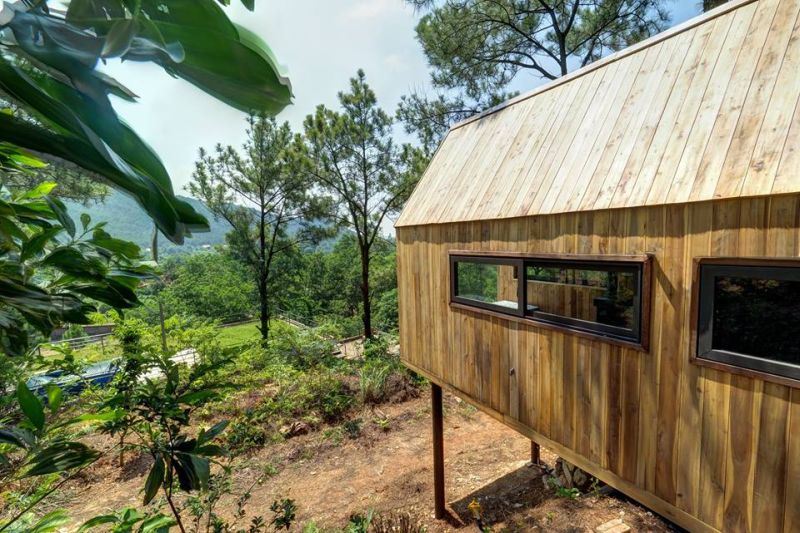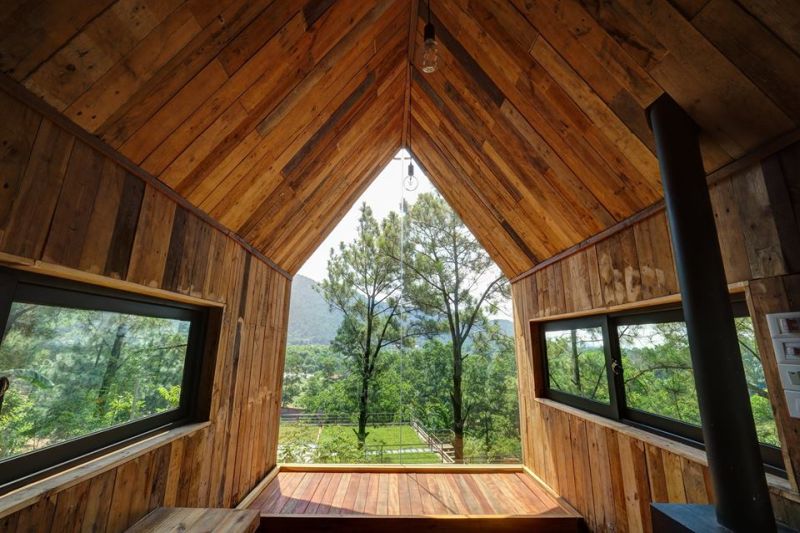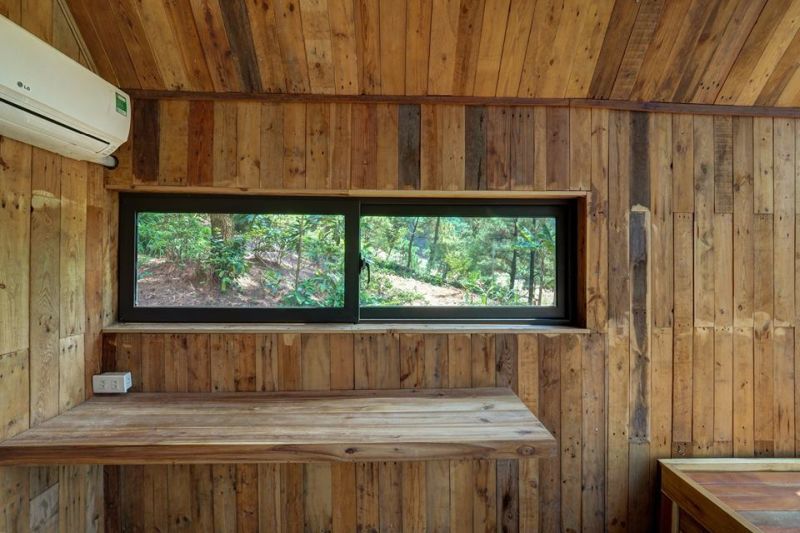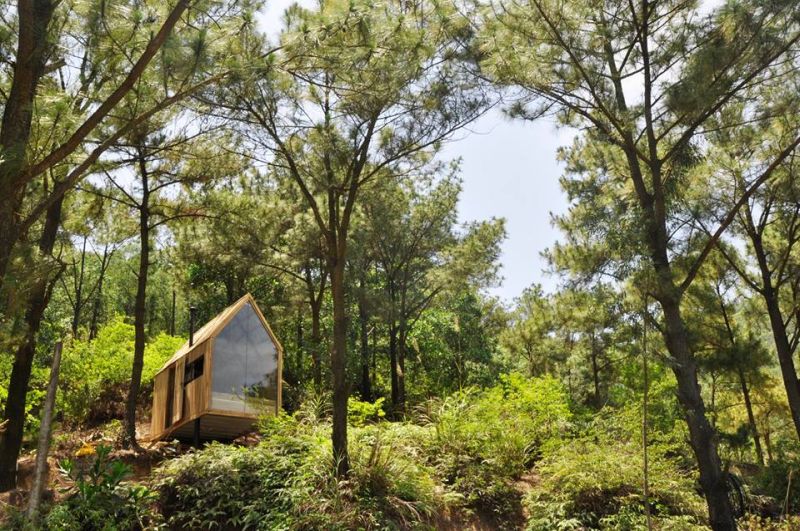 Via: Curbed