There are plenty of chandeliers available in the market with heavy glasswork. But, these are not fit for today's urban household- as city dwellers don't get enough time to clean such complex lighting fixtures. Understanding the need of city dwellers, Italian product designing firm- Formabilio has created the Vialattea chandelier with the help of designer Paolo Manganaro.
Vialattea is designed for people who are looking for a chandelier in less complicated shape that matches their urban lifestyle. It comes in a linear suspension made out of tubular metal, hanging different finishes of the lampshades in varying shapes.
Although, the design is very simple as compare to conventional chandeliers, but its unique character in minimal design cannot go unnoticed. The varying lampshades add an element of surprise due to soothing ambiance of light scattering from each lamp.
The entire chandelier measures about 70 x 14 x 13-inches and weighs 3kg. Therefore, it is easy to assemble and fix onto ceiling of any space where to want to add some unique character; whether home bar, living room, over desk or dining table. It is available online for €459 (approx. USD $581) and comes in red and black versions with identical lampshade designs. The chandelier in shape of pendant lamp will definitely be the protagonist of any living space where it is fixed.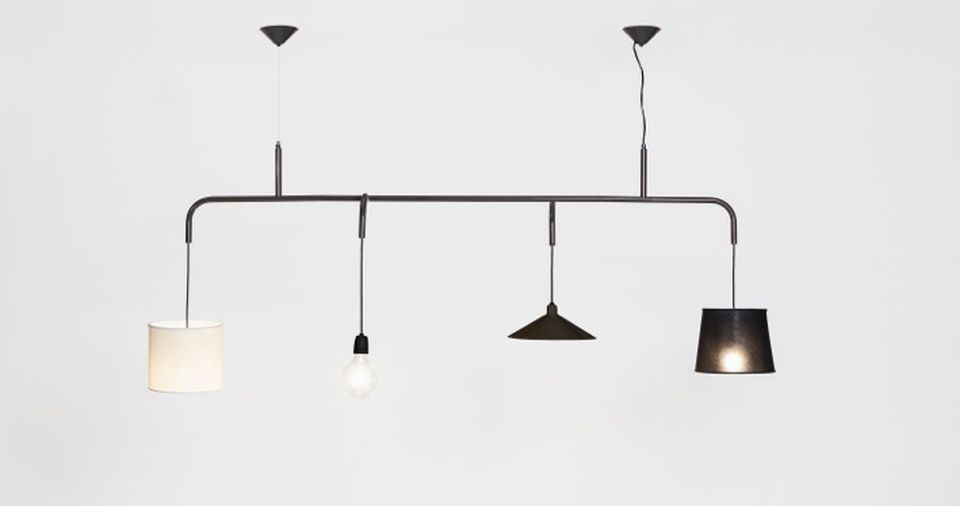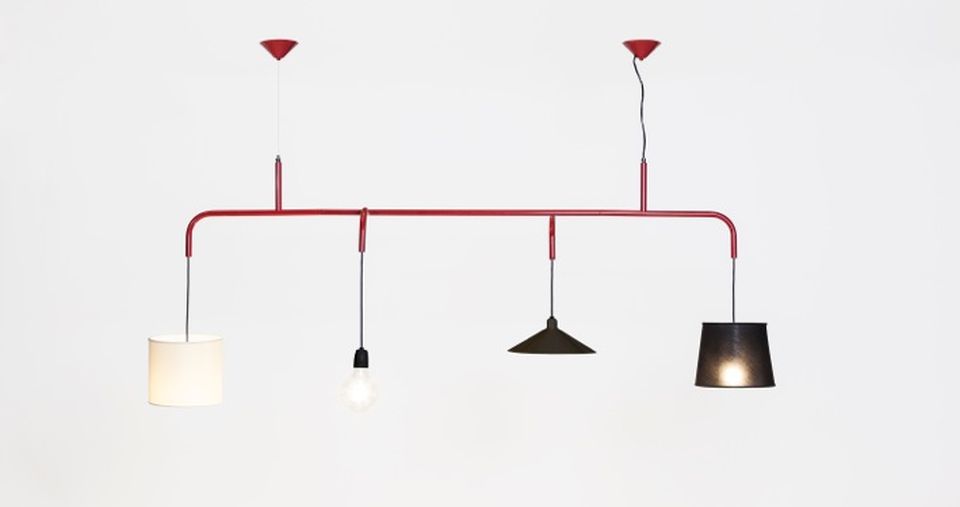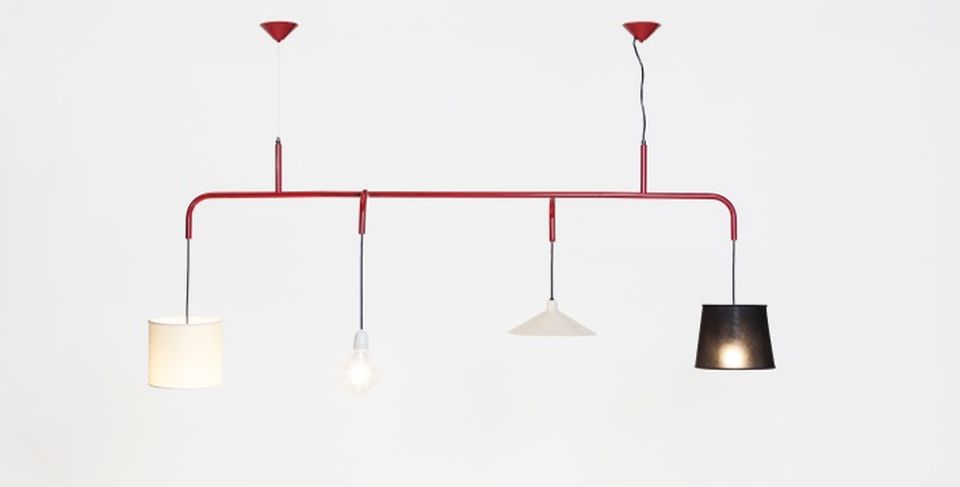 Source: Formabilio