Recently we informed you about world's first football-themed hotel scheduled to open in Manchester in fall 2014. If that wasn't enough, then we've more dose of football-themed Architecture for you. This amazing Football-themed Office is located in Berlin and is designed by TKEZ Architects for employees of Onefootball Mobile Application providers.
The office is built inside an old factory and features appealing artificial green-way running all over the office floors. The green-way is highlighted with white stripes like a racing track, which acts a navigation for employees within the office, to move from one location to another.
Concrete floors, high ceilings and huge windows are retained by the architects to maintain the factory's industrial vibe. But to accustom the office with football culture, certain floor areas are painted with arrows and crosses depicting a football player's scrapbook and accessories with company's logo as well as football jerseys on it adds flavor of football all over the place. A mini football arena is also made for the employees for recreation and to enjoy the popular game with their colleagues.
With this innovative office space, employers of Onefootball are hoping to provide a thrilling office environment to their employees, where they not only feel the passion of the game but also focus on their work. The office is supposed to bring team-based approach among the employees just like a football team.
Well, don't know whether the firm will be able to get the best out of their employees or not, but we surely loved the idea and design of this extraordinary office filled with sporty enthusiasm of the world's popular game.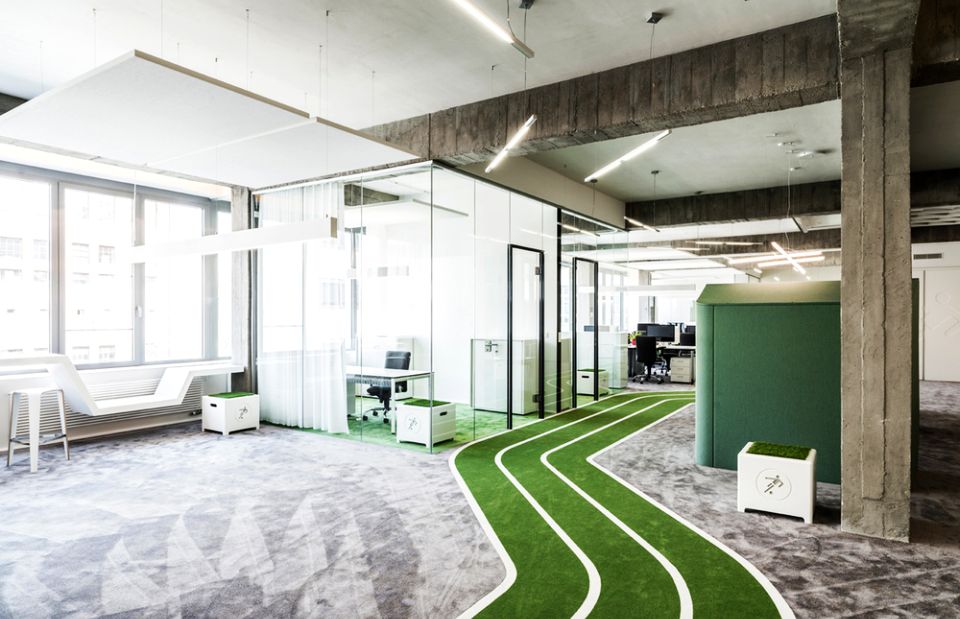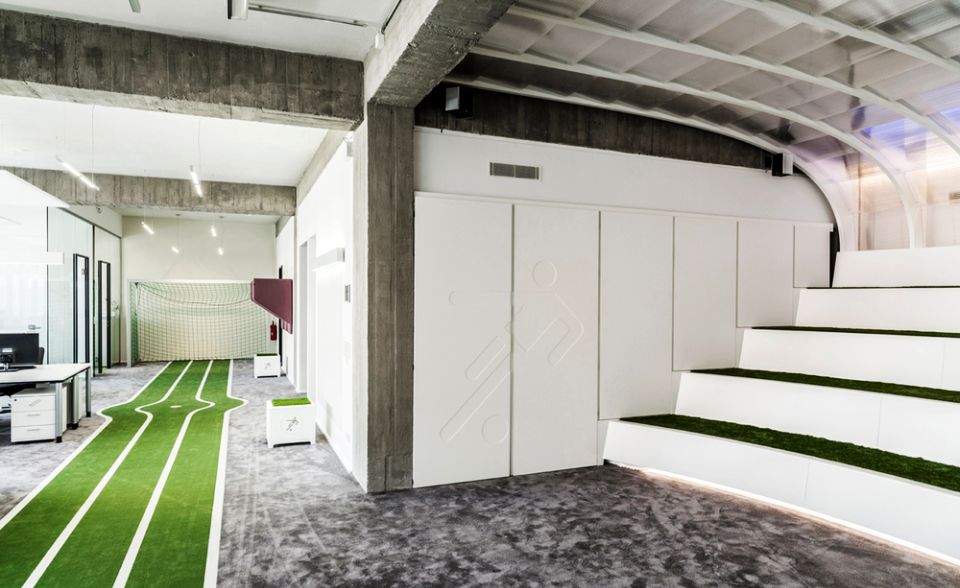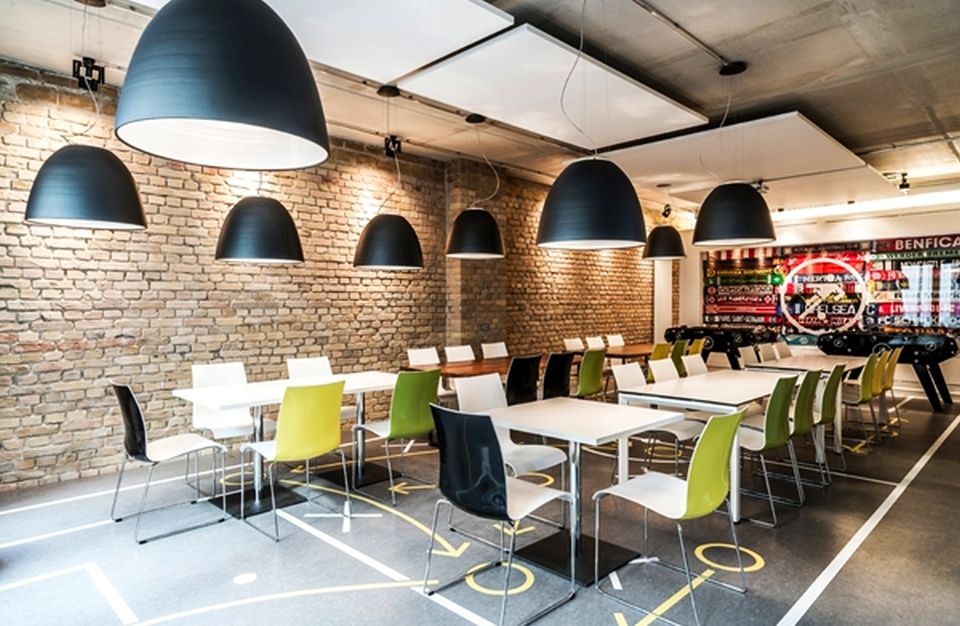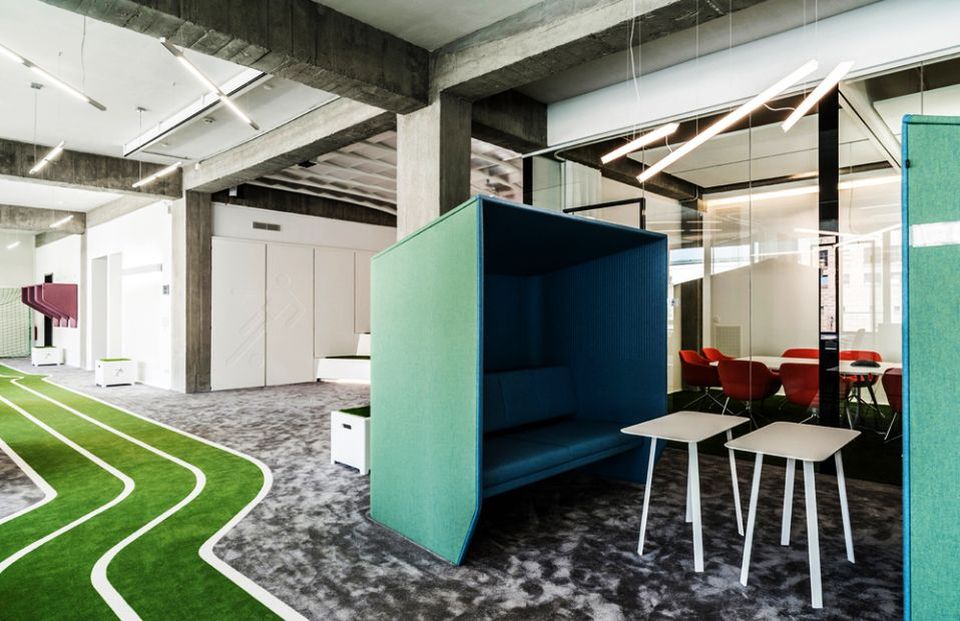 Via: Knstrct