Recycling projects are always cool because you can turn your trash into something new and useful. But tires are a headache in terms of waste management and recycling, due to the large volume they are produced in. And the components used in their manufacturing are ecologically problematic. Plus they are highly durable and non-biodegradable, so they consume more valued space in landfills. However, there are clever DIY ways to deal with recycling old tires and upcycling them into new shapes, form and useful objects.
Thabo Maringa, 43, from Phola Park village outside Mokopane has recycled old car tires into stylish furniture and other useable items. Maringa discovered his recycling talent after he lost his job as a fitter in a Platinum mining company.
Also Read: Ingenious Furniture Pieces Made From Recycled Tires
He collects tires that are not fit to be used on anymore and turns them into home furniture and other artefacts. This way he earns his living by selling them to the locals. Thabo also makes traditional sandals, doormats and swings by repurposing old tires.
It is estimated that South Africa's unemployment rate has increased by 27.1 percent in the first quarter of 2016. Maringa, who now survives by recycling car tires plans to reduce the level of unemployment by increasing his business and employing more people.
He believes that children at early age should be encouraged to pursue their own business so that they don't have to rely on employment, but rather create jobs for others. Thabo has already started teaching this artwork to his five-year-old son, so that he can create such kind of furniture.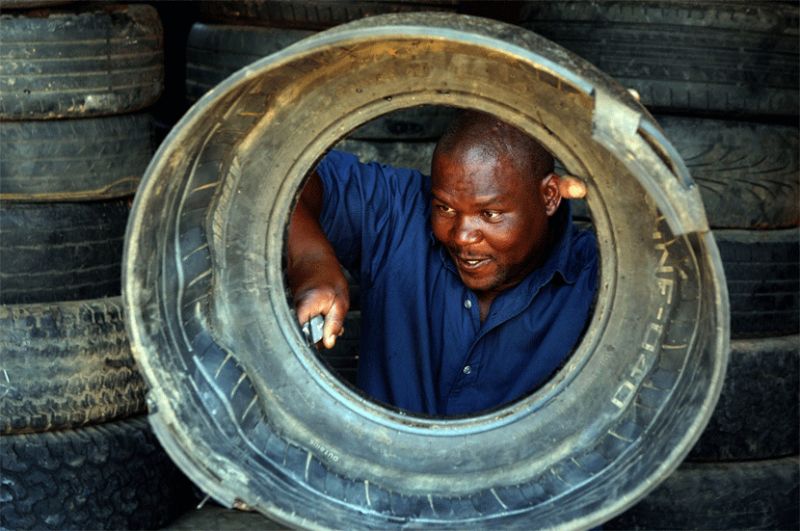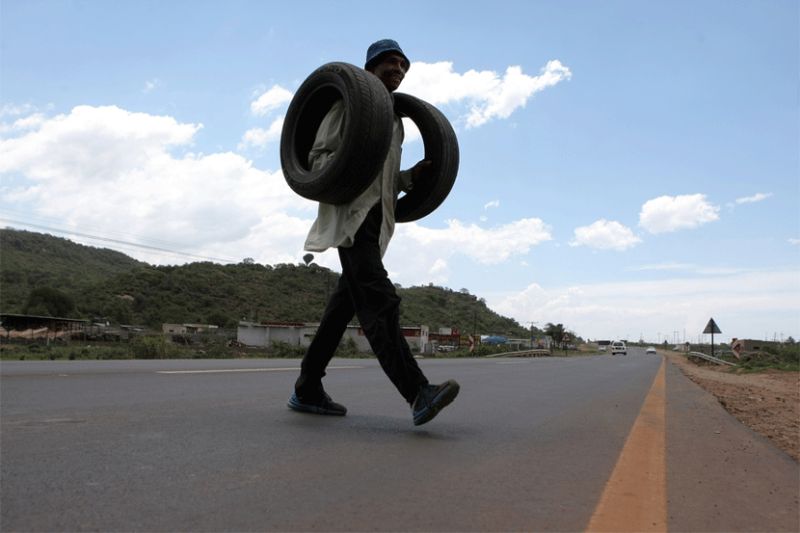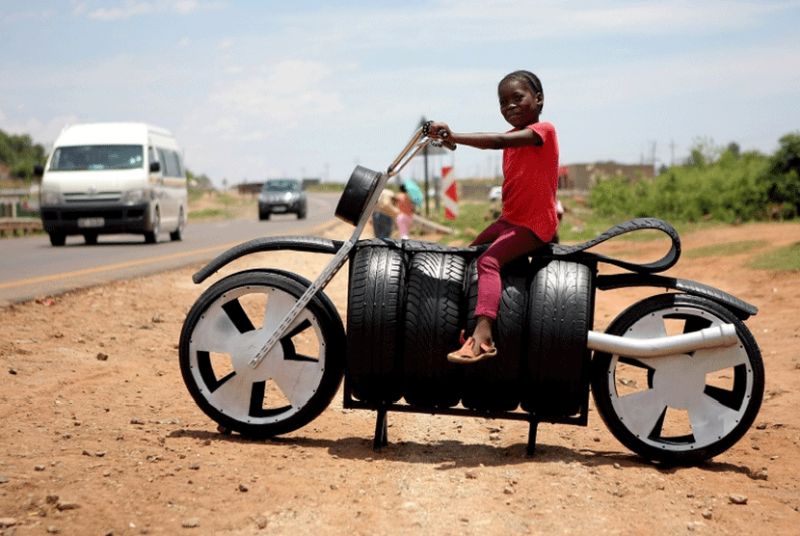 Via: SowetanLive