This year, outdoor furniture company Gandia Blasco organized the tenth edition of the International Outdoor Furniture Design Competition. Keeping in mind the theme of the competition i.e. "Swing," various designers submitted their designs for the competition. However, the minimalist Frame Swing bagged the first prize at the competition due to its sleek layout and ability to naturally blend with the static landscape.
Created by four design students (Álvaro Olivares Peralta, Sevak Asatryan, Esther Sanchis Llopis, and Eduardo Sancho Calzada) from Universitat Politècnica de València (UPV), the swing features a simple framework that represents infinity with its minimal framing. With its simple box-shaped layout, it shows how time runs at different pace even when we're present in a fixed timeless environment.
No matter it's placed in a natural landscape or an architectural setting, the swing creates a place of reflection around the landscape along with passage of time and oneself. Its clean-cut architectural lines aim to be just more than a swing. It is more like an elegant piece that's setup in an outdoor setting, uniting empty place where it's placed with the surrounding landscape.
The jury at the competition was formed by architect Manuel Aires Mateus, Carlos Urroz, Director of ARCO; Carla Khevenhueller, landscaper collaborator Fernando Caruncho and Kike Sarasola, President of Room Mate Hotels. All of the judges were highly impressed by this aesthetic representation of both time and space.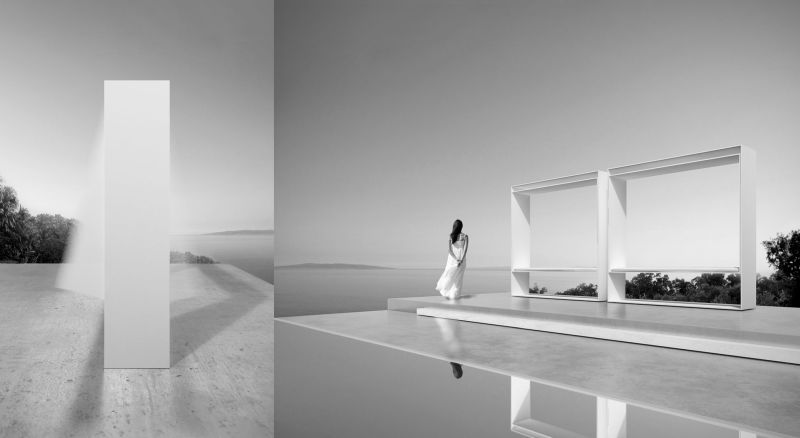 Via: DissenyCV