Frank Lloyd Wright's organic architecture has always been a source of inspiration for designers and photographers including the Phoenix-based photographer Andrew Pielage who is on a mission to photograph all his work. This American architect has designed various buildings, but only a few of them come for sale in the market. If you're looking to buy a Frank Lloyd Wright dwelling, then have a look at Sol Friedman house which is currently listed for $1.5 million at Houlihan Lawrence. It is a three-bedroom, two bathroom mid-century modern house located approximately fifty minutes north of Manhattan in the Usonia community in Pleasantville, New York.
This 2,164-square-feet Sol Friedman house is one of the Usonian homes built by Frank Lloyd Wright around 1948. Its round layout, flat roof, and stone walls create a visual relationship between the interior and exterior spaces. As one steps inside, there is a large living area with a central fire place, while kitchen and a library are tucked into different corners of the first level. A spiral staircase leads to the upper floor that houses three bedrooms, two bathrooms and another living area. The whole interior space is furnished with custom fittings and furniture made by Wright.
Also Read: Two-story mushroom-shaped treehouse named Shed of the Year
There is even a mushroom-shaped carport on the front, complementing the unusual design of the house. The curvy design of the Sol Friedman house gives a sense of harmony with the environment, just like a treehouse floating in the woods. This Usonian house nicely tells that Wright also understood the architectural highlights of a round home.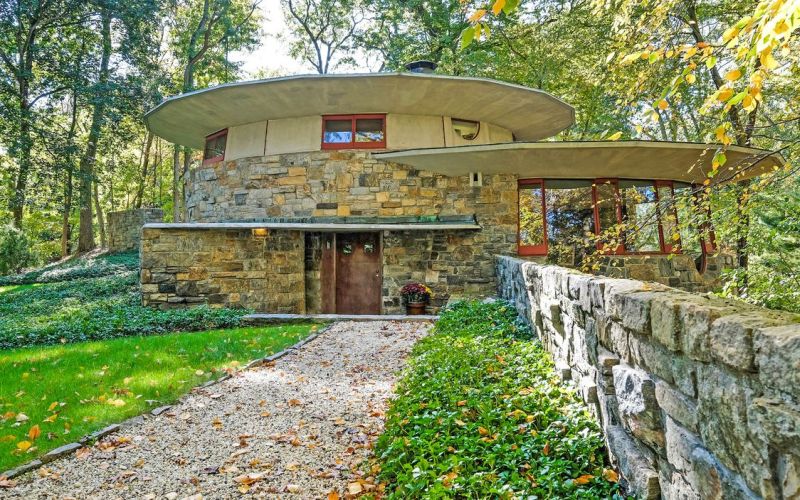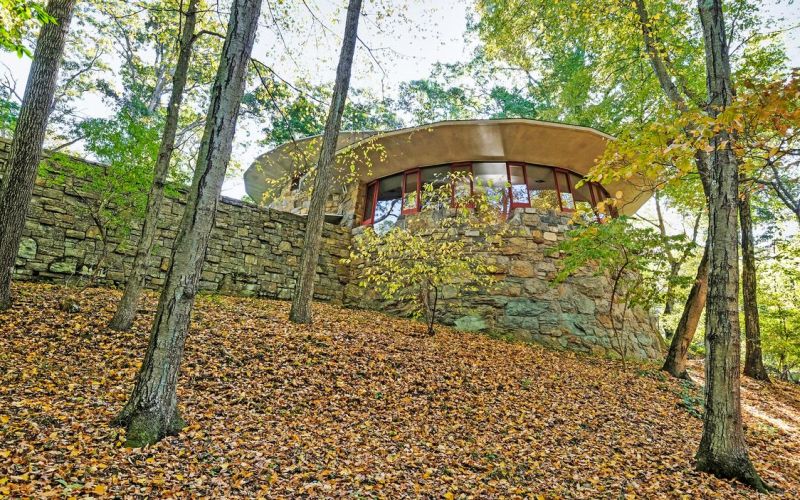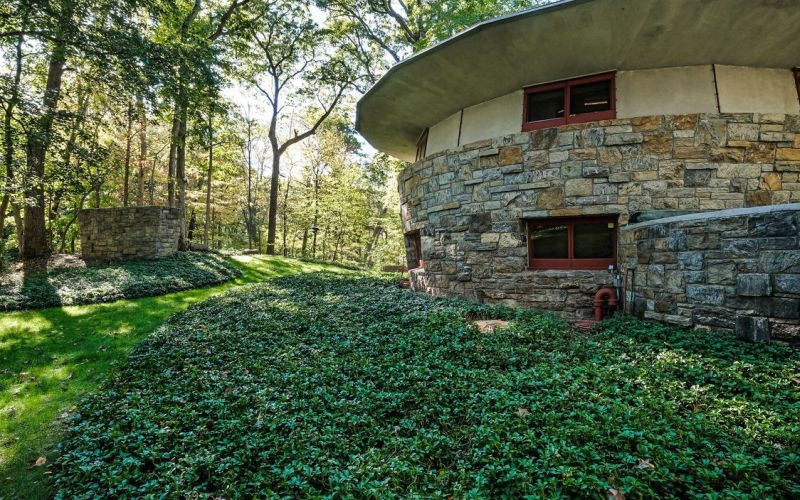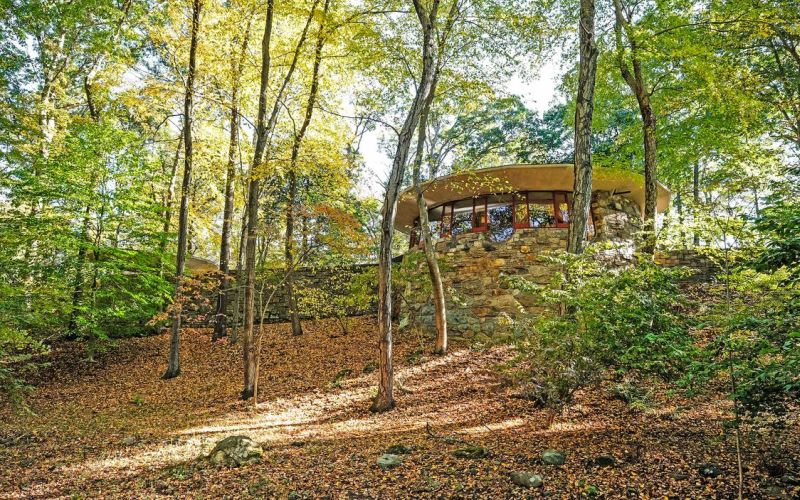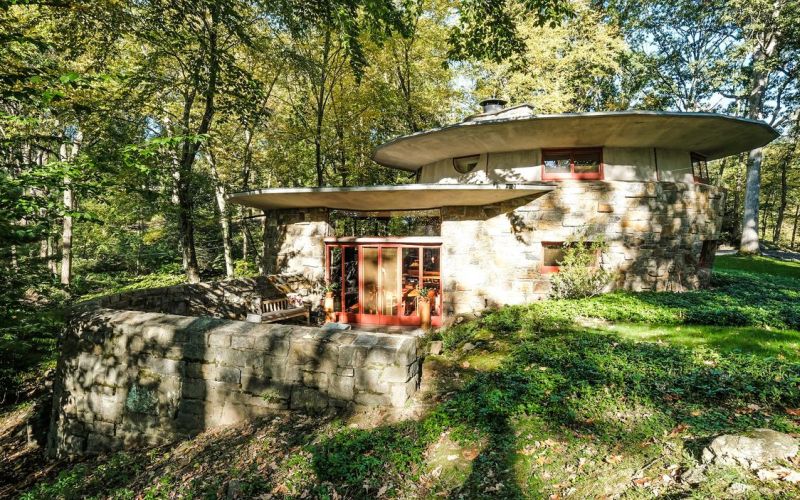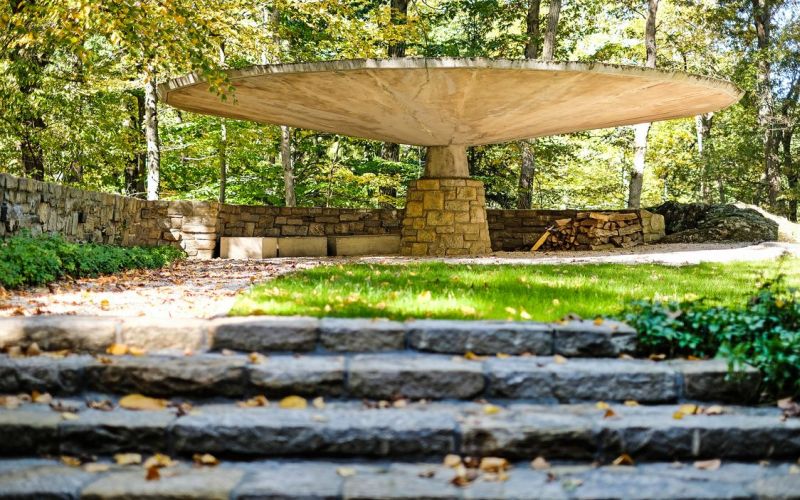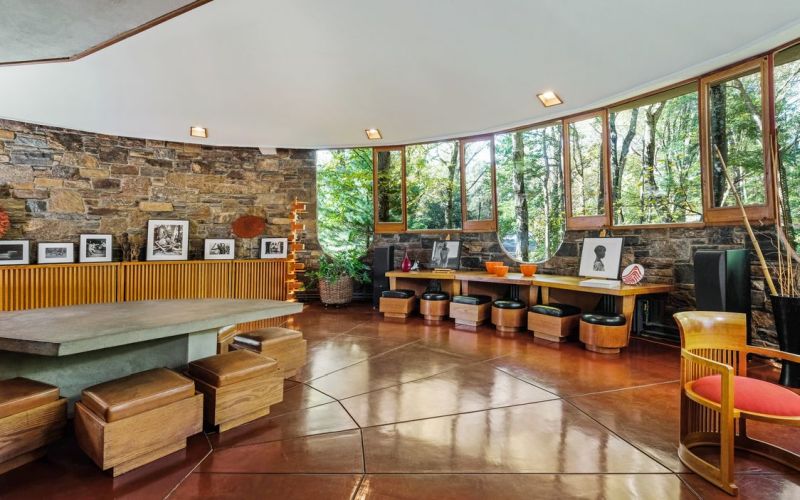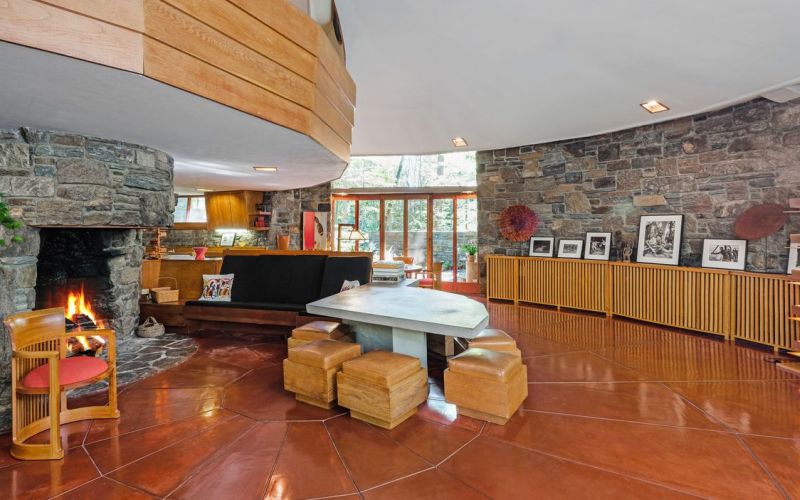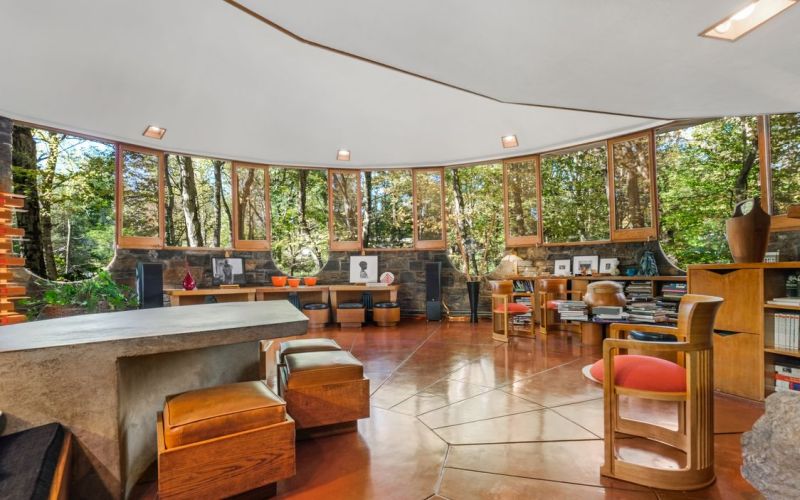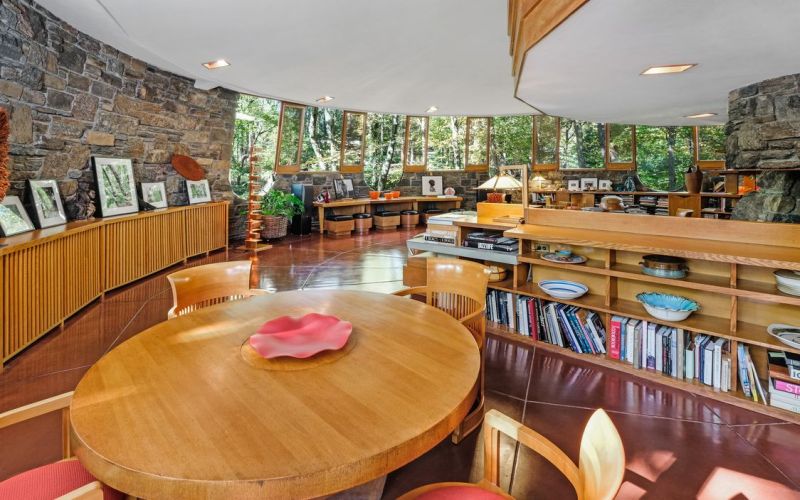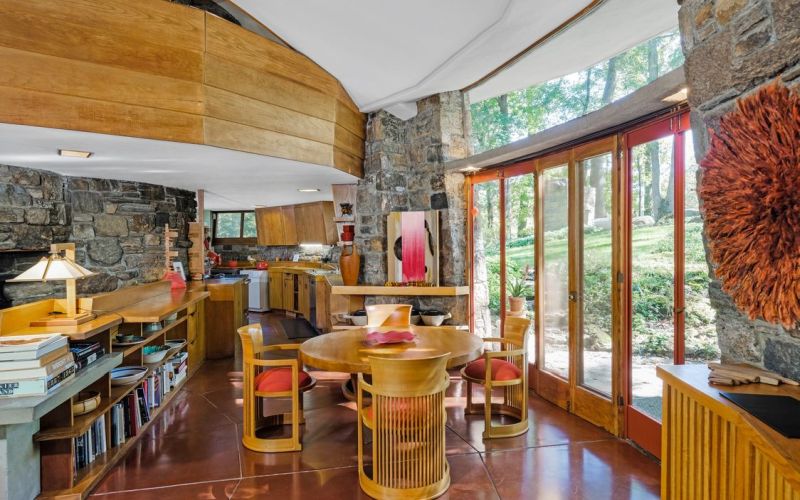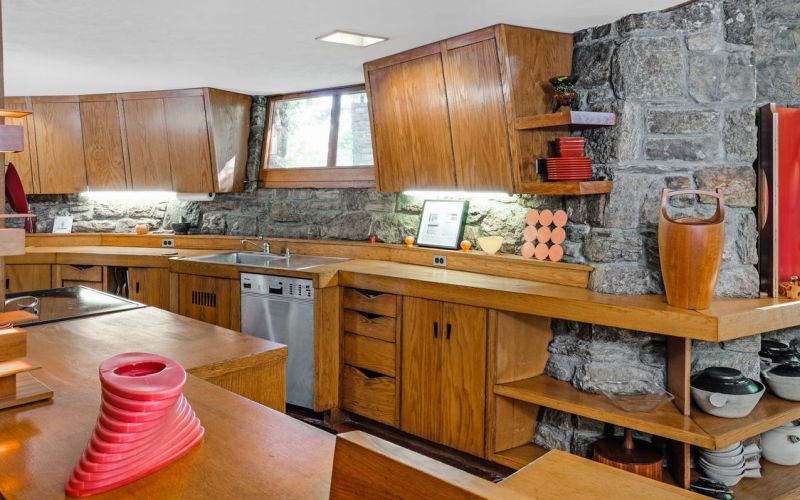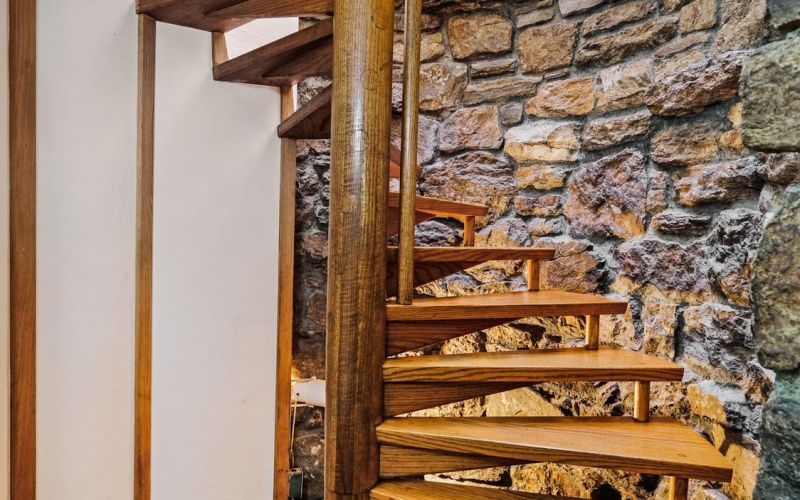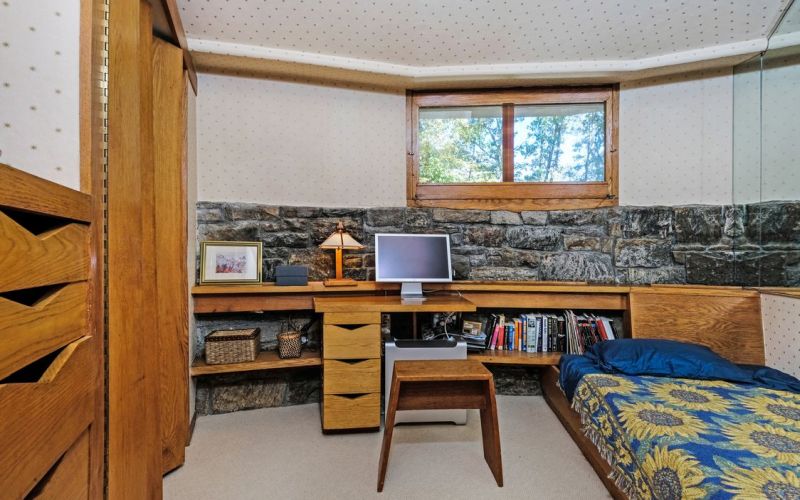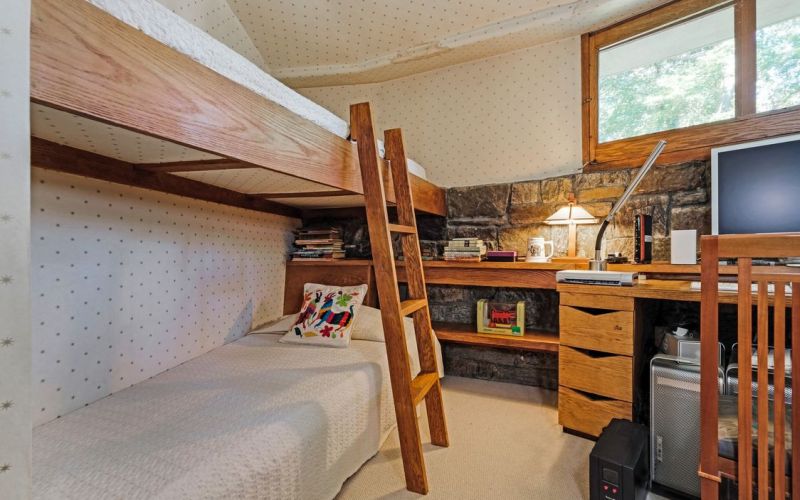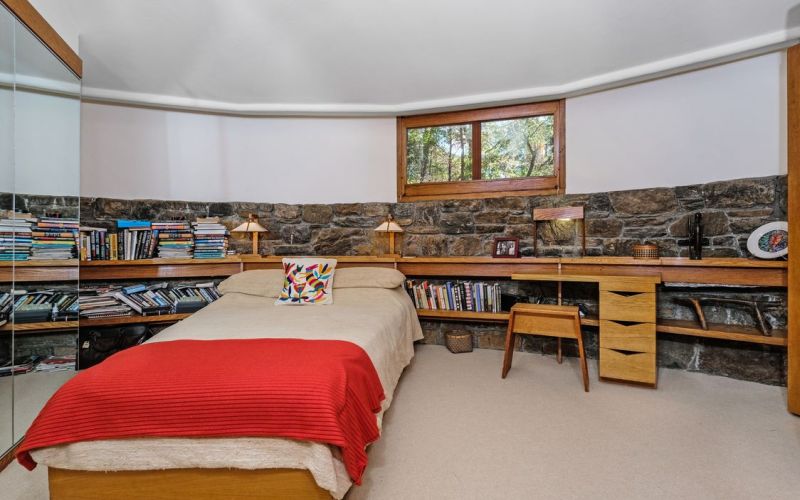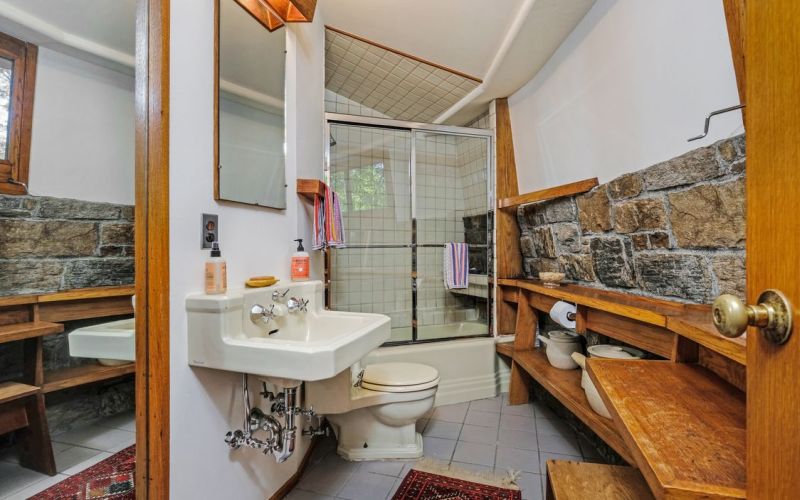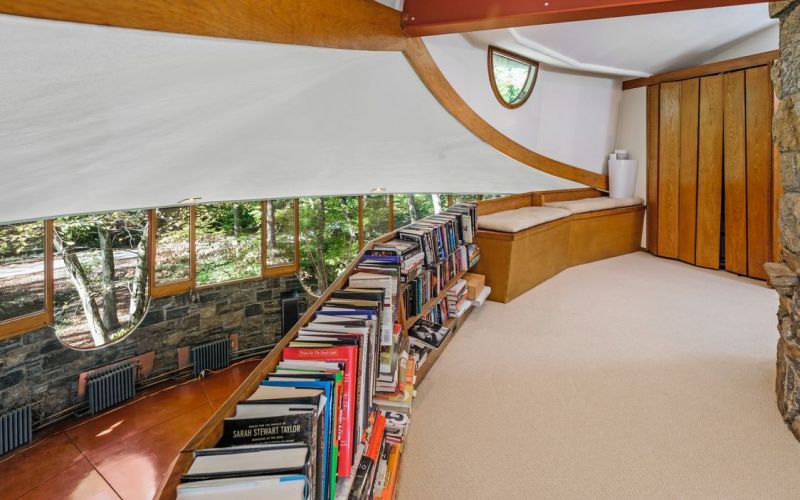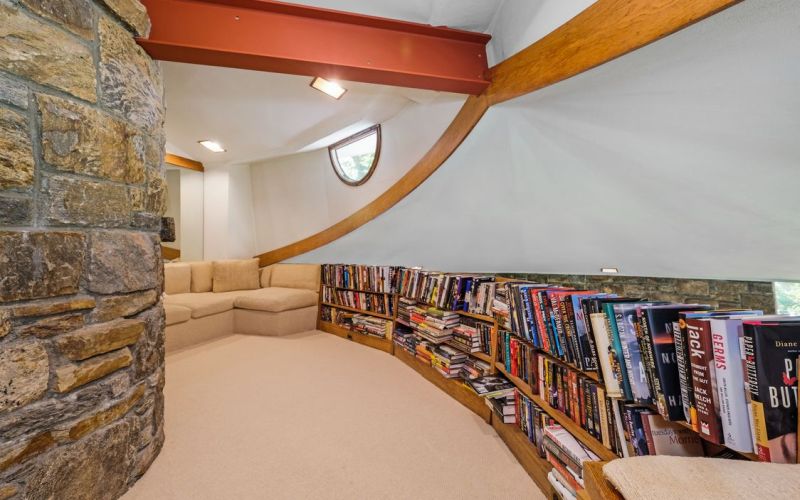 Via: MidCenturyHome