South Korea-based designer Eun Kyoung Lee has created Free Hug Sofa as an entry for the A' Design Award and Competition.  Inspired by body pillow doll and the warm cuddles given by mother, friend or lover, the sofa has two arms to hug you.
Resembling humans, the sofa gives users the feeling of being alive and can easily wrap them up. Different from any normal love seat, the sofa is ideal to read books, relax and even take naps making the arms wrap around you. Designed to rotate in different directions, the free hug sofa is easily transportable and store. It is designed with the concept of space utilization in mind.
According to Lee, in the hardness and urban chaos of the world, people are living in pure emptiness and are forgetting childhood. However, this sofa will give them a chance to embrace love and tenderness even if they are living alone. Benefiting users with stability and comfortable sitting position the sofa is made available in different colors and sizes.
Offering a more relaxing and soothing experience to users, it can be a playmate, pad for placing a laptop or providing comfort to the elders back. Proving to be a multi-functional sofa, it looks like its saying 'Come here I will hold you in my arms.'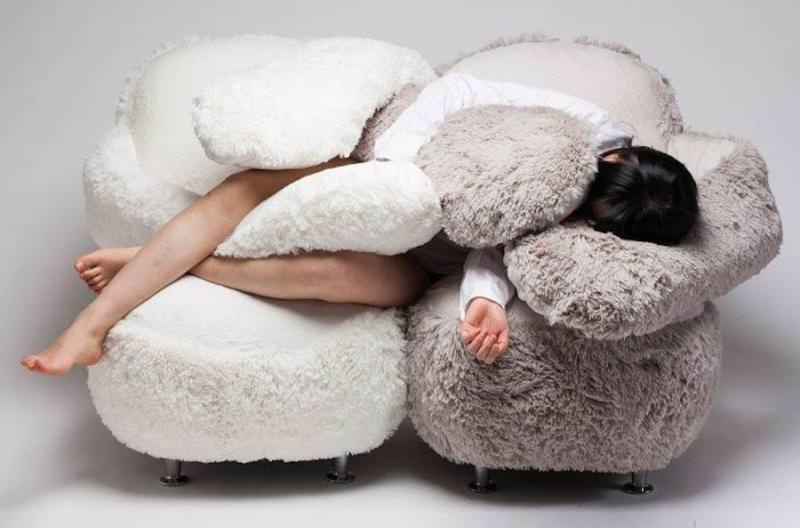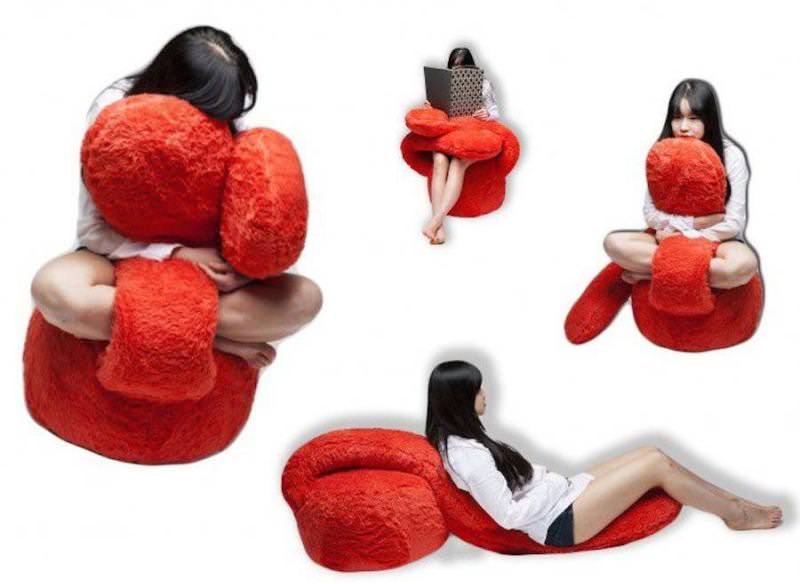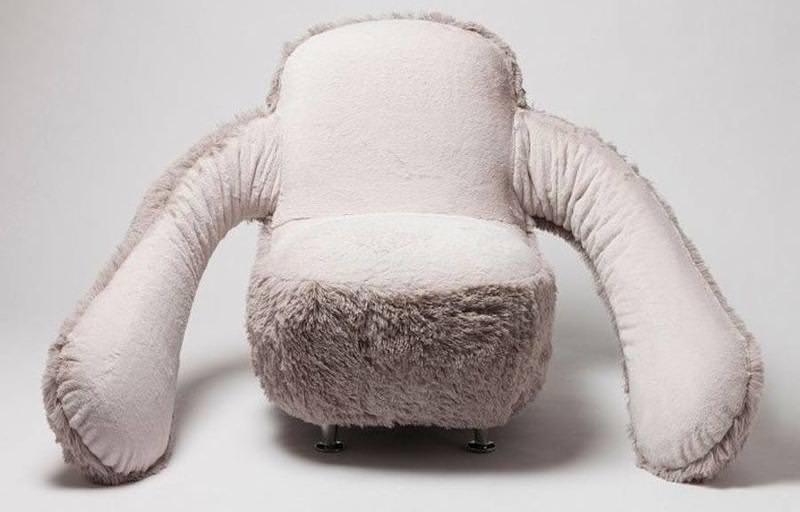 Via: Fubiz