Although smartphones allow you to access nearly all Internet of Things with touch of your finger, but the only limitation is that you cannot use your smartphone while bathing. This is because all of the fear of damaging your smartphone with splashing water in bathroom. To solve the problem and let you play with your phone while having a nice long bath, Japanese startup Thanko has unveiled inflatable Bath Pillow that comes with hands free smartphone holder.
It is air bubble pillow for attaching into any bath tub and its front-facing extending arm is hooked with waterproof smartphone holder. For using this amazing water-resistant pillow, you need to attach it into your bathtub and throw your smartphone inside its waterproof transparent phone holder. So, you can enjoy using your phone even while lying inside hot water bathtub.
The smartphone cover measures about 3 x 6-inches, which means you can use it for any phone from small touch screen up to iPhone6 Plus sized phones. Moreover, its stiffness can also be adjusted for more comfort by the amount of air you blow into the stand. Apart from using it in bathroom, you can also use it to access your phone while lying in comfort of your bed without using your arms. This cool accessory comes in three different colors- white, pink and gray. You can purchase it online for ¥2,480 (approx. US $21).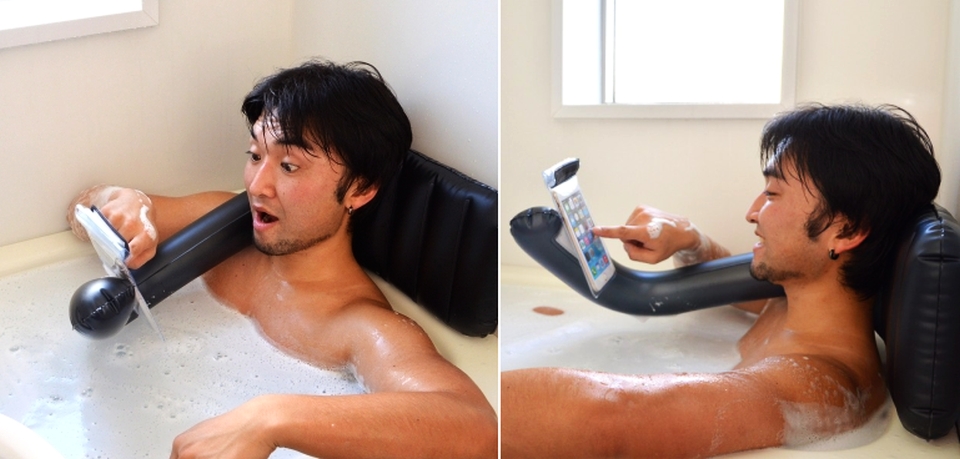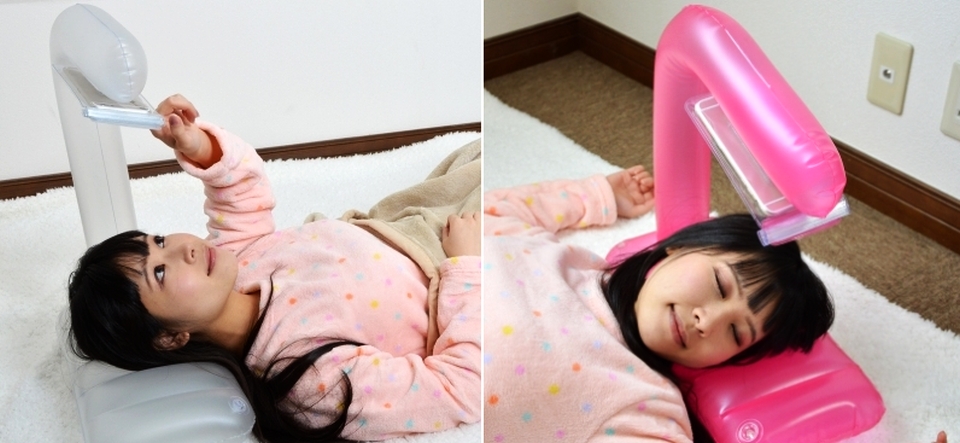 Credit: HouseofJapan