Italian designer Paolo Ulian has created freestanding Introverso marble washbasin with dual personality for Italian company Antonio Lupi Design. The unique washbasin is made from white Carrara marble blocks, which are machined and lightened by a series of cuts revealing the inner core.
Basically, the inner core is outlined in steps and various depths, forming cylindrical exterior. The marble steps conceal the inner three-dimensional sculpture that can be revealed slowly by breaking the edges of the blades with a hammer. This way the raw sculpture is unveiled in its interior.
By sliding your fingers along the marble plates, a soft and natural music is produced. The music comes from the soul of the stone to fill your bathroom with a soothing natural sound. The machine cutting in series allows you to view the shape of the sink even when the marble slats are in monolith form.
But as the marble loses its external shape and turns into an ethereal centerpiece, it adds aesthetic value to its functional design. The newly emerged shape can become part of any contemporary home decor.
It's completely on the user, where they would like to keep it in its original shape with marble slats or reveal its raw shape or make alterations by bringing out the illusive curves using a hammer to break the slats. For more information, jump to Antonio Lupi website.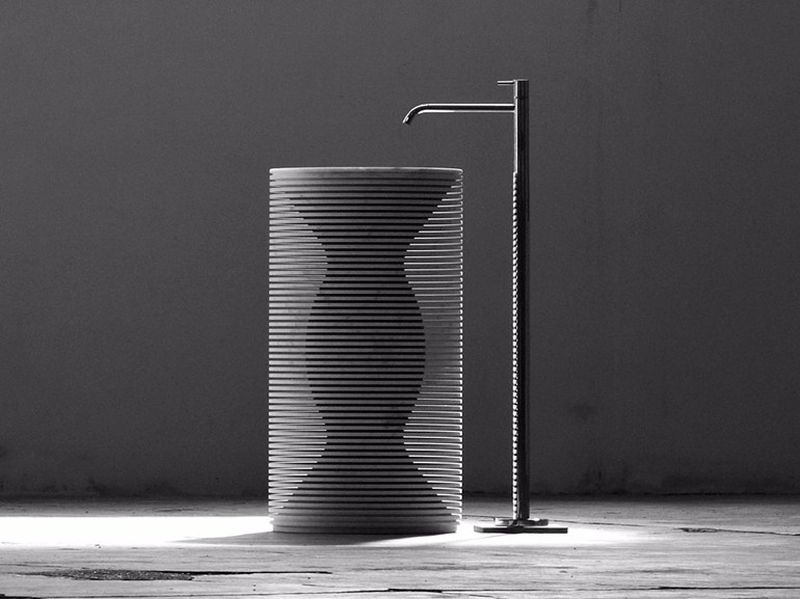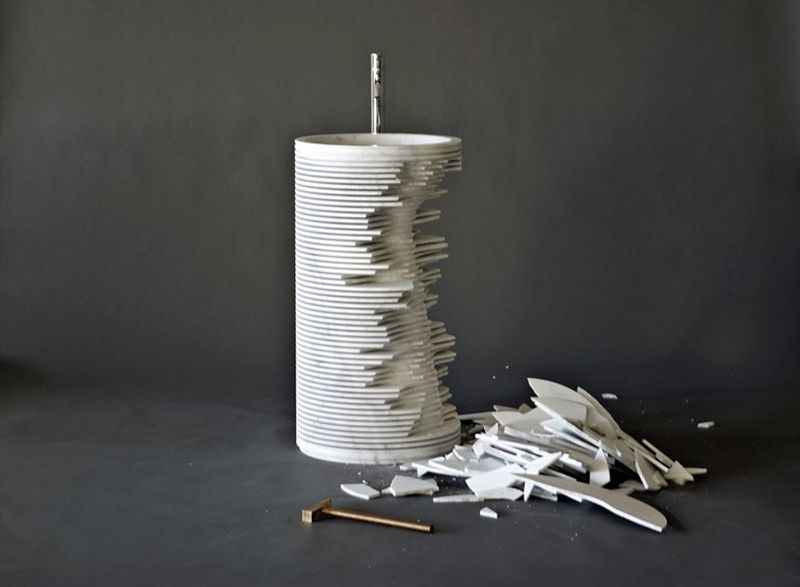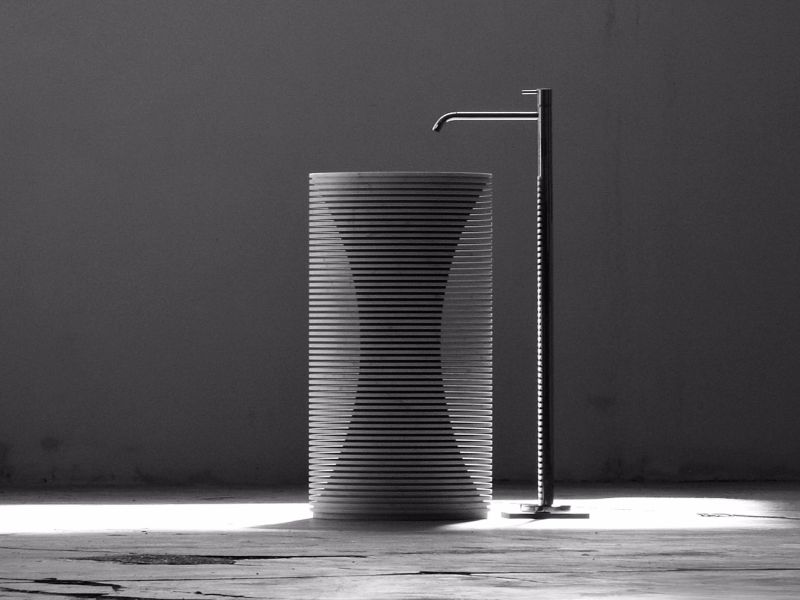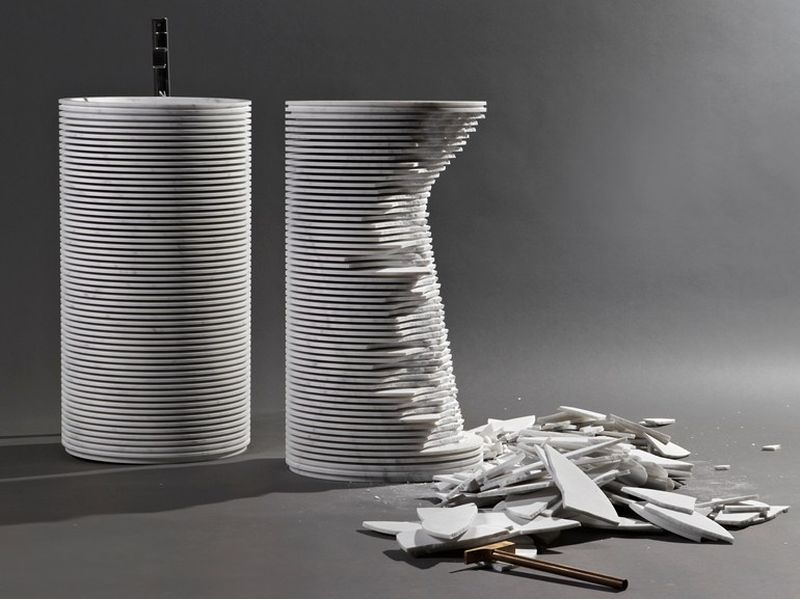 Via: ArchiProducts