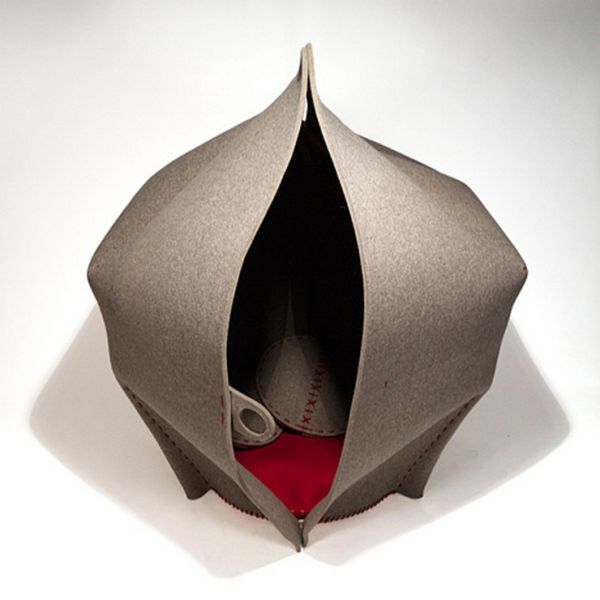 When it comes to public places like an airport or an office, the essence of a personal space is lost among the 'common area' retreats like a waiting room or a canteen area. The aptly named 'HUSH' (by Freyja Sewell) has been envisaged for such zones, where you can enjoy your solitude and rest in a safely enclosed space free from outside circulation. Comprising of a felt pod which is entirely composed of biodegradable materials, the form of the design resembles a mini-tent with a singular access point. This entrance 'gap' stretches from top to bottom, thus making the HUSH a semi-private pod with easy connection to the surrounding space.
Coming to its sustainable credentials, the outer skin of HUSH was cut and salvaged from a single piece of 10 mm industrial wool felt. The scope of recycling is further notched up in the interior, with the padding being made from commercially upcycled wool fibers which were originally discarded by carpet manufacturers.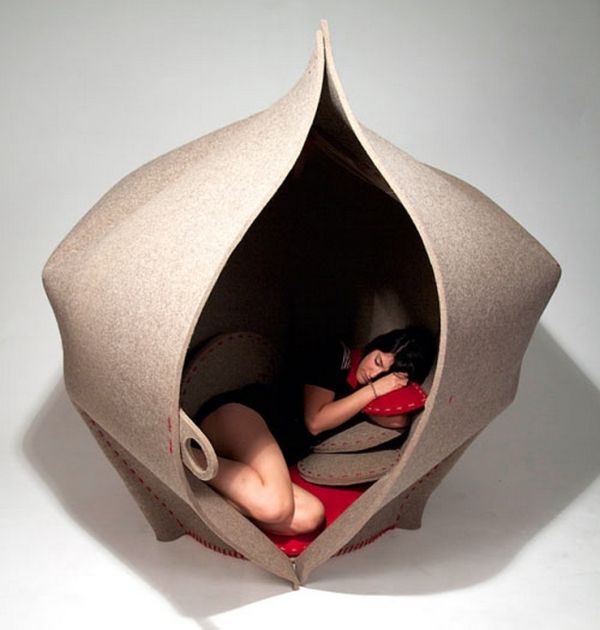 And, since we are talking about commercial applications, the portable HUSH was publicly showcased at the Clerkenwell Design Week of 2013, in the House of Detention.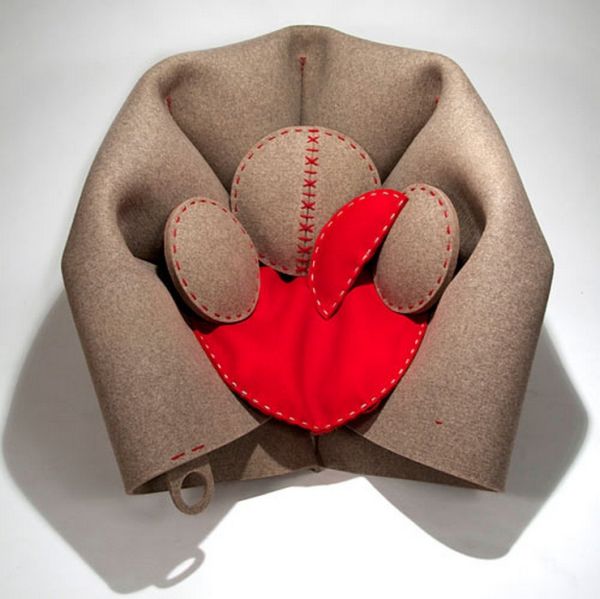 Via: Brabbu